In this guest post Kayla August, a member of the Campus Ministry team, reveals to incoming and current graduate students that there's more to life than school. Keep reading to see how spirituality can be incorporated into your graduate career.
Find more info about campus ministry here.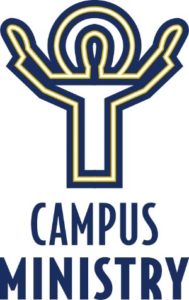 When Summer arrives, the undergraduate community returns home or goes off to internships across the country. The graduate community, however,  stays anchored on-campus continuing their day in and day out grind on projects, exams, and dissertations still in progress.
Many of our hard-working graduate community members don't get the benefit of a season-long break.  As they continue toward their goals of their graduate-level degree, they often forget that the important lessons are not always confined to the classroom, laboratory, or in a library cubicle. Instead, these are born in the interactions with friends, the navigation of where they will wind up next, and the consideration of what they believe and how they choose to live that out in the world. This requires a different type of education. This education is where Moreau would say "mind and heart" meet. It's the education of the soul.
Mimi Beck, the Director of Graduate Student Life, spoke to this in a talk given as part of the graduate interfaith Summer series called Taste of Faith in late June. Mimi spends her days working and walking beside this community and has a keen insight into the struggles and joys of the graduate student experience. Mimi's talk My Life's Thesis: Finding Purpose in the Midst of Graduate Studies spoke directly to what she has witnessed in her work and her life.
"Have you ever seen ants going in a straight line?" she began. "They always seem to know exactly where they are going, but have you ever interrupted that trail? It takes them quite a while to find their way again." Mimi used this analogy to examine the winding path of finding our purpose in life. Like the ants who lost their trail, our paths are not always a direct shot.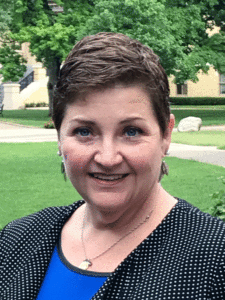 Mimi shared her own story while also shedding some of the wisdom she has gained over the years. Our future is often "like a horizon." We see it in the distance, but as soon as we move toward it, it continues to elude us. As she shared her 9 winding years in undergrad, she revealed that she too struggled to find her purpose and took alternative means to getting where she is now. The attending students resonated and laughed as she hit particular pieces that spoke to their present struggles and concerns. She concluded her talk by handing out a sheet that listed numerous values. "Take a minute to circle your top five values. This is by no means an exhaustive list. Feel free to add any you don't see represented here." Silence fell as students took a moment to reflect. What are the values that guided them day to day? Family? Curiosity? Hope? Joy? Equality? And how do these core values motivate their day to day life?
As this time of reflection ended, Mimi preached that "studies show that being reminded daily  of our values keeps us happier." It reminds us why we do what we do. Family, being one of her core values, is her guide on long days in the office and a reminder of the "why" amidst the daily grind.
Mimi was able to touch on one deep truth: that in life, our learning never ceases and each day is another page in that discovery.  After a delicious dinner of Portillos and a compelling talk from Mimi, the graduate students left with more than one thing to chew on. Finding our purpose is rarely a straight line; each of us has to find our own path in our own time.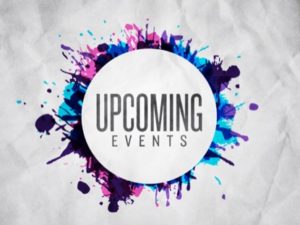 If you, like the ants, are trying to relocate your trail, the next interfaith opportunity will be Thursday, July 19th at 6:30pm in the Coleman Morse Lounge. This month's interfaith conversation will host Rabbi Karen Companez of Temple Beth- El as she guides our community in a reflection of the challenges of living a life of integrity prior to and after graduation. A complete kosher meal will be provided. Please RSVP here.
Come one and all. This is, once again, for anyone looking for lessons not found in the classroom. All students of life are welcome.