The founders of the global communist movement were revolutionary dreamers.  They wanted to overthrow the old regimes that had governed Europe for centuries and they had a dream that they could replace the old order with something better.
In this first part of this seminar, I challenge you to get into the heads of the people who were entranced by the revolutionary dream  of communism.  It's easy to say that they were fervent believers.  But why?
 Tuesday,  January 14
Introduction:  The Revolutionary Dream of Communism
In this session, I will introduce you to the topics and pathways of the study of communism.  I will also call your attention to three concepts that I look for when thinking about politics:  ideas, rules, and incentives.
A. James McAdams, Vanguard of the Revolution, Chapter 1: READ
Thursday, January 16
Discussion:  What are revolutionary dreamers like, what do they want, and how do they propose to get it?
Let's talk about about a revolutionary experiment we already know.
What were the foundations of the vast, complex, and vibrant organization known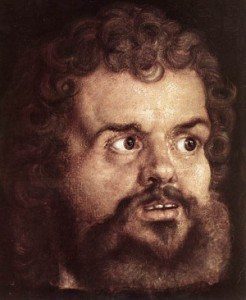 as the Christian church?  Somehow, the Apostle Paul began the movement. Listen to him deeply when you hear him speak in thes following segments of the Bible.  Try to envision them as components of a bold project in which everything is up for grabs.  Paul is a leader. Two thousand years ago, you might have been a follower.  In short, I am asking you to insert yourselves into a situation rather than just relying on the words alone.
Selections from Paul the Apostle:
3. Tuesday, January 21
Discussion:  Imagining a Better World in 19th Century England. The challenge for this discussion is to: 1) put yourself into the streets of London (Engels' description), and 2) unravel Engels' agenda.  Once you have done this, I'd like you to think a little bit about the theme of "class in America."
Friedrich Engels, "The Great Towns," excerpt from The Condition of the Working Class in England(1845):  PRINT AND READ
"The Filth of the Thames" READ
What kind of a person was Engels? And would he write the same book today? See this article from The Guardian for some interesting comparative reflections.  READ
Are there any meaningful similarities between Engels' world and ours?
The Origins of Marxism:  Part I
4. Thursday, January 23
Discussion:  Karl Marx and Friedrich Engels, Communist Manifesto (1)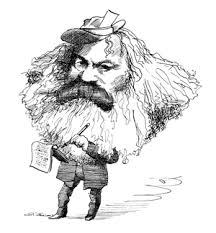 What is Marx's argument about the coming revolution? How do he justify his claims? Does the argument make sense?  Could it make sense today?
The Communist Manifesto was written by an educated European in a rapidly industrializing society. Ironically, it emerged from the same meld of western European cultures and ways of thinking that produced liberal democracy and capitalism.  It was only later that the idea of communist revolution spread to other parts of the world. Hence, the origins of the communist movement are not a matter of "us versus them," but instead "us, them, and some other guys."
PRIMARY READING:  Communist Manifesto, Preface and Part I.
Who was Karl Marx? What impression do you get of him from reading the Manifesto  READ
A. James McAdams, Vanguard of the Revolution, pp. 18-38.
Treat my argument about the Communist Manifesto as one person's interpretation and not as 'God-given truth' (though I would be flattered otherwise).  I provide one account of this world-historical treatise.  What is your account?
What was the Crystal Palace and why is it significant for understanding this period in history:  "The Great Exhibition of 1851"  LISTEN AND TAKE NOTES
Facebook Revolution READ AND PRINT  Why  on  earth would I ask you to read this article?
The Origins of Marxism:  Part II
5. Tuesday, January 28
Discussion:  Karl Marx and Friedrich Engels, Communist Manifesto (2)
What role do the communists play in making the revolution?  Why would you want to join their club?  What should those who are going to be "revolutionized" know about the consequences of this idea?
Communist Manifesto.  READ:  Parts II and IV
Why is the idea of "class" so important to Marx and the early communists?
And what is a "class anyway"? READ
6. Thursday, January 30
The First Great Debate!
A critical view from the 1850s: "Everything that Marx says in the Communist Manifesto sounds great, but his program is destined to lead to even more miserable conditions for everyone."
I will provide instructions about our format.
Prepare for your debate by identifying the structure of this particular exchange:  Should NFL Prospects be required to play in college bowl games? READ PRO and CON
Paragraph assignment:  "If Marx was an archaeopteryx, would that make Lenin his bird?"
NOTE: Please leave your technology at home. This includes electronic devices of any kind, such as laptops, Kindles, i-Pads, I-phones, video cameras, video games, dog fences, or other personal digital devices.
My class is a no-tweet zone. Some things are just not dignified!