The communist dream came to fruition in the 20th century.  Yet the revolutions that brought its enthusiasts to power did not take place under the circumstances that Marx and Engels predicted.  If Marx and Engels were wrong, how to we account for the fact that so many people were entranced by this dream, indeed, ecstatic to see it come to there countries?
Leninism:  Part I
7.  Tuesday, February 4
Discussion:  With V. I. Lenin's help, Marxism becomes a party in revolutionary Russia. We will discuss his challenging, foundational document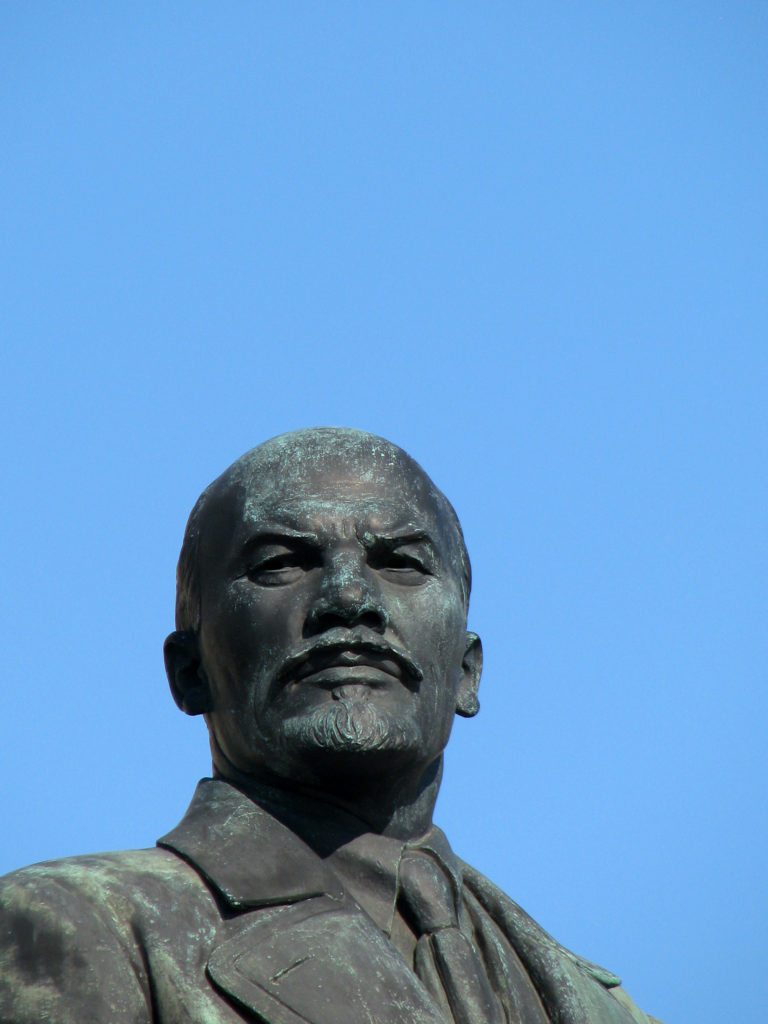 about the communist party,"What is to be Done?"  Lenin wrote his essay for his times (1902).  Thus he mentions lots of parties.  It's enough for you to focus on two of them, the so-called "economists" and the Social Democrats; as you can see in my book, there are different kinds of Social Democrats.

9.  Tuesday, February 11
We begin to sense from Scott's account that something is going wrong the ideal image of building Soviet socialism.  What are the symptoms of this dysfunction and why are they occurring?
Josef Stalin, "Foundations of Leninism," Introduction and Chapter 4, READ AND TAKE NOTES
John Scott, Behind the Urals:  READ  Finish the book and don't forget the very important appendix including his diary notes. Something is very strange here.  What is it?
Documents from Vatican I.  Only Session 3, April 24, 1870: READ AND TAKE NOTES

FIRST ESSAY ASSIGNMENT:  Your essay question is HERE
12. Thursday, February 20
We'll watch this video in class.  No need to watch it beforehand.  I still need to figure out how to reduce it to 75 minutes.
13.  Tuesday, February 25
The Origins of Alternative Communists Paths in China and Cuba:  Maoism and fidelismo
Discussion:  Today, we consider two paths to revolution that differ from Leninism in striking waysm, those enunciated by Mao Zedong and Fidel Castro. Although there are significant differences between these two paths–they occur at different times; Castro  did not commit to Marxism until after he came to power–there are also notable similarities.  Compare both of the readings with Marx's  and Lenin's images of revolution.  Also, note the differences in rhetorical style?  Do you see any similarities with populist rhetoric today?
A. James McAdams, Vanguard of the Revolution, pp. 183-88, 192-217.
Mao Zedong, "Report on the Investigation of the Peasant Movement in Hunan":  PRINT AND READ 
Mao Zedong, "A Single Spark can start a Prairie Fire":  PRINT AND READ
Fidel Castro, Speech in Havana on January 8, 1959.  PRINT AND READ (Choose the meaty parts. Fidel was noteworthy for incredibly long speeches.  His most famous speech at the UN lasted five hours!).
A. James McAdams, Vanguard of the Revolution, pp. 310-27.
NOTE: Please leave your technology at home. This includes electronic devices of any kind, such as laptops, Kindles, i-Pads, I-phones, video cameras, video games, dog fences, or other personal digital devices.
My class is a no-tweet zone. Some things are just not dignified!