Joan Kroc is remembered as a loving and transformational benefactor by the University of Notre Dame. However, even outside of the University, Joan was an amazing woman and philanthropist.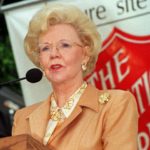 Joan was born Joan Mansfield in 1928 in West St. Paul, Minnesota. She graduated from Humboldt High School in 1945. While she didn't have the money to attend college, she had taken music lessons at the prestigious MacPhail School of Music in Minneapolis, which she parlayed into several different roles. Joan met her future husband McDonald's Corp founder Ray Kroc in 1957, but the two would not wed until 1969.
After Ray's death, in 1985, The Joan B. Kroc Foundation donated $18.5 million to what is now known as San Diego Hospice and The Institute for Palliative Medicine to create its multi-purpose hospice center. In 2002, Joan helped to fund the Kroc Center, a large Salvation Army community center, and later opened up Salvation Army Kroc Centers across the nation, with the largest one-time gift ever recorded of $1.6 billion. Joan was also the owner of the San Diego Padres up until 1990, during which she started Major League Baseball's first employee-assistance program for players and staff with drug problems. Joan was nominated and inducted into the San Diego County Women's Hall of Fame in 2004.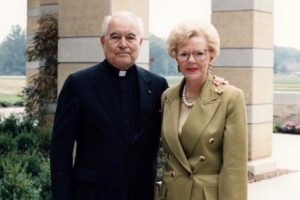 During the mid-1980s, Joan heard about Notre Dame when then University President, Rev. Theodore M. Hesburgh, C.S.C., spoke at an event in San Diego about the escalating nuclear arms race. Moved by his speech, she made a gift to establish an institute at Notre Dame dedicated to peace, along with an additional gift later to build the Hesburgh Center for International Studies, which now houses the Kroc Institute for International Peace Studies. In 2003, Joan made a $50 million gift, the single largest gift in the history of Notre Dame at the time.
From 1985 until her death in 2003, Joan contributed a total of $69.1 million to establish and support the Kroc Institute for International Peace Studies. The Kroc Institute has now grown to include a faculty of about two dozen Kroc Institute scholar-teachers, as well as thriving academic programs at the undergraduate, master's, and Ph.D. levels.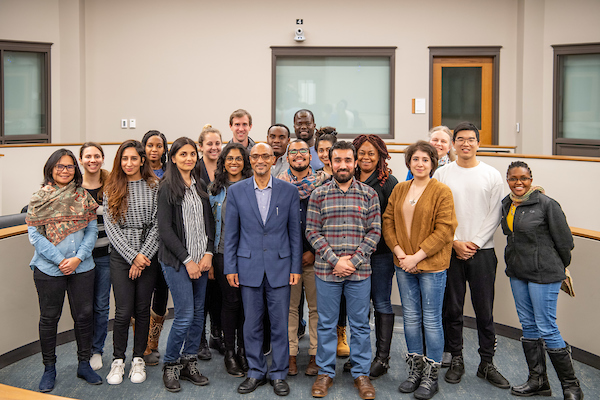 Erin Corcoran, Executive Director at the Kroc Institute for International Peace Studies, said of Joan's impact:
"There would be no Kroc Institute without the generosity of Mrs. Joan B. Kroc. Her commitment to creating a more just and peaceful society through her many gifts has enabled the Kroc Institute to become a world leader in the study of the causes of violence and strategies for building peace around the world. In partnership with Fr. Hesburgh, Mrs. Kroc dreamed of an Institute at Notre Dame that could bring students together from various countries and backgrounds to understand and find solutions to the biggest problems facing humanity. And through the seeds that Mrs. Kroc sowed, we can report that this vision has come to fruition. The Kroc Institute's alumni network includes over 1,800 Notre Dame graduates working for peace in over 100 countries around the globe."
Through her philanthropy, Joan Kroc was a voice for the voiceless. She was often referred to as "Saint Joan of Arches" for her astounding generosity. Joan's legacy, as summarized by her biographer Lisa Napoli, "Simple: Give. Giving is a crucial part of being alive. Even if you're not wealthy, live and give large, embracing everything around you." And Joan truly did.