Friday, March 22, 2013
4:00 p.m.
Room 136 DeBartolo Hall
Reception to follow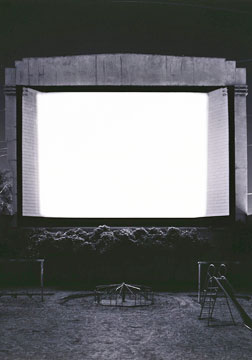 SPEAKER:
Mark Goble
(Department of English, University of California, Berkeley)
End Time Forever
On Cinematic Slowness
Slow motion is a prominent technique in avant garde cinema throughout the early decades of the twentieth century, but it only takes hold of Hollywood in a series of films from the 1960s that are morbidly concerned with fading eras and passing epochs. Why does slow motion take so long? By fetishizing slowness as the moving-image of nostalgia itself, films such as Once Upon a Time in the West, The Wild Bunch, Bonnie and Clyde, and 2001: A Space Odyssey indulge slow motion to achieve a vision of stylistic mastery over the drift of modernization. But these masterpieces of slow motion also anticipate the ways that contemporary visual artists, from Douglass Gordon to Hiroshi Sugimoto, come to offer retrospective histories of cinema that ask us to imagine other, slower ways of thinking about media history and the duration of technologies over time.