How could one go to Munich and not talk about food!
First, the breakfast.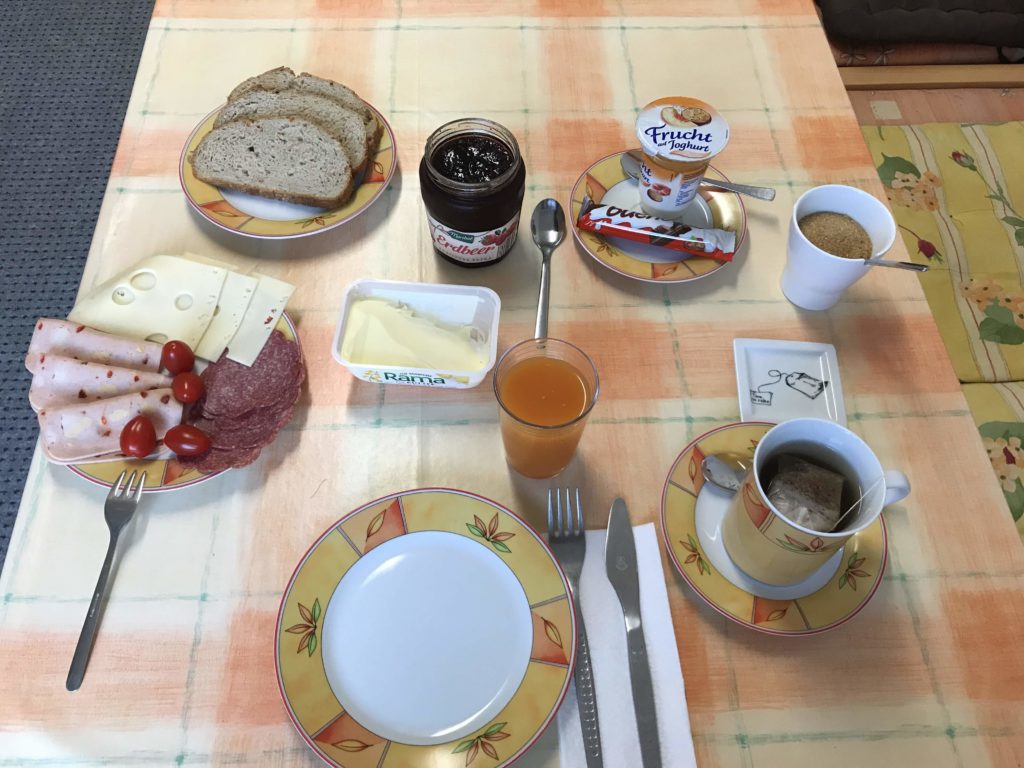 Frau Frommholz, my host-mother, prepared breakfast every day. A typical breakfast would consist of different sorts of ham and cheese, bread with butter and jam, cherry tomatoes or bell peppers, a cup of juice and tea each, and some sweets. The outward appearance might not look particularly special or strikingly different from American breakfast. However, the uniquely German way of eating breakfast that the picture above does not capture is that one always lays ham (and/or cheese, boiled eggs, and vegetables,) on top of a piece of bread, cut them into smaller pieces, and eat them together.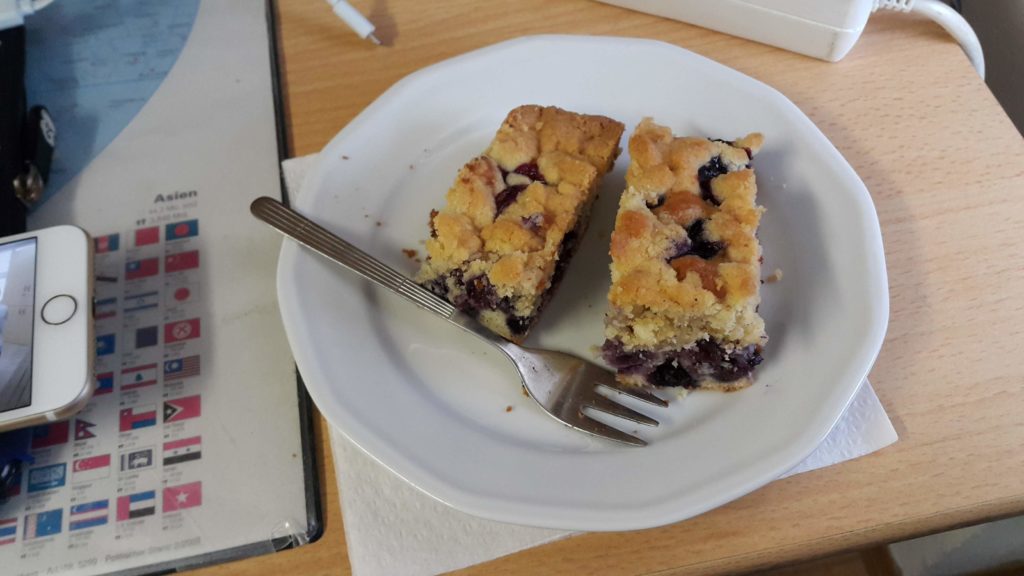 Frau Frommholz also made really delicious blueberry cakes!
For lunch, I often went to Viktualienmarkt, which is located right next to Marienplatz and is always crowded with both locals and tourists.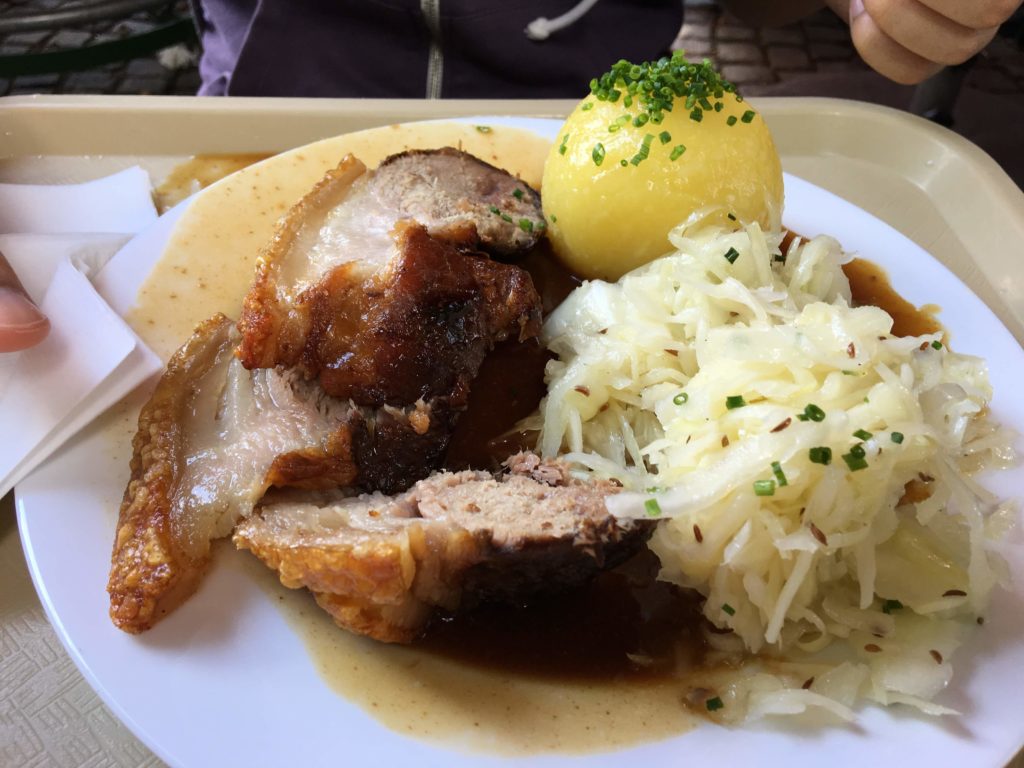 My favorite place to get lunch in Viktualienmarkt is a beer garden in the middle of the marketplace and serves varieties of pork dishes and beers. I ordered the same dish every time I went, which is shown in the picture above: knödel (potato dumpling), sauerkraut, and schweinsbraten (roast pork).
Next to the garden is a soup place.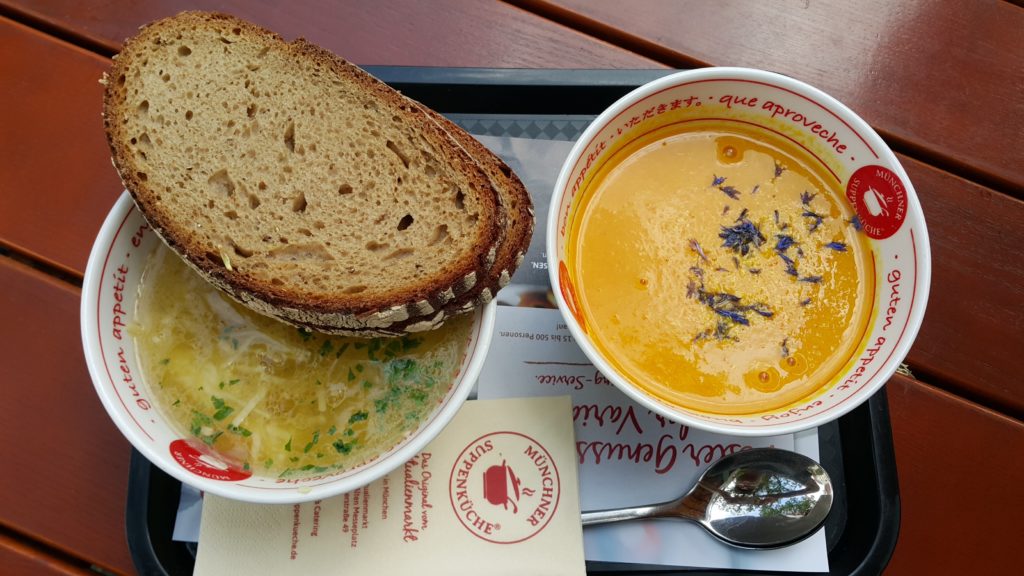 Chicken noodle soup and pumpkin soup were always quite good.
My favorite kind of soup, however, was asparagus soup, which I ordered often at the soup place in Viktualienmarkt and also at another go-to restaurant of mine called Steinheil 16.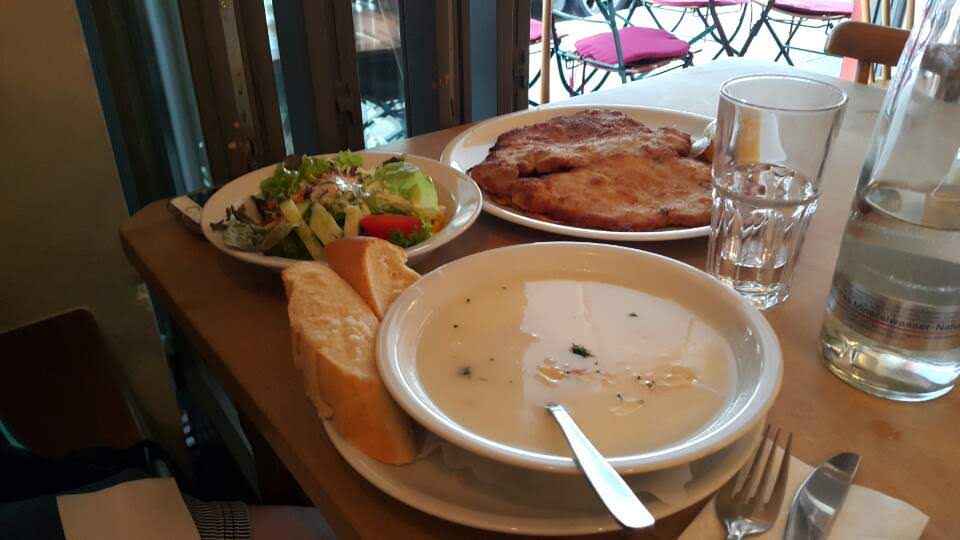 To my surprise, asparagus is the most beloved vegetable in Germany. In fact, the asparagus season in Germany is from mid-April to June 24th (St. John's Day), so Marienplatz and Viktualienmarkt were always crowded with vegetable stands selling asparagus.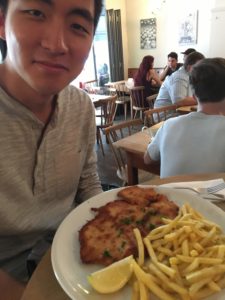 And of course how could I say no to a good wiener schnitzel!