The University of Notre Dame's Office of Continuous Improvement works with units across campus, including the Finance Division, on process improvement opportunities aligned with strategic objectives that deliver greater effectiveness and efficiency.  This session will provide an overview of the program, the training components and share a few stories of successfully completed projects.
Presenter
Carol Mullaney
Sr. Director of Sustainability and Continuous Improvement
University of Notre Dame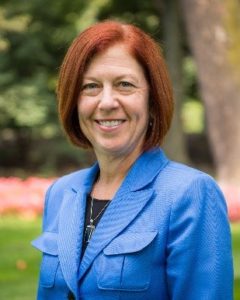 Carol Mullaney is the Sr. Director of Sustainability and Continuous Improvement at the University of Notre Dame, responsible for leading change in two critical areas of the University.  The Office of Sustainability partners with faculty, staff and students to drive progress in reaching the goals set in the University's Comprehensive Sustainability Strategy.  The Office of Continuous Improvement partners with campus departments to "help make Notre Dame better every day" via process improvement and to build a continuous improvement knowledge base to enable creative problem solving. Carol also serves as an instructor for an MBA class at Notre Dame focused on Lean Six Sigma process improvement and has been an instructor in the Moreau First Year Experience course.
Carol holds a B.A. in English and Theology from Notre Dame and an M.B.A. from Northwestern University's Kellogg School of Management. She is a Lean Six Sigma Master Black Belt.  Carol is currently the Vice President / President-Elect of NCCI (Network for Change and Continuous Innovation: Higher Education's Network for Change Leadership).  She received the NCCI Leader of Change Award in 2016.