In this post, we reveal the identity of three of our graduate orientation ambassadors (GOAs). These lovely people have volunteered to support the New Student Orientation taking place in August 2018. While all ND grad students are awesomesauce, the GOAs are a special flavor of awesomeness. If you see them during orientation, or just around, be sure to say hello!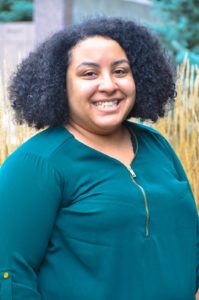 Hi! My name is Aliyah Abu-Hazeem and I am a current second-year Ph.D. student in the Department of Sociology at ND. I am so excited to be serving as a Graduate Orientation Ambassador to help usher you into your new and exciting graduate career! Congratulations! I'm originally from the Southside of Chicago, so community runs deep for me. I was pleasantly surprised to find a tight-knit community both at and around ND, so I'm here to assure you that the same will be true for you. South Bend has so much to offer you in addition to all of the wonderful resources that ND affords its graduate students. If you ever have any questions, please don't hesitate to reach out to me by email: aabuhaze@nd.edu. You can ask me about anything from recommendations on fun things to do on the weekend, local activism and organizing, and homeownership (which is totally possible given SB's affordability).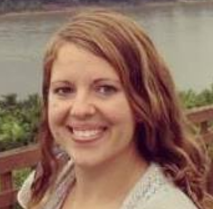 Pamela Bilo Thomas is a third-year PhD student studying under Dr. Nitesh Chawla. Her main areas of focus are machine learning and data mining in relation to health care and disease. Pam is especially interested in chronic illnesses and the socioeconomic roots that contribute to the progression of disease. Pam is a native Hoosier and excited to bring her talents to Notre Dame from Indianapolis, where she has three years of industry experience working in the pharmaceutical industry. Before Notre Dame, she received her undergrad and master's degree from IU Bloomington. When she is not working in lab, Pam is usually exploring the outdoors, doing yoga, traveling, or hanging out with her husband and 7-year-old Shih Tzu, Hugo.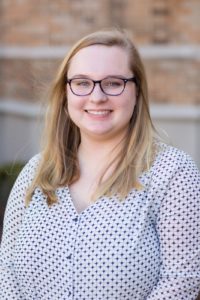 Hello! My name is Michelle Corley and I am a second-year Ph.D. student in the Integrated Biomedical Sciences Program. I am working with Dr. Mary Ann McDowell in the Biological Sciences Department. I am very excited to be working as a Graduate Orientation Ambassador and to welcome here at ND! I'm originally from South Carolina received my bachelors of science degree in Chemistry and Biology from Winthrop University. When I'm not in lab you can find me participating in group fitness classes, spoiling my kittens with treats, or spending time with my significant other. If you have any questions or concerns please feel free to reach out to any of us GOAs and we'd be happy to help you.