In this post, we reveal the identity of three of our graduate orientation ambassadors (GOAs). These lovely people have volunteered to support the New Student Orientation taking place in August 2018. While all ND grad students are awesomesauce, the GOAs are a special flavor of awesomeness. If you see them during orientation, or just around, be sure to say hello!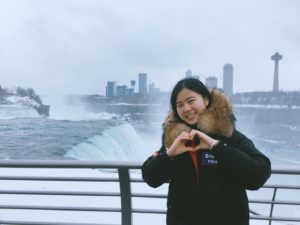 Hi! My name is Chuanqi Wang, a third-year PhD student in ACMS department. I'm working with Dr. Jun Li, and our research is mainly about machining learning methods for single cell RNA sequencing data. I'm originally from China and very excited to be a GOA to welcome new graduate students. When I'm not working, I like to go to fitness classes, do some oil painting and handcrafts. I also enjoy cooking and exploring local restaurants. If you have any questions or common interests with me, I'd be more than happy to communicate with you.
Hello everyone! My name is Claire Scott-Bacon and I am currently a second-year Ph.D. student in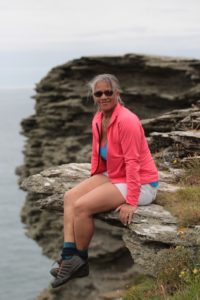 clinical psychology. I am originally from England and call Miami, Florida my home. Currently, while at ND, I call Mishawaka my home away from home.
I enjoy going to the movies, watching superhero movies, gardening, biking, walking, being out on the water (i.e., lake or ocean), fishing, boating, and traveling.
I would like to extend my sincere congratulations to you on your acceptance at Notre Dame, while extending a warm welcome to the South Bend, Mishawaka, Michigan, and Michiana community.  I can assure you there are plenty things to do, see, hear, and enjoy during your down time on and away from campus.
As a non-traditional graduate student, I am very excited to be serving as your Graduate Orientation Ambassador.  I look forward to helping you through your early days on campus at the graduate orientation. Please feel free to as me any question (face-to-face or via email at cscottba@nd.edu) about ND, South Bend, Mishawaka, local attractions, accommodations, transportation, and homeownership.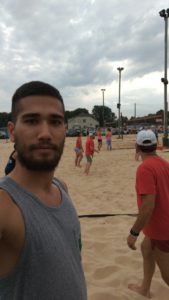 My name is Arman, I'm from Iran, and I am a second year computer science PhD student. I like playing sports as a hobby, especially volleyball. Come find me if you are interested once you get here!