Guest post by 

Megan G. Brown, Ph.D., HSPP, 

Interim Director of the 

Rev. James E. McDonald, C.S.C.,

 Center for Student Well-Being.
With your research constantly hanging over your head, do you ever feel like normal life activities such as exercise, hanging out with friends, or reading fiction are procrastination? Or maybe you have an advisor who gives you the impression that if it doesn't relate to your research, you shouldn't be doing it! It is true that good things can be used to escape from doing the hard things. But how do you know when you are procrastinating or when you are practicing self-care?
There isn't an easy answer, but there is an answer. And it starts with a question. Who or what is important to you? If your research and why you are doing that research is on the list, then you are off to a good start.  But there are other things and people on that list as well, right? (I hope so!) What about friends, family, health, adventure, faith, laughter, "me", to name a few possibilities? These are the people and things that energize us in life. When we move toward them, they provide meaning and purpose even if they cause stress at times. (They are stressful because they matter!)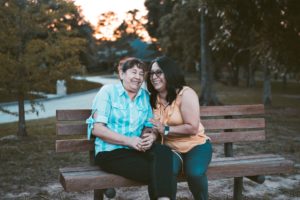 But if you are anything like me, you are never always moving toward who or what is important to you because stuff shows up and gets in the way. And the most challenging stuff that gets in the way is on the inside: fatigue, guilt, insecurity, fear, sadness, stress (to name only a few). When these gremlins rear their ugly heads, I automatically do some stuff to try to get rid of them. I watch Netflix, take a nap, get snippy with people, or eat chocolate (or some combination of these). Most of these activities are not bad, but it is a matter of timing and purpose.
So the second question is, Does this activity move me toward who or what is important to me or does it move me away? Often, when we do something to escape uncomfortable feelings within ourselves, the activity moves us away from our values, not toward them. In the moment, the activity feels great; we are comforted and soothed. That's why we continue doing it and why it is so automatic. It works! But how do we feel after watching three hours of Friends while consuming the box of chocolates that was for a friend's birthday gift?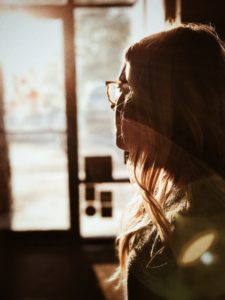 The key to knowing whether something is procrastination or self-care isn't how it makes us feel, but whether it is moving us closer to who we want to be, what is best for us and who/what is important to us. It takes some practice, but there is evidence that suggests that just asking, "Is this a toward move or an away move?" can slow us down and turn off our autopilot so we make better long-term decisions. Research also suggests that contemplating our values increases resilience and decreases stress.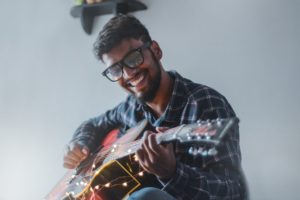 Both of these happen in one simple question, "Is this a toward move or an away move?" Try it! You may be re-energized to keep working on your research because it is what is most important to you or you may end up taking a much needed, guilt-free nap.