Guest post by 

Megan G. Brown, Ph.D., HSPP, 

Interim Director of the 

Rev. James E. McDonald, C.S.C.,

 Center for Student Well-Being.
So this is a research study I would totally sign up for! It is about eating cake; my favorite dessert! Participants were randomly assigned to three different groups. What each group had in common was that each individual was seated in front of a huge piece of the most beautiful, layered chocolate cake you could imagine. The kind you see at the Cheesecake Factory. Can you see it? What was different about each group were the instructions they were given. Group #1 was asked to think about how bad they would feel about themselves after eating the piece of cake. Group #2 was asked to think about how good they would feel about themselves if they resisted eating the cake. Group #3 was given no instructions (that's the group I would want to be in). Researchers wanted to know, Who would resist eating the cake? (That would NOT have been me). Here's what they found. Ten percent of participants in group #1 (shame group) resisted eating it. But get this, 40% of participants in group #2 (pride group) resisted eating the cake. And the control group? Only 18.8% resisted eating the cake. This simple study confirms a lot of research out there. How we talk to ourselves matters. When we shame ourselves and think about how bad we will feel about something (about not going to the lab, about not working on the dissertation, about not working out, etc.) we make tough things tougher. Have you ever tried to shame yourself into doing or not doing something? Very common human strategy. But scientific evidence suggests this does not work. But just flip it into values-centered pride. That works!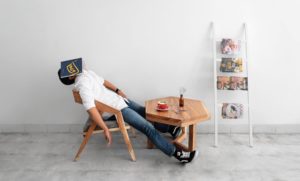 As a counseling psychologist who has worked with Notre Dame students for the past 10 years, I have struggled to help students believe that self-criticism and self-shaming do not work. I have often heard, "If I'm not tough on myself, I won't do anything!" Fortunately, recent neuroscience has helped me make the case more convincingly. What fMRIs show is that shame shuts down the prefrontal cortex of the brain – the part of the brain that helps you make hard decisions that are in-line with your values. Shame activates the amygdala, the alarm center of your brain, and makes your brain look the same as someone whose leg was just broken. If you haven't experienced that before, it hurts! The automatic, impulsive, reward systems of the brain that say "Watch Netflix instead, that's more fun and you'll feel better!" keep working and drive us to do what feels good (i.e. not work).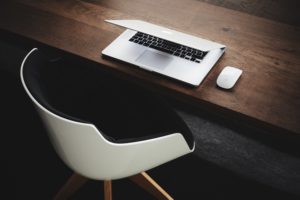 I know what some of you are thinking. "I don't TRY to make myself feel bad, it just happens!" You're right. Most of our thinking is automatic and it is not easy to change. So don't try! Instead, just notice those critical thoughts and feelings without trying to change them. Just the act of noticing and naming helps bring the prefrontal cortex back on-line and calms the amygdala.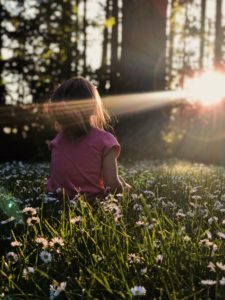 Pausing and noticing can also help you remember to intentionally imagine how proud you will feel if you do what is in line with your values. And practicing noticing, also called mindfulness, changes the brain over time. When we develop a different relationship with "bad" thoughts and feelings and they become less powerful over us. And get this, when we practice values-oriented pride and self-compassion, the reward centers of the brain light up and look like we are going to eat a piece of chocolate cake!