In this guest series, we highlight teaching tools that grad students have access to through Notre Dame. Making use of these can help you run a state of the art classroom and have some excellent tech experiences to discuss on the job market.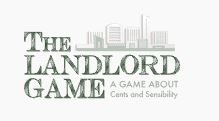 Gamification has emerged as a popular pedagogical approach. Working with faculty from Notre Dame and St. Mary's, the Hesburgh Libraries' Emerging Technologies Librarian, Dr. Randal Harrison, recently created The Landlord Game, a free educational board game designed to help faculty gamify the economic dimensions of social justice for their students.
An homage to Lizzie Magie's original The Landlord's Game (the precursor of the game we know today as MonopolyTM), The Landlord Game leverages players' knowledge of Monopoly in order to complicate reductive economic models of a level socio-economic playing field. By adjusting game rules and content to effect real-world economic disparities, the game aims to stimulate a frustration so comically absurd that gameplay evolves into a discussion among the players around the systemic inequities of contemporary capitalism. Another core mechanic of the game is political agency. Students effect change by rewriting the very rules of the game as players.
4 copies of The Landlord game have been made available for checkout at the Lower Level Circulation Desk of the Hesburgh Library. Ideal for the flipped classroom, the game affords a fun way to have students explore concepts from socio-economics and poverty studies. Students may check out the game to play in the library in groups and write up their play experience for class.
Dr. Harrison is also often available for in-class gameplay. You may arrange a course visit for classes of at least 50 minutes, and with approximately 25 or less students.
The game board and materials were designed with Adobe Illustrator. To
encourage other instructors to freely adopt and adapt the game, Harrison has released the game under a Creative Commons BY-NC-SA 4.0 International license and built a website from which all game materials may be previewed, downloaded, and modified.