Here's a snapshot of SPI's activities and involvement during the 2019-2020 academic year. 
The Michiana Science Cafe
We brought back the Michiana Science Cafe in order to discuss science with our community. The topics for each cafe were as follows:
October: Treating phobias with virtual reality
November: Drones for use in emergency response
December: Toxicology field tests 
January: After Antibiotics
February: Fe'brew'ary: How your beer is made
May: Covid Modeling and Testing (Zoom)
Science Communication Workshop Part 1 
Around 20 students took part in a science communication workshop put on by Dr. Cara Ocobock, a Notre Dame professor trained at the Alan Alda School for properly communicating science. Participants improved their science communication skills and confidence through a variety of exercises and games. Some of the takeaways from this workshop:
1. Bring out the main point first
2. Use better analogies
3. Ask for the audience's interests – don't assume
4. Address an audience's interests
5. Own your mistakes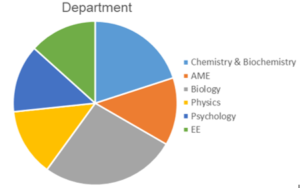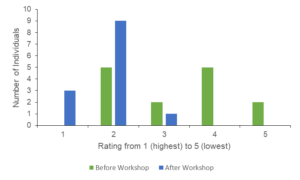 Figure 1: Attendees by department               Figure 2: Responses to  "how confident are you to communicate your science"
National Science Policy Network Symposium 
We won travel funds to have 8 of our members attend the national symposium in Madison, WI. The theme was "Leveraging Science and Technology to Benefit Marginalized Populations". Members attended important sessions, met graduate students from around the country, and presented their posters.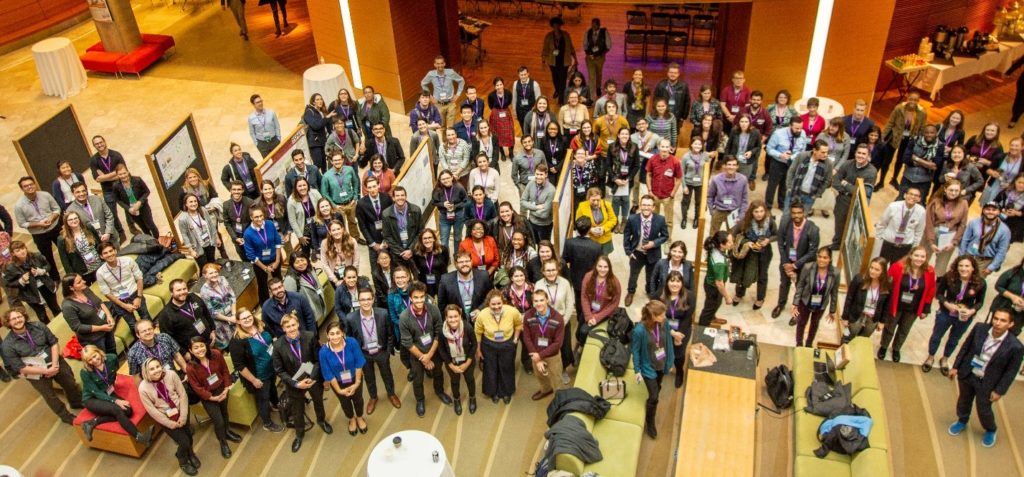 Indiana Regional State Science Fair
6 members of SPI presented 6 SPI awards to students who grasp the importance of their scientific work in the world. We believe it is vital to understand the public aspect of science and to give awards to those budding scientists who appreciate the societal implications of their work.
2nd Annual Indiana Science Communication Day 
In the beginning of March, we held the 2nd Annual Indiana Science Communication Day. With support from academic departments at Notre Dame, a second NSPN micro grant, and fundraising, SPI was able to sponsor attendance for 65 graduate students from Notre Dame, Purdue, IU, and Ball State. Students presented their research to each other as well as invited lawmakers in one of three formats: 3MTs, non-technical posters and handouts. This increased visibility of scientists at the statehouse and facilitated communication between graduate students and their legislators. Attendees were also able to set up small group meetings with over 10 lawmakers to discuss the state level science policy fellowship.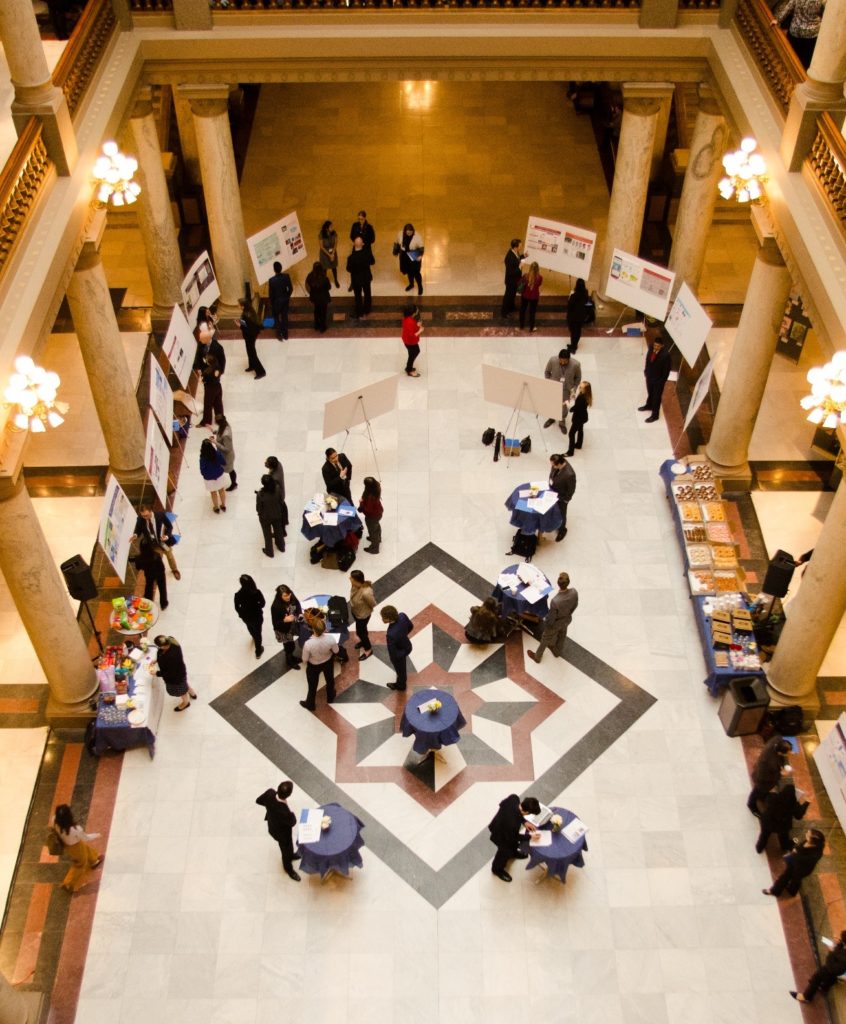 Day 1 Watch Party 
We held an NSPN watch party where presenters discussed the big policy issues that would be important regardless of who becomes president in January 2021. Topics included the health data ecosystem, U.S. manufacturing, and the organ donor crisis. Further information about the project can be found here.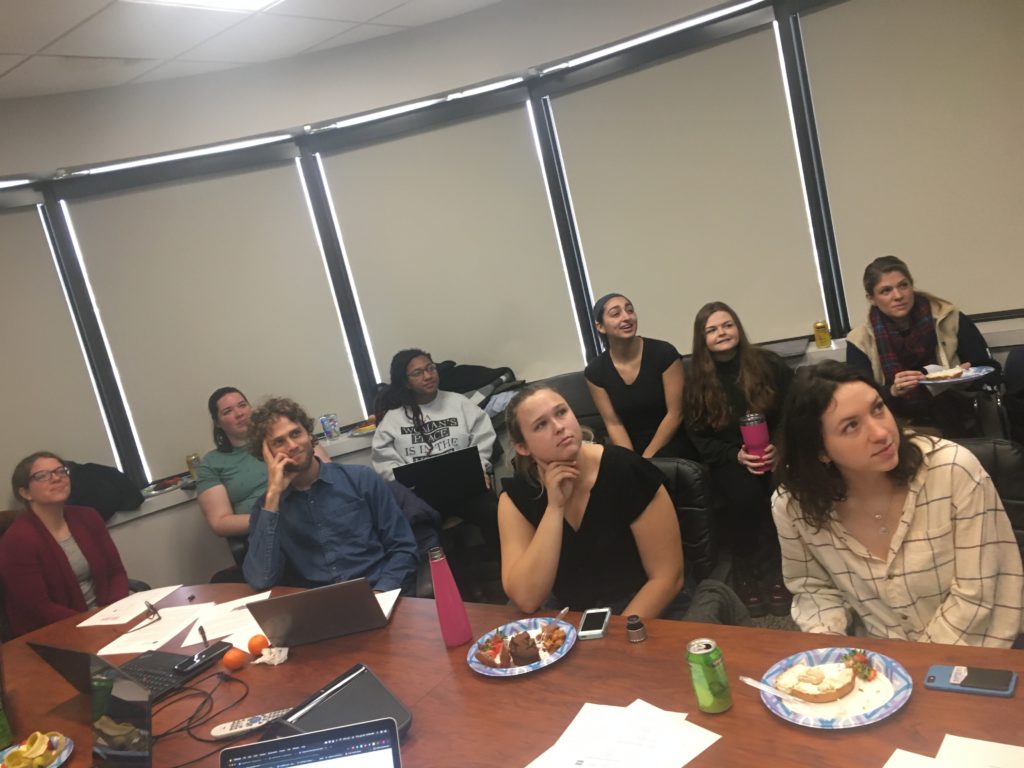 Common Council
Recently, we began attending general common council meetings on a monthly basis. On top of this, we were able to arrange a meeting with councilwoman Tomas-Morgan to discuss her drive to become a member of the council, the work that the council does, and how SPI@ND can be a resource for the city. 
Kintsugi Event 
We held a Kintsugi wellness event for graduate students to show community support and promote mental well-being. Kintsugi is the centuries-old Japanese art of fixing broken pottery; you repair the broken pieces with a gold epoxy in order to show the repairs, accepting and embracing the flaws and imperfections. The cracks symbolize the breaks that happen during life, teaching us that the object is still purposeful and treasured despite any imperfections. This is an important reminder for graduate students, as members of our community have some of the highest rates of depression and mental illness.

Michiana City Nature Challenge 
The City Nature Challenge is an effort for cities around the world to find and document as much urban nature as possible by challenging residents to become citizen scientists. In 2020, SPI and Notre Dame's Biology Graduate Student Organization partnered to host the Michiana City Nature Challenge at the end of April. We had 302 Observations, 145 Species, 84 Identifiers, and 33 Observers.