Posted on February 22, 2023 in Uncategorized
Our most recent shipment of books from Ireland includes something for everybody! I took a few quick phone pictures before they went off for cataloging.
An File Mícheál Ó Gaoithín
The Blasket Painter
Selected and introduced by
Maria Simonds-Gooding
See the following announcement: 'The Gallery Press launches poet Eiléán Ní Chuilleanáin's "Second Voyages" at the Dublin Global Gateway.'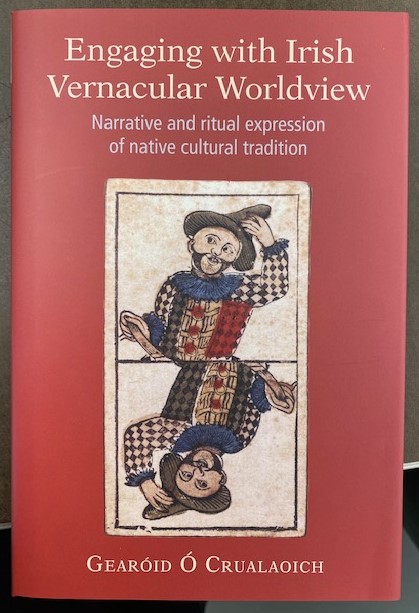 Engaging with Irish Vernacular Worldview: Narrative and ritual expression of native cultural tradition.
Gearóid Ó Crualaoich.
Cork University Press, 2022
This next book is by Fiacre Ryan. The publisher tells is it is 'the first book to be authored by an Irish non-verbal autistic person.'