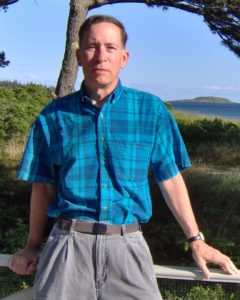 Lawrence C. Marsh is Professor Emeritus in the Department of Economics. He taught graduate and undergraduate economics in the department for 30 years beginning in 1975.
In 1990 he co-founded the Midwest Econometrics Group (MEG), which he directed for 15 years. He served as the director of the Ph.D. program in economics for 13 years. He served in 2010 as visiting professor of econometrics and statistics at the University of Chicago's Booth School of Business and in 2016-2017 at Avila University in statistics and research methods in psychology.
In teaching he won the James A. Burns award for excellence in graduate teaching in 1990-1991 and was an O'Malley Award Nominee for undergraduate teaching in 1995-1996. In 2002-2003 he was selected as a Kaneb Faculty Teaching Fellow for excellence in teaching.
He has served on 80 Ph.D. dissertation committees and has given several thousand lectures in graduate and undergraduate statistics, econometrics, mathematical economics, monetary economics, microeconomic theory and research methods in psychology.
In quasi-retirement he spends his time writing and editing a variety of articles, books and newspaper columns. Both of his books "Optimal Money Flow: How a Dynamic-Growth Economy Can Work for Everyone" and "Money Flow in a Dynamic Economy: The new money flow paradigm explains economic inefficiency, instability, inequality, and the role of government" were published by Avila University Press. Professor Marsh will forgo author royalties and donate the entire book price to student scholarships for books purchased through Avila University Press.
More information can be found at the Optimal Money Flow book website.


Click here to sign up for Dr. Marsh's monthly Money Flow Newsletter.