Come on out to the 4th Annual Wham! Bam! Poetry Slam! at the Snite Museum of Art on April 5th, 2016! The event starts at 5:00 pm and is free and open to the public!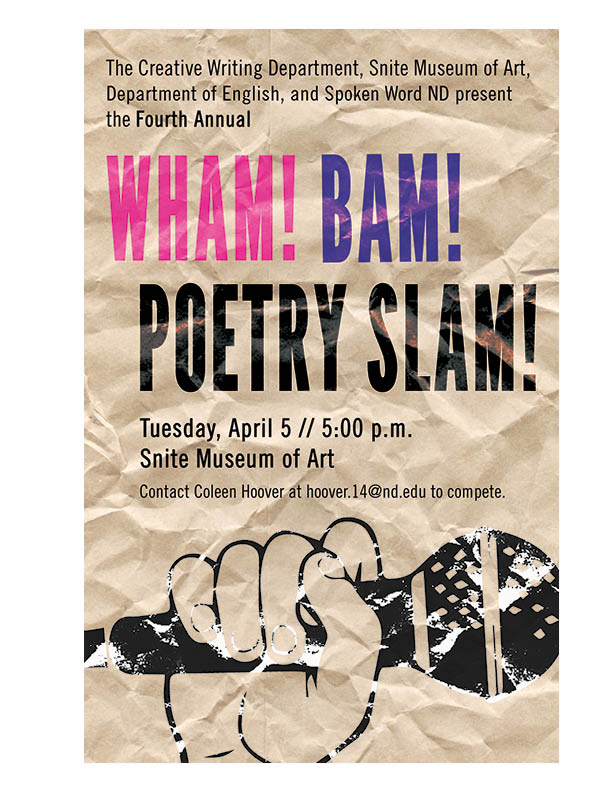 A poetry slam is a competitive event in which individual poets perform their work and are judged by random members of the audience. The rules for the competition are simple. Poems can be on any subject and in any style but must be original creations of the performers. Each poem must take less than three minutes to perform, and these performances may not use props, costumes, musical accompaniment, or memorization aids. Each poet will go through two rounds of performances. Judges are selected from the audience to rate each performed poem on the basis of the presentation of the poem and its content. In each of the two rounds of scoring, the highest and lowest of the judges' scores are thrown out, and a tabulator calculates each contestant's score.
This is sure to be a blast and we hope to see you all there!!
-Kelsey