Welcome Home Classes 2017, 2018, 2019 and 2020.  The campus has been undergoing significant modifications throughout the summer.  The changes range from facilities to the University's infrastructure and training. This includes new Student Development Team hires.
Spring semester, Student Affairs partnered with First Year of Studies and the Athletic Department to sponsor the inaugural Student – Athlete Transition initiative. Multicultural Student Programs and Services (MSPS) assisted with the curriculum development. MSPS conducted workshops for the spring and summer cohorts. These students are excited to explore their co-curricular interests in conjunction with their academic pursuits.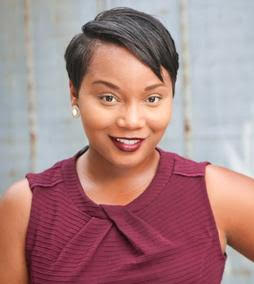 Multicultural Student Programs and Services established a new position, Assistant Director for Diversity Education, Outreach and Assessment.  I am pleased to introduce Paige Jackson from the University of Mount Olive, who will serve in that role. Prior to her arrival, she served as the director of Student Conduct and Freshman Seminar adjunct instructor. She will coordinate the MSPS diversity education initiatives, which includes working closely with the Multicultural Commissioners, and our professional develop program, Breaking Through Barriers (BTB). If you are interested in becoming a Diversity Ambassador, come to the information session Wednesday, August 30 at 7:00 p.m. or email: Paige.Jackson@nd.edu.  Please stop by MSPS to welcome Paige to the ND/MSPS Family.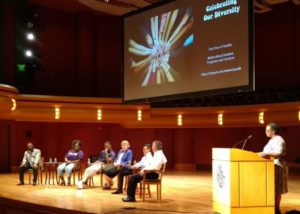 Multicultural Reception Panelist
During the training for student leaders representing Housing, Welcome Weekend and Team ND, we emphasized "Radical Hospitality" and the work of St. Andre Bessette, the Saint of Hospitality.  We are called by our Holy Cross mission to welcome all into our community and the Notre Dame family.
We, the MSPS staff, look forward to seeing you at our upcoming events. Our annual Welcome Back Picnic will be Tuesday, September 12 from 4:00 p.m. – 7:00 p.m. on North Quad.  There will be food, music and MSPS swag.   This year, our Dr. Martin Luther King, Jr. Study of Race Series has a new twist. Watch our newsletter to see its' unveiling as we celebrate Hispanic Heritage Month.  For musical buffs, Diversity in the Arts will attend a play in December. We have limited deeply discounted tickets, so students watch for our advertisement.
Have a Blessed Year and Welcome Home,
Iris Outlaw, `90 MSA
Director, MSPS