Monday, November 5, 2012
11:00 a.m.
Room 109 O'Shaughnessy Hall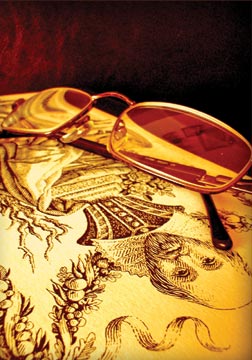 SPEAKERS:
Peter Holland
(Department of English, University of Notre Dame)
Academic Communities and Digital Shakespeare
Academics tend to live in communities. For most, a university department has traditionally been the day-to-day environment within which we communicate. For some, it has been a library where scholars are drawn together by their research from many different universities: the British Library, Folger Shakespeare Library, Huntington Library. This talk, through an examination of the Shakespeare-scholar community, will present both the positive and negative aspects of moving from a primarily face-to-face research community to one which is increasingly global and no longer bound by time zones or institutional affiliations.
---
Elliott Visconsi
(Department of English, University of Notre Dame)
Mobile Shakespeare
This talk will discuss the process of creating a mobile application with Shakespeare at the core as well as describing the ways in which mobile technologies such as the iPad are transforming research and teaching. The broader thesis at the heart of this study is that digital-first and mobile pedagogy will make academic disciplines and classrooms more like the humanities.
You can read about some of Dr. Visconsi's recent work on this subject in the following article from The Atlantic:
http://www.theatlantic.com/technology/archive/2012/09/why-a-17th-century-text-is-the-perfect-starting-point-for-reinventing-the-book/263034/