To honor all who died while serving in the United States Armed Forces.
Originally, Memorial Day was celebrated as Decoration Day.
"Decoration Day," by Henry Wadsworth Longfellow, was published posthumously—first in June 1882 in The Atlantic and later that same year in In the Harbor, a book containing previously unpublished poems. The poem "pays tribute to what was then a new form of civic observance: a day set aside to commemorate those who had perished in the Civil War by placing flags and flowers on soldiers' graves, a custom that gradually gave rise to our modern Memorial Day honoring all who give their lives in military service." (David Barber, The Atlantic, May 30, 2011)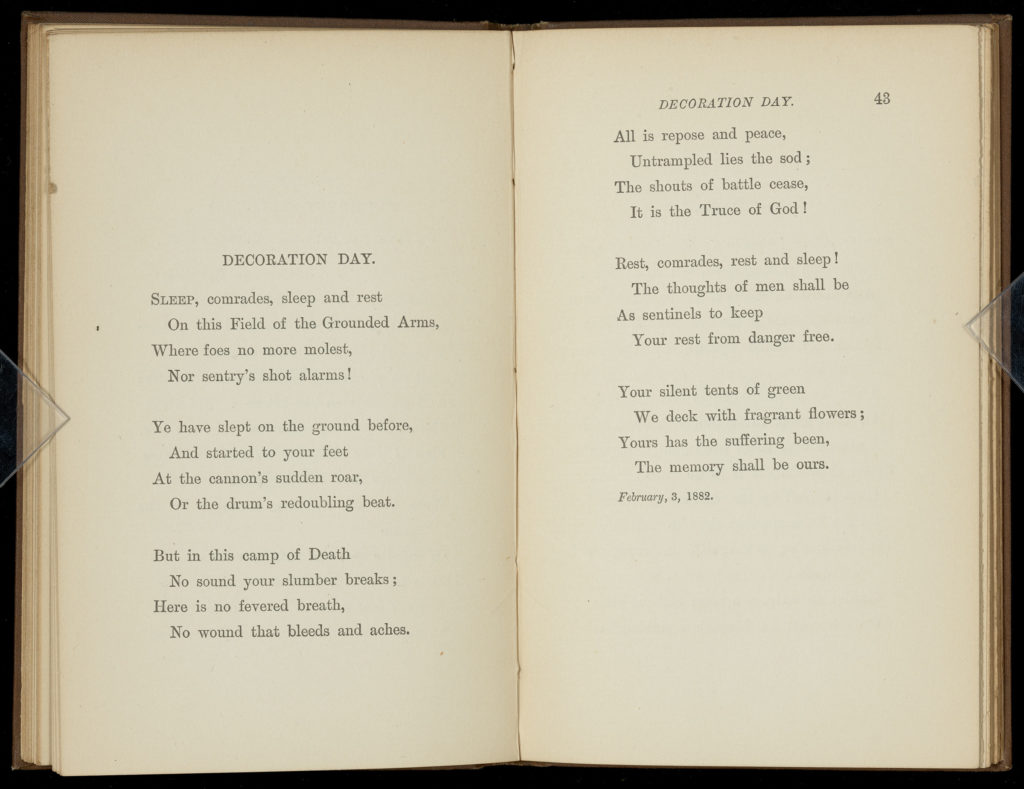 Henry Wadsworth Longfellow (1807-82) was but five years old when he witnessed the War of 1812 devastate his hometown. This event had a long-lasting impact on him.
Wordsworth would go on to Bowdoin College, graduating along with Nathaniel Hawthorne in 1825 before traveling through Europe, where he gained mastery over seven languages. On his return to the US, he taught languages first at Bowdoin and later at Harvard, and also spent much time writing textbooks and essays on languages, particularly French, Italian, and Spanish. While at Harvard, Longfellow's literary career took off. He travelled to Europe twice more before resigning from Harvard in 1854 to devote his full attention to writing.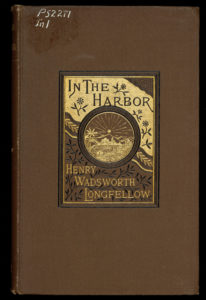 Less than a decade later—in 1861—not only did his beloved wife, Fanny, die but the Civil War broke out and his son, fighting for the Union, was wounded. The invalid had to be escorted home by his father and brother. To cope with these tragedies, Longfellow immersed himself in his literary endeavors including a full translation of Dante's Divine Comedy (completed in 1864). Against memories of the War of 1812, the Civil War, and the traumatic loss of a wife and the injury of a son, Longfellow continued to write. In some of his last pieces, including "Decoration Day," one cannot help but notice Longfellow's solemnity and poignancy.
---
During June and July the blog will shift to a summer posting schedule, with posts every other Monday rather than every week. We will resume weekly publication on August 13th.