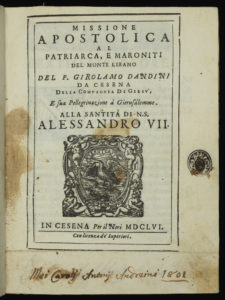 by Alan Krieger, Theology and Philosophy Librarian
Hesburgh Libraries has just acquired an important and rare first edition of Girolamo Dandini's Missione apostolica al patriarca, e Maroniti del Monte Libano (Cesena, 1656). In 1596, Dandini (1554-1634), a Jesuit, was sent as Apostolic Nuncio by Pope Clement VIII to discuss doctrinal issues with the Maronite Christians of Lebanon, whose traditions differed from those of the Latin church.
Dandini's travel account also includes observations of numerous places and peoples, including Cyprus, Crete, and the Ottomans. His account is significant for its record of Muslim-Christian relations at the time. The work became very popular and was translated from Italian into several other languages.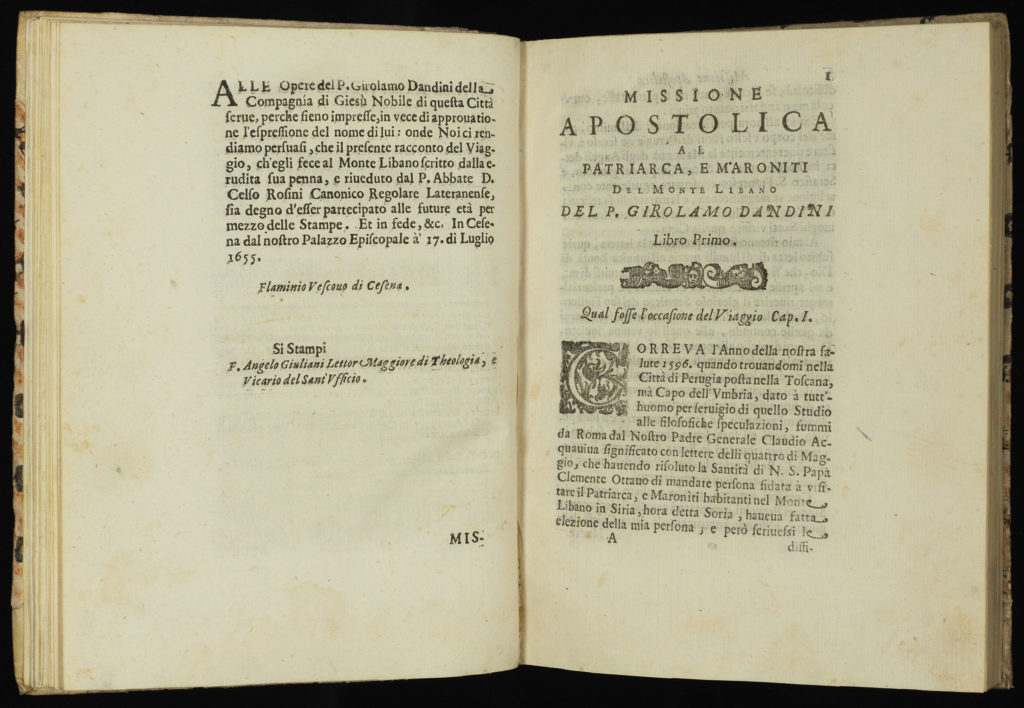 Hesburgh Libraries hold microform and electronic editions of the English version, A voyage to Mount Libanus. Only two other North American libraries hold physical copies of this edition.