Rare Books and Special Collections' fall exhibition, Making and Unmaking Emancipation in Cuba and the United States, is open and will run through December 15th.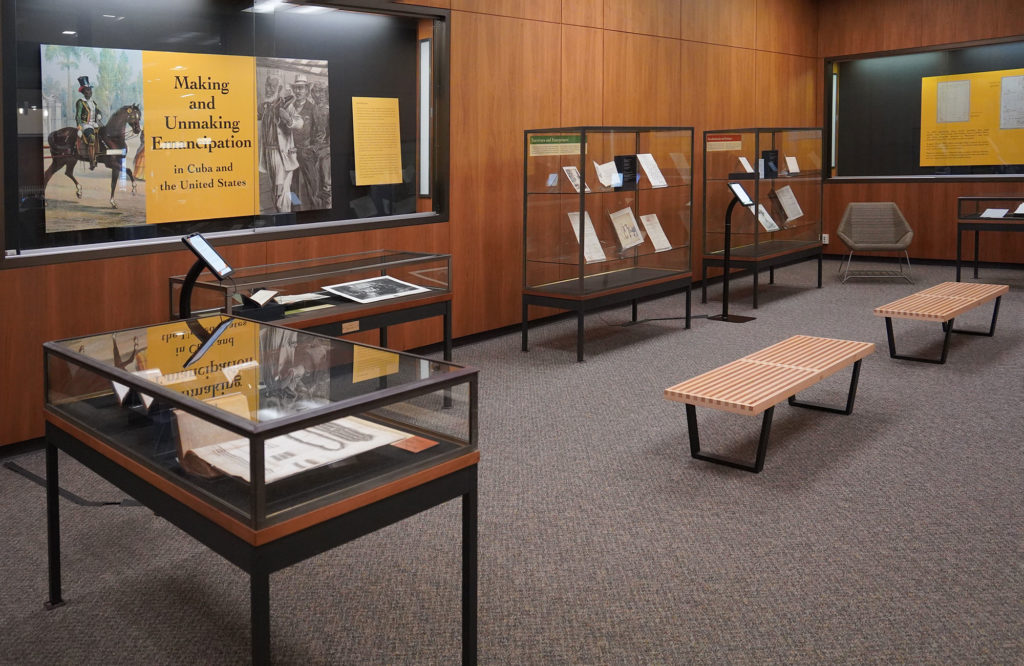 This exhibition explores the fraught, circuitous and unfinished course of emancipation over the nineteenth century in Cuba and the United States. People — enslaved individuals and outside observers, survivors and resistors, and activists and conspirators — made and unmade emancipation, a process that remains unfinished and unrealized.
Materials from Rare Books and Special Collections' Latin American and U.S. collections are paired together to reflect on the history of enslavement and freedom beyond national borders. The show features books, manuscripts, maps, and prints, illustrating the array of formats held in RBSC and how they each shed light on historical experience.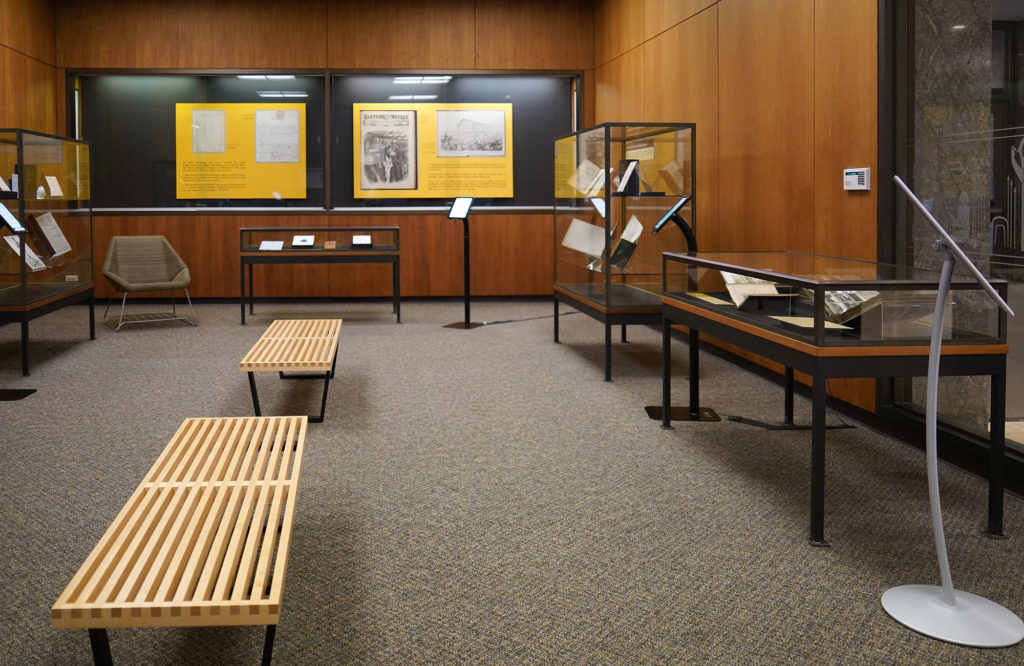 Making and Unmaking Emancipation in Cuba and the United States is curated by Rachel Bohlmann, Curator of North Americana and American History Librarian and Erika Hosselkus, Curator of Latin American Studies and Iberian Studies, and Associate University Librarian for Scholarly Resources and Services.
Curator-led tours will be offered at noon on September 22, October 13 and 27 [tour on 10/27 cancelled], and November 17, 2023. They are free and no reservations are required. Exhibition tours may also be arranged for classes and other groups by contacting Rachel Bohlmann at (574) 631-1575 or rbohlman@nd.edu.
Please mark your calendars and join us on Thursday, November 30th at 4:30 pm in 102 Hesburgh Library for a panel program that delves more deeply into questions about enslavement and emancipation raised in the exhibition. The program also speaks to the challenges and opportunities in connecting broad audiences to new scholarly findings in the study of transatlantic slavery. A curators' tour will precede the program; a reception will follow. 
This exhibition and related programming are generously supported by the Florence and Richard C. McBrien and Richard C. McBrien, Jr. Special Collections Librarian fund.