The periodical press claimed to civilize Peru. The first, official news periodical, Gazeta de Lima, described itself as something that quickly disseminated "a brief accounting of occurrences." Then, in less than two centuries the literary magazine, Prisma, appeared. On the front cover of the September 1906 issue is a photograph depicting the civilizing power the press could have—two boys from among an aristocratic elite in Peru are attired in velvet suits with lace collars and leather shoes reading an issue of Prisma. It seemed that the periodical press accomplished what it claimed to do. Yet, at the same time, other periodicals argued that Peru was the exact opposite—uncivilized. This became the subject of articles filling the pages of periodical after periodical. What exactly did it mean to be civilized?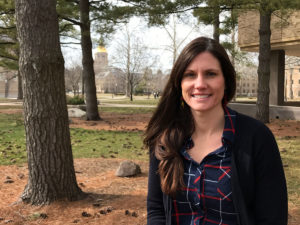 Moving from being a source of general news to a resource that generated thought, discussion, and public discourse, Peruvian periodical literature—newspapers, magazines, circulars, and other similar types of imprints—was used to show how Peru could become a civilized nation. This development of the periodical press in Peru is examined in Special Collections' current exhibit, In a Civilized Nation: Newspapers, Magazines, and the Print Revolution in Nineteenth-Century Peru curated by Erika Hosselkus (Curator of Latin American Collections).
Featured in this exhibit are materials from Rare Books and Special Collections' José E. Durand Peruvian History Collection. Durand (1925-90), a native of Lima Peru, professor of Spanish literature, writer, and bibliophile, amassed an impressive research library. His library reconstructed the type of library the important 16th-century Peruvian writer Garcilaso Inca de la Vega possessed. In addition, Durand built a significant collection of early printed books and literary, historical, economic, and ecclesiastical manuscripts. Distinguishing this collection are numerous unique items, including the only existing copy of a 17th-century play, Tragicomedia de la Ystoria de Joseph, and a dialogue between two friends discussing conditions in colonial Peru. Another important part of the Durand collection is his personal collection of rare literary and historical journals pertaining to late Colonial and 19th-century Peru. Noteworthy is Peru's first newspaper, Gazeta de Lima—more than fifteen of the Gazeta issues in the Durand collection are held only at Notre Dame.
Selections of these materials document both the history of periodical literature in Peru and the wealth of research opportunities in the Durand collection. Hard-to-find circulars from the Independence period provide a window into political interests of the time while rare cancioneros (popular song and verse imprints) featuring polkas, waltzes, and Latin American music show how cultures were intersecting and what people were interested in buying. Lithographs in periodicals and books show the advances in technology beginning in the 1860s. The development in types of illustrations used in official periodicals—lithographs, engravings of city scenes, portraits of important Peruvian leaders and other figures—culminates around the turn of the century with the introduction of color lithographs and photographs.
In a Civilized Nation features only a small portion of the materials held in the José E. Durand Peruvian History Collection. Erika lamented how difficult it was to select materials because there were so many items that could and should be on display. Her dilemma speaks to the breadth of this collection.
---
"I extend my thanks to David  for introducing me to the Durand collection and for his always thoughtful and enthusiastic collaboration. He is missed in so many ways." -EH
In memoriam
David Dressing (1964-2017)
Latin American and Iberian Studies Librarian
Erika would also like to extend special appreciation to Sara Weber for her visual design work.
---
In a Civilized Nation runs through August 2018. The exhibit is free and open to the public, Monday to Friday, 9am to 5pm. An expanded digital exhibit is forthcoming in late spring.
Weekly exhibit tours are offered Tuesdays at noon through the end of April. Special tours can also be arranged for classes or other visiting groups, including K-12 audiences. To schedule a group tour, please contact Erika Hosselkus.