I just checked-in my Cathay Pacific flight back home. With less than 48 hours left in the French Republic, my feelings are as bittersweet as those Lindt 90% Dark chocolate bars. Sometimes, waking up in the morning to my host sister bisous-ing my host mom for work, I have a passing but acute feeling that I've lived like this for as long as I can remember. Hard to imagine that I only moved out of Notre Dame six weeks ago. The French humor and way of life, as amusingly cynical as it can get, seemed to have soaked into my being.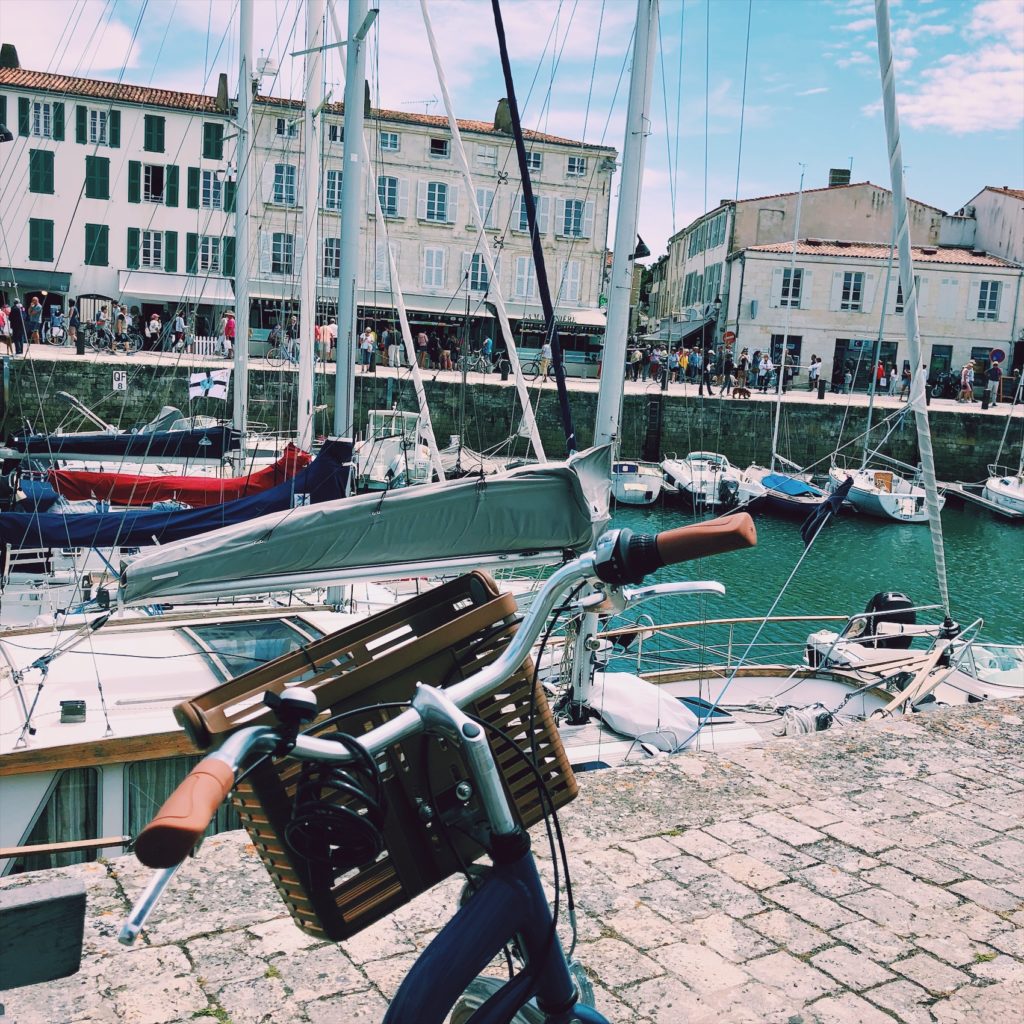 The past week has been both eventful and calm. Saturday, I finally traveled to the much anticipated La Rochelle, a coastal city looking onto the Atlantic. A test of physical endurance it was biking across the bridge to Île de Ré, where I discovered the most beautiful little port villages. An episode of my French experience on the island: while I was buying this heavenly scented, donkey milk soap, a local speciality, everything was going smoothly until the shop assistant started blasting out French at me. After a few futile attempts to make of what she was saying– The scent? The price?– and her sighs, I finally responded, in all my dignity, "Je ne comprends pas."
After five weeks of French course, I've encountered teen slangs, rare vocabs and the extravagant past subjunctive. My ears have grown accustomed to LIVE sport broadcasts,, midnight radio news, dark love comedies, and fervent debates among non-native French speakers with a myriad of accents. But there are still many occasions when I fail to understand the most basic French in front me– not knowing what meat I just ate at the dinner table, paying less or, even worse, more than I should at the cashier, having a totally misled conversation because I mispronounced "buffet." And now here, the simplest deed of buying a donkey milk soap.
If this happened when I first arrived, I would have been too timid to demand the shop assistant to repeat and show me, as she finally did, that the soap in the box is actually heart-shaped. I would have been quick to dismiss with "Oui, d'accord" without actually knowing what passed– for goodness sake it could have been anything– the soap could have been for cattle not humans. I would have lived the entirety of my life wondering in agony without an answer. Maybe that's what it takes– after five weeks of living in France and battling with all sorts of grammatical exercises, I've also acquired this habit and courage of simply shrugging it off and admitting that I don't understand something, accompanied by a realization that I simply still have a lot more to work on.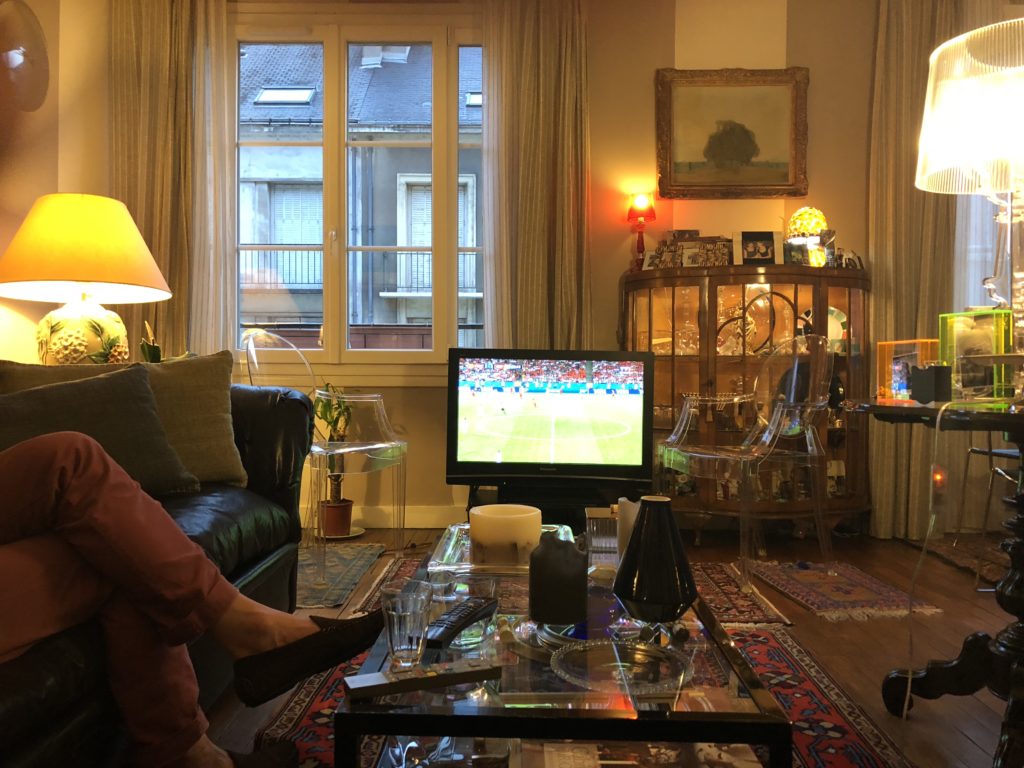 Daily life in Tours continues to please me. Just two nights ago, I had such a deep and fruitful conversation with my host mom over dinner, from American conservatism to European history. Being from the far east, I've always unfairly assumed that the Europeans and Americans are probably pretty similar, at least compared to my culture, until  my host mom described the reception of homosexuality, the practice of religion and issues of immigration in France. We exchanged our views on xenophobia and the values of lineage, the French standard of living and university system. I know my picture of the French perspective is quite narrow, but over that pot of cassoulet I've had one of the most eye-opening meals of my life. Then I ventured to ask her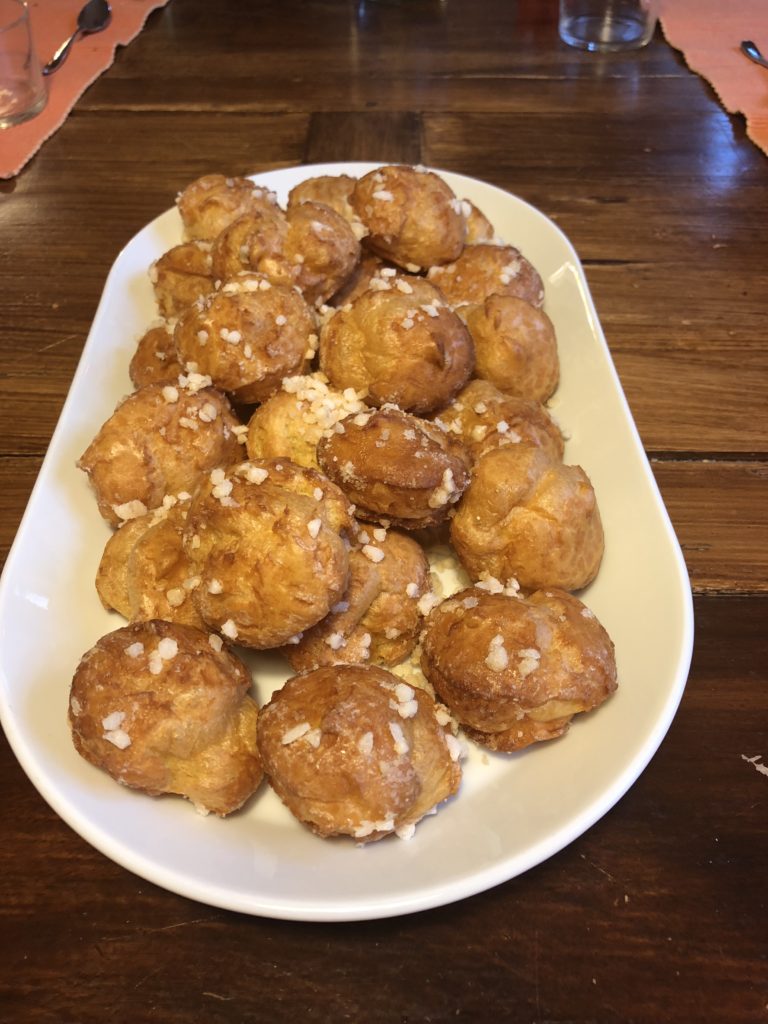 whether her grandparents or parents had been involved in the World Wars– and what a conversation it turned into– with the German occupation of much of France, the tension between the French civilians themselves, their resistance to war, the denouncements and underground effort to save the Jews and even the Franco-Saxon romantic relationships that occurred. In WW2, her parents had lived under the same roof with the Germans who occupied their house, the only one in town village with a bath. For someone who doesn't know anyone who fought in wars, I felt truly blessed to see all my high school IB history come to life. I was so full in the stomach and heart that night.
Now I'm starting to think about packing– the few old paperbacks by Camus and Sartre, bargain-priced face creams and shampoo, good old rillettes and crepe biscuits. Albeit the woe of leaving my friends and host family, I'm also looking forward to going home, all the more because I truly think I've lived my six weeks to the fullest. I have tackled about all modes of French transportation there is: local buses, overpriced shuttle buses, long distance buses, biking on the bike path, biking on the highway, taxi after missing a train, carpooling, and, on the rail, TER's, interstices and TGV's. I went to class, did homework, ran along the beautiful Loire, explored seven castles, argued with my host family, traveled alone and with friends, ate cheese, pretended I don't know English, biked and got lost, spoke, listened and misunderstood some French. The only regret, if anything, is that I don't have enough money to buy a house in La Rochelle.