a review of my sixth week in tours, france
"Je m'en vais chercher un grand peut-être // I go to seek a Great Perhaps" – François Rabelais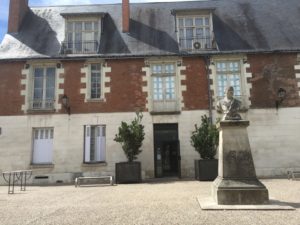 I did not know what I was going to find at the Institut de Touraine, except for maybe a little French. At the end of six weeks, I can say that my time here came to an end much more quickly than I expected, and while I was busy with classes, going to the local nursing home to engage with residents, having dinner with my host family, and exploring Tours, I really only scratched the surface of the wonderful French culture. I'm glad I got to go to some areas outside of Tours, and I really would have liked to visit more, but there is so much to see and experience that it really would take a lifetime to do it all. Going back home and back to campus, I will miss the easily accessible markets, beautifully manicured gardens, and the riverside hang outs that became the basis of my daily routine. I wish I could take all of the things I loved about the last month and a half back home with me, but I don't think my checked bag is large enough, so I'll bring all of my experiences with me and all of the progress I made in French. There has definitely been an increase in my confidence in French conversations in and out of class after these weeks of immersion; I am much more at ease with using slang and the common phrases that the native speakers use and I've finally figured out exactly what kind of sandwich and pastry I like to get for lunch from the boulangerie around the corner.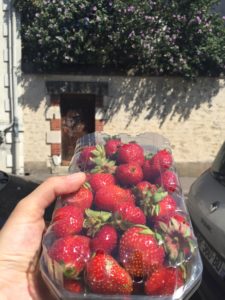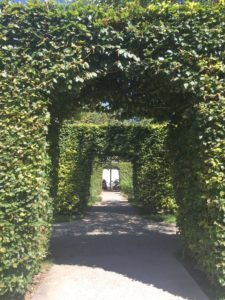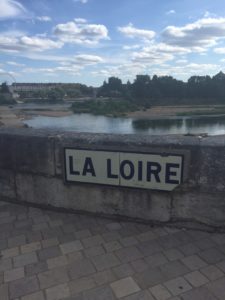 This past week, we've really started covering some more interesting topics about health and society in class, which gave some variation from the more ecological or literary topics that had been the precedent. I was particularly invested in the classes this past week, given that it would be the last time for a while where I would have so much exposure to French and also because I presented on the trafficking of blood plasma between the United States and Europe for my final project. After that, my professor gave us a little more information on the French healthcare system since we are all fairly unfamiliar with it. It's a system of socialized medicine meaning that everyone's taxes go into a healthcare fund of sorts to pay for medical expenses. Ideally, no one has to pay for out of pocket medical costs at public hospitals and clinics, but it is subject to lots of abuses that have put the country in debt over the past few years. More privatized insurance policies are coming to the forefront like in US medical care, but at the base French residents need only the carte vitale (a card with your health information and any supplementary insurance policies) for going to the doctor or picking up a prescription. We also talked about the issue of homelessness (les SDF: sans domicile fixe) in France. Just as with most cities, there were quite a few homeless people in Tours, and while I'm not very educated on the systems that care for the homeless in the States, I think both countries are on the same page. That is to say, there are programs that exist to care for people living on the streets, but they are few and far between and don't always effective in their attempts to address this problem. So I've been learning about more than just french in class, and I really enjoy now being able to use a more technical vocabulary when talking about complex topics.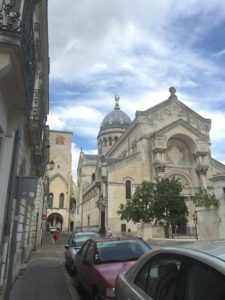 As I'm finally getting acclimated to life in France, it feels harder to leave, but I'm excited to get back to friends, family and my French classes at Notre Dame and share the perspectives I've gained and greater understanding of the French language.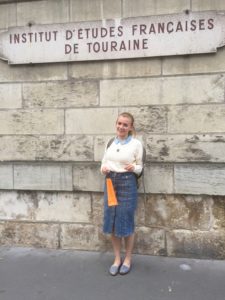 Au revoir ! // Until we meet again!