EDUCATORS
Because we believe that education on energy systems is incredibly important and increasingly so, all of our educators are professors from the University of Notre Dame. They bring a variety of perspectives from different fields and different backgrounds that we believe helps ensure students are able to best understand the interdisciplinary nature of energy, while also giving them direct exposure to different fields of study as they look to choose their future fields of study.
DR. MECHTENBERG, UNIVERSITY OF NOTRE DAME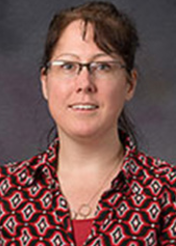 Dr. Abigail Mechtenberg's research lab includes socio-technical design research involving hybrid microgrid and vehicle power management focused within an energy, sustainable development, and averting sixth extinction nexus; physics education and experimental design; global health risks associated with inaccessible, unaffordable and unreliable electricity, sustainable development involving the interconnections between health, education, and economics; renewable energy; and merging traditional with technological skills and microgrid modeling with uncertainty as well as known variability for robust design and control algorithms of power management. As such, her energy and sustainable development research lab has students from multiple disciplines including physics (complex systems and applied physics), physics education, medical school (or pre-professional), engineering (electrical, mechanical and environmental engineering predominately), business entrepreneurship, and international development.
DR. WILSON, KALAMAZOO COLLEGE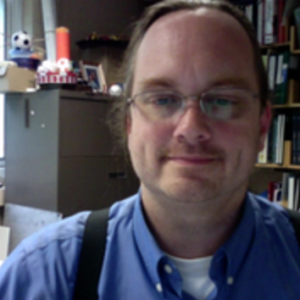 Dr. David Wilson is a biophysicist at Kalamazoo College. He researches the stability of viruses and how their structures affect their stability and ability to infect their hosts. Recently he discovered that all spherical viruses use the same geometric relationships for locating their protruding features and he is now investigating ways to use this to modify drug delivery and combat infection. David has also begun studying sustainable energy systems, including biogas and microbial energy production (MudWatt) and ways they these small systems can be scaled up to have a larger impact.
DR. CAMPBELL, RAYTHEON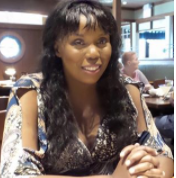 Dr. Nicole L. Campbell is a Sr. Systems Engineer and Rese
arch Scientist at Raytheon Missile Systems in Tucson, AZ. Dr.Campbell has previously worked at IBM Almaden Research Center in San Jose, CA. and at Pacific
Northwest National Labs. Dr. Campbell received her Ph.D in Applied Physics and Masters Degree in Electrical Engineering from the University of Michigan.
University of Notre Dame
Prof. Abigail Mechtenberg  | iseecamp@nd.edu  |  208 Jordan Hall of Science
For website problems, contact Webmaster