How Christian Estrada, Notre Dame Class of 2014 and founder of Custom Elevation, is elevating artisans in Nicaragua out of poverty.
---
"To be completely honest, I really had no idea what I was doing when I was getting started," said Christian Estrada, a 2014 Notre Dame graduate and founder of Custom Elevation, in a recent interview. That's exactly why building a business is so complicated and wonderful; you can't know everything you will need to know until you dive in. With the right combination of passion, a great idea, and the drive to see it through, anything is possible.
Passion
Christian Estrada was born and raised in Nicaragua, where he was exposed to a level of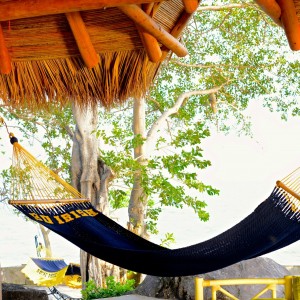 poverty that starkly contrasted the environment he encountered as a Notre Dame student. Artisans in Nicaragua are known for their intricately handwoven hammocks, a skill passed down through generations.
"Everyone in Nicaragua has hammocks. My parents had several in the house and three set up in the trees outside," Christian told us. Due to the competitive, crowded nature of this market, the highly skilled artisans often struggle to make a living.
Christian, along with co-founders Roberto Pellas and David Kenney, decided to find a way to elevate these artisans out of poverty. The three Notre Dame undergraduate students worked with artisans to create a diverse product offering, including wine caddies, hammocks and handbags, and developed a plan to sell the products in the U.S. where they could demand a fair price. To differentiate the products from other fair trade items, they decided to pursue a license with Notre Dame.
A Great Idea
In order to be approved for a license with Notre Dame, all vendors must provide detailed manufacturing information, marketing plan, and distribution strategy, affiliate with the Fair Labor Association, and adopt the Notre Dame Labor Code of Conduct. Custom Elevation also needed to establish a relationship with Follett Higher Education Group, the managing company for Hammes Notre Dame Bookstore, where they hoped to sell their products.
"Christian had great spirit and drive to help the artisans and bring quality Nicaraguan-made products to market," David Werda, Director of Hammes Notre Dame Bookstore, told us. "Also, he and his partners had a sharp business acumen and had the resources necessary to bring the goods to market."
Christian, Roberto and David began working closely with Notre Dame faculty in the summer of 2012 to develop a business plan that would satisfy all of the requirements for a Notre Dame license. "The professors at Notre Dame are open to helping in any way they can. I was able to incorporate the project into my degree in at least 4 classes. I was also allowed to use Custom Elevation as my capstone project," said Christian.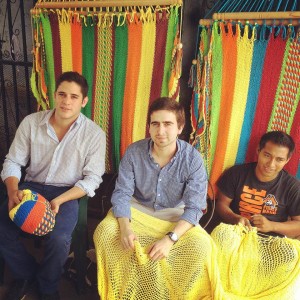 One of the faculty members who worked closely with the Christian during this process was Michael Vogel. Michael is an Entrepreneur in Residence at the University of Notre Dame Gigot Center for Entrepreneurship, and helps students, alumni and faculty navigate their business ideas. He talks through new concepts and provides guidance on funding, viability, patents, trademarks, etc.
"Christian got out there, got samples, talked to the artisans, talked to Follett, talked to Notre Dame Licensing," Michael told us. "He has a high energy level, and is always thinking of new and better ways of doing things. And he is also willing to accept when something isn't a good idea."
It took over six months to complete the process, but on November 7, 2012, Christian received his Notre Dame License from the Collegiate Licensing Company.
The Drive to See it Through
While pursuing the Notre Dame license, Christian had the opportunity to meet Joe Bozich, founder of Alta Gracia Apparel. He was inspired by Joe's commitment to paying workers a living wage, and wanted to make a similar impact on the artisans of Custom Elevation. Christian told us that Custom Elevation is currently able to pay their artisans 240% above the Nicaraguan minimum wage, and this is having a profound impact. These workers are able to afford better education, food and housing. One artisan used his earnings to remodel his home, and another was able to purchase a computer so that his daughter could pursue her academic goals.
Christian, Roberto and David have since graduated from Notre Dame, but the journey for Custom Elevation is just beginning. When we asked Christian "what's next" for the company, his answer was directly in line with their mission. Custom Elevation is poised for expansion, but the owners have chosen to first invest in facility and machinery improvements. Their first priority is always the health, safety and happiness of the company's most valuable asset: the artisans.
---
Find handmade wine caddies and hammocks at Hammes Notre Dame Bookstore.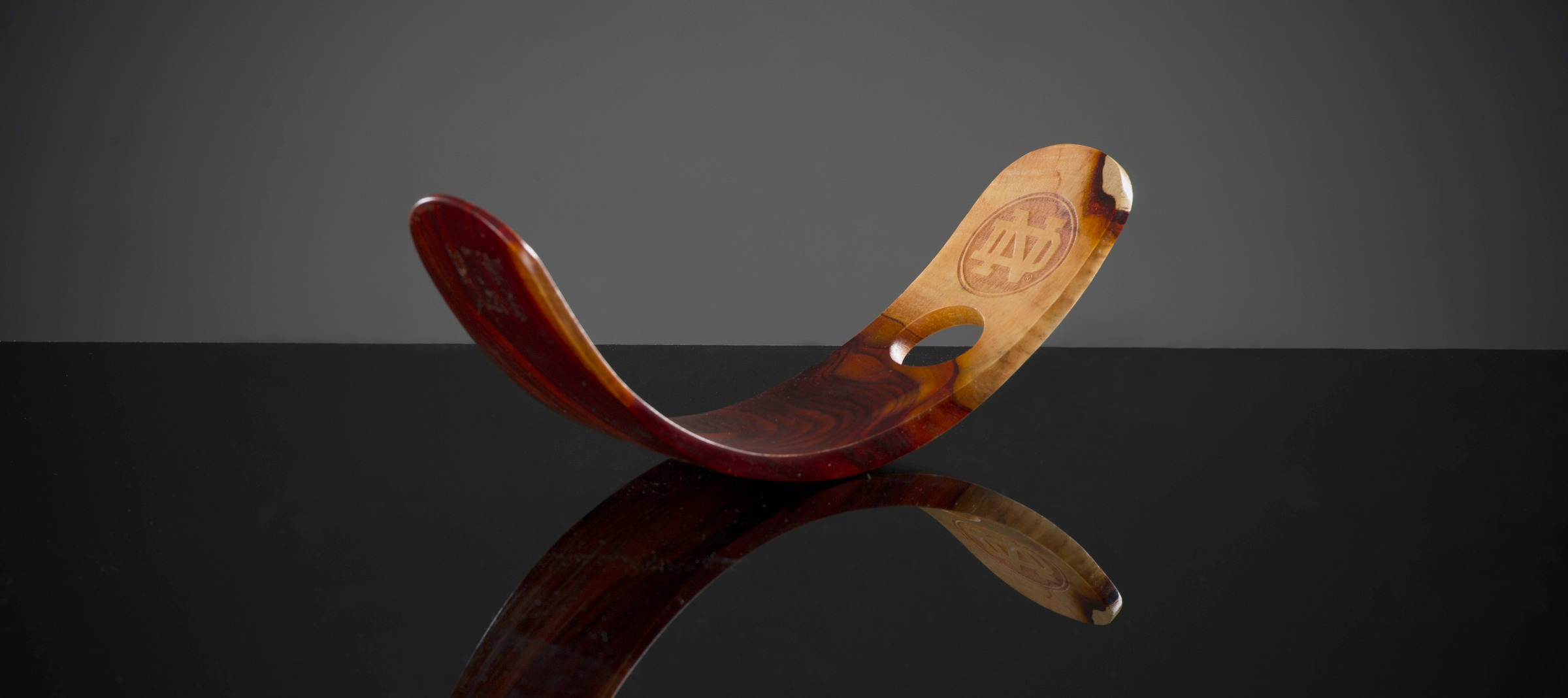 Take a look behind the scenes at Custom Elevation.