You are fortunate to have terrific TAs for this course.  Here's some info about each of them.
Mary A. Shiraef is a Ph.D. student in political theory and comparative politics.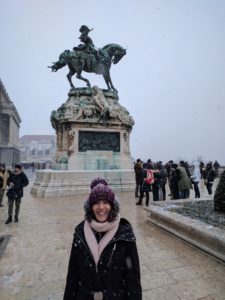 ​Her current ​work aims to address how dialogue and education around political conflicts can be structured in search of violence-free solutions and pursuit of a common good.​ She is completing ongoing field research in Greece, exploring both its external and internal crises and has published a short piece on the recent rise of the neo-fascist political party in Greece called Golden Dawn. Mary has a Master's degree from the University of St Andrews where she wrote on the German philosopher ​Hans-Georg Gadamer. Following the completion of her B.A. in Political Science from Emory University, she taught History, Politics and Literature to Indian high school students at a boarding school near Bangalore called Shanti Bhavan. Shanti Bhavan is designed to lift children born into the Dalits caste out of poverty by providing a high-quality liberal arts-style education and was recently featured in the Netflix docuseries called Daughters of Destiny.
When Mary is not reading about politics and philosophy, she is playing rec volleyball at Notre Dame, raising money for She's the First, or thinking about updating one of her travel-study blogs (here's one on Europe, one on India and one on studying dangerous ideas in college
OFFICE HOURS:  Monday are 2:00-3:30 and Tuesday, 3:30-5:00  (the Nanovic Institute Enclave), and by appointment (if you can't make the regular office hours)
Contact info:  mshiraef@nd.edu
Emma Rosenberg is a Ph.D. student in comparative politics.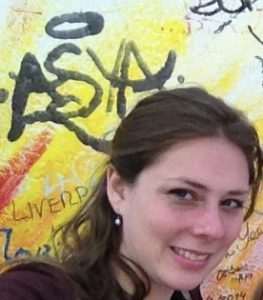 I am a second year Comparativist and I study religion and politics. I am especially interested in questions of integration and civic engagement between religious minorities and local government in Western Europe. Prior to Notre Dame, I worked in Chicago politics and for the City of Chicago. I love to cook and travel, and combine the two by extensively researching bakeries in every new city I visit!
OFFICE HOURS:  Wednesday from 10:30am-12pm and Thursdays from 2:30pm-4:00pm, Nanovic Institute Enclave, and by appointment (if you can't make the regular office hours)
Contact info:
erosenbe@nd.edu