The club plans to travel near and far to hear and see a wide array of audio technology. Below are some annual events which the club plans to attend.
Please note that all club travel is suspended until further notice due to the university's COVID-19 restrictions on university-sponsored travel.
---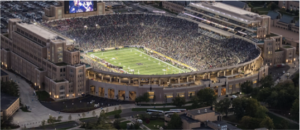 Notre Dame Stadium (September 2020 – Notre Dame)
Club members have the opportunity to tour Notre Dame stadium with professional sound engineers as they prepare the audio for television networks that broadcast the Fighting Irish football all across the world.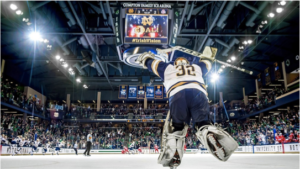 Compton Family Ice Arena (November 2020 – Notre Dame)
Club members will be able to sit in the sound booth with Notre Dame audio professionals during a hockey game. There is a maximum capacity for two students per game, giving students the ability to personally interact with the professionals.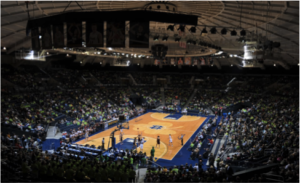 The Joyce Center (February 2021 – Notre Dame)
The JACC is home to the Fighting Irish basketball and volleyball teams. In February, the NCAA Division I basketball season will be well underway, and club members will hopefully be able to learn about the audio systems of the building during a game of the two-time National Champion women's basketball team.

AXPONA (April 2021 – Chicago, IL)
AXPONA (Audio Expo North America) is the largest high-end audio show in North America. The three-day experience features multiple hotel floors packed with over 200 listening rooms, The Expo Hall featuring The Record Fair, The Ear Gear Experience, seminars and live musical performances. Whether you're a serious audiophile, a newcomer to high-end audio or simply a music lover, you'll find everything you need to immerse yourself in your favorite sounds.
ALTI-EXPO (June 2021 – Orlando, FL)
ALTI is an association that serves Professionals in the Audio, Loudspeaker, and Technologies industry. Founded in 1964, ALTI's focus is in providing education, networking, and a productive environment in which to do business. All members of the Audio Technology Club at Notre Dame are also members of ALTI. ALTI hosts an exposition every summer, either in Orlando, Florida or Las Vegas, Nevada. At this expo, they have guided speaker builds, seminars and classes, displays from companies at the forefront of the industry, and many industry experts.