"Navigating Notre Dame and Investing in Self"
Alumni-Student Mentor Networking
Sunday, August 30, 5-6 PM
Join via the Zoom link here.

Featuring our alumni speakers:
Jesse Carrillo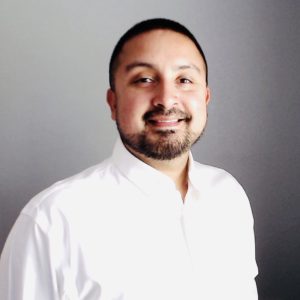 Jesse Carrillo currently serves as the Director of Strategic Partnerships for EMERGE Fellowship in Houston, Texas. Prior to joining EMERGE, Jesse was the Director of Alumni Transition at YES Prep Public Schools where he also served as a teacher and college counselor. He is a first-generation college graduate from El Paso, Texas.
Bright Gyamfi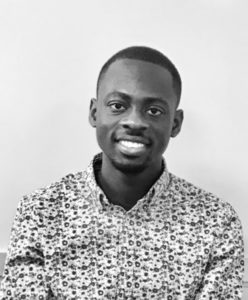 Bright Gyamfi is a fourth-year doctoral student in the Department of History at Northwestern University. Prior to attending Northwestern, he received his B.A. from the University of Notre Dame where he majored in history (honors) and political science. While at ND, he was a member of the International Scholars Program, Balfour Hesburgh Scholars Program, the Sorin Scholars Program, and the Presidential Circle Scholars. He received several research grants including the Balfour Hesburgh Undergraduate Research Fellowship, the Kellogg Institute for International Studies Experiencing the World Fellowship, and the Nanovic Institute for European Studies Fellowship that enabled him to conduct archival research in Ghana, the United Kingdom, and Trinidad & Tobago. He was a recipient of the U.S. Department of State's Benjamin A. Gilman International Scholarship. At the end of his tenure at Notre Dame, he received the Wright, Flint-Hamilton & Mason Award for Best Africana Studies Senior Thesis.
After his undergraduate studies, he was awarded the Thomas J. McMahon IV Endowment for Excellence for the Pursuit of Scholarship at the University of Oxford where he earned an MSc in African Studies.
While at Northwestern, Gyamfi has also received many grants including the Social Science Research Council Proposal Development Program, Hans E. Panofsky Pre-dissertation Research Award, and Morris Goodman Language Research. In 2019, he was named the winner of the Ghana Studies Association's Conference Paper Prize for Emerging Scholars at the African Studies Association Conference in Boston.
Earlier this year, Gyamfi received both the Mellon International Dissertation Research Fellowship and Fulbright Fellowship to support his research work in Grenada, Suriname, Ghana, Senegal, and England.
His research focuses on West African and African Diaspora intellectual history, nationalism, Pan-Africanism, Black Internationalism, and economic development.
Rachel Wallace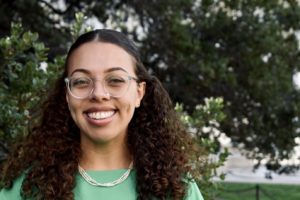 Rachel Wallace is a 2012 Balfour-Hesburgh Scholar and graduated in 2017 with degrees in Environmental Engineering and Philosophy through the Reilly Dual-Degree Program. At Notre Dame, Rachel held leadership roles in Shades of Ebony, Diversity Council, Student Government, the National Society of Black Engineers, the Gender Relations Center, and the College Democrats. She was also a member of Voices of Faith Gospel Choir and the Black Student Association. During her undergraduate studies, Rachel interned with the United States Senate in Washington, D.C., the St. Joseph County Democratic Party and several local political campaigns, and Notre Dame TRiO Programs. She also conducted undergraduate research with three different professors in the College of Engineering and College of Arts and Letters. Finally, Rachel was involved in campus activism throughout her time at Notre Dame and served on a university-wide committee related to campus climate.
Since graduating from Notre Dame, Rachel has received her Master of Public Policy degree from UC Berkeley, where she chaired the Students of Color in Public Policy and founded a civic engagement group called Policy Students for Equitable Democracy. She also interned with the ACLU of California during her graduate studies and authored her Master's thesis on reimagining the system of restitution in our carceral system. Rachel currently works as a Clinical Teaching Fellow in the Policy Advocacy Clinic at Berkeley Law, where she drafts legislation to eliminate fees and court costs imposed on youth and families in the juvenile legal system in the southern region of the United States.