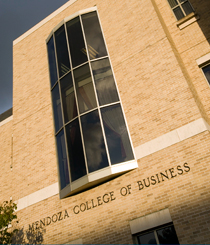 Notre Dame is the Gamma Chapter of Indiana of BGS, and was established in 1963. Mendoza College business majors and graduate students are invited to join, or 'tapped' each Spring. Eligibility is determined by class standing, based on GPA.
Juniors invited to join are in the top 5 percent of their junior class.
Seniors invited to join are in the top 10 percent of their senior class.
MBA/EMBA/MSM/MSF/MSBA students invited to join are in the top 20 percent of their class
A student is awarded a certificate to frame and a BGS honor pin when they are inducted during the Spring Induction Banquet.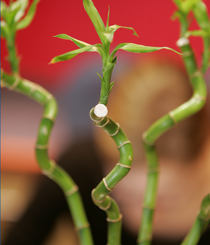 Beta Gamma Sigma (BGS) is a national business school honor society. It holds a position analogous to that of Phi Beta Kappa in the Arts and Sigma Xi in the Sciences.
The Mission of BGS is to encourage and honor academic achievement in the study of business, to foster personal and professional excellence, to advance the values of the Society, and to serve its lifelong members.
Membership in Beta Gamma Sigma (BGS) is the highest recognition a business student can achieve in a baccalaureate or graduate business program anywhere in the world!
BGS was founded as an honor society in 1913 and membership now numbers over 650,000. There are members in all 50 states and in 160 countries around the world.
To qualify for a BGS chapter, a business program must be accredited by AACSB International. This accreditation is the highest standard of achievement for business schools in the world. AACSB International accreditation requires business programs to pass a rigorous and comprehensive peer review every few years; it represents excellence in management education.