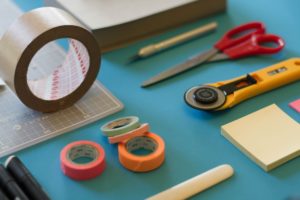 Just Graduated? Consider Foam Board Printing
College graduation season has just passed us by, so it is fresh in the minds of everyone here at Notre Dame. Students from every area of the school with countless different stories and experiences in our community walked across the stage, beaming proudly in front of their families. Of course, there were at least a dozen pictures taken for every student there. Every proud parent, grandparent, and third cousin was there to see their special interest have their big day. Now that all these students are out conquering the world, their families want something to remember the occasion with.
There are a number of different options for capturing a moment like this. The photography companies that attend graduations are happy to provide their different packages. Often these come on nice glossy papers with a good finish. Many have no doubt already bought the rights to these pictures and have them proudly hanging over their mantles. However, there is one option that hardly anyone considers that could provide a much more durable and impressive hanging for graduation pictures – and countless others – at a fraction of the cost.
Foam Board Printing is a way to memorialize graduation that has flown under the radar for years. Not surprisingly, these prints are copied onto a piece of foam board that is specially cut for the project. When purchasing, you can select the ideal thickness of the board. Most companies providing this service even offer the ability to print on both sides of the foam board.
Not only this, but foam boards can be customized by some companies to print into custom shapes. These companies use bleeding edge printers that are extremely accurate working in coordination with advanced cutters that can slice the foam board into the exact shape desired by the customer. No where else can you get a glossy, high quality and durable double-sided print out of yourself walking across the stage at graduation.
To have something like this printed, all you do is select a company that offers foam board printing and upload the image you would like with any specific requests that you have for the project. A simple job on an 18 inch by 24 inch frame can be had for as little as fifteen dollars. Of course, adding extra steps like cutting and shaping adds to the cost, but foam board prints still rarely reach the price of other materials. Many places offer finishing options as well for around a quarter per square inch. This will give your print a nice glossy finish, something very nice to see as it hangs on your wall for years.
Overall, foam board prints are a great option for any individual or even company wanting to memorialize a proud moment from their history. They are one of the most cost-effective solutions and the jobs can be run quickly so you get your hands on the finished product ASAP. Overall, anyone looking at their options for recording a moment like graduation ought to think twice about foam board printing!