Communication Challenges to Health in Rural America
My hometown of Harrisonburg, Virginia is a hub for the world's nationalities and ethnicities in the heart of the rural Shenandoah Valley. In our public school system, 53 birth countries and 57 foreign languages are represented (Harrisonburg City Public Schools, 2017). From my experiences with first- and second-generation immigrants, I've learned how vital language is in everyday life. Fundamental activities like running errands and ordering at restaurants require communication that I would not give a second thought. However, for those that lack English fluency, these can create difficult and anxiety-provoking situations. Furthermore, when the non-native English speaker becomes a patient, these language barriers become especially challenging.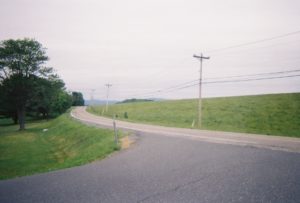 There are a multitude of factors that impede effective communication regarding healthcare. Individuals that are not fluent in English may have difficulty grasping the complicated syntax used to convey serious medical information, even if they are knowledgeable about health-related concepts. These subsequent language barriers are heightened in rural areas, causing their extension into spheres outside of direct physician-patient interactions.
Language in the Rural
According to the U.S. Department of Health, limited English proficiency can prevent access to health care services, clearly indicating language as a social determinant of health (Healthy People 2030, n.d.). This is generally tied to health literacy, defined as "the degree to which patients understand basic health information," which has lower rates in rural areas (Rural Health Information Hub, 2022). However, after reflecting upon this definition and its use of the word "understand," I feel as though there is a distinction between language and health literacy as social determinants of health. An immigrant patient may have a strong perception of their health based on information they received in their first language. However, the patient may struggle with language barriers if they reside in an area that lacks access to interpreters, like in rural communities (Rural Health Information Hub, 2022). This can result in poor health outcomes, such as improper medication use or health screening misunderstandings. While closely related to health literacy, language differences result in more of a fundamental miscommunication barrier, especially in rural areas where there are limited resources to overcome the challenges they create.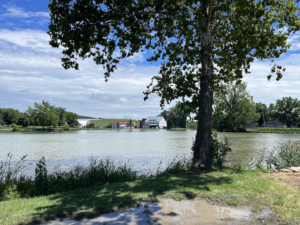 Taking the case of Harrisonburg in particular, those in my town fall victim to the underlying language divide, despite the area's diversity. There is a shortage of interpreters and multilingual physicians, and offering translated medical documents is not common practice (Kraska, 2016, 18). This reminded me of the Nature article's meat-packing vignette in the rural San Joaquin Valley. Despite the poultry plant's employees speaking strictly Spanish, Hmong, and Punjabi, all of the signs in the building about coronavirus safety and statistics were in English (Maxmen, 2021, 680). The lack of accessible COVID-19 information for the workers posed a serious health hazard. Even in rural communities where those fluent in English are the minority, language barriers to health persist. 
"Hard copies of consent forms, aftercare instructions, any of those
things, all of the brochures…I just don't think they're out there in all the possible languages that they can just pick up."

Danielle, a Harrisonburg-based Spanish interpreter in reference to the lack of written medical information in more than one language (Kraska, 2016, 19-20).
A Barrier Beyond Healthcare
Communication differences can also play a role in scenarios tangentially related to healthcare access, such as those within the legal system. Rural areas have been hit particularly hard by the drug epidemic and have high rates of substance use disorders (Dickman et al., 2017, 1434). My mother is a psychiatrist at a state hospital, and she deals with the repercussions of  these crises not only on her ward but also in court. She speaks about the hardships faced by non-native English speakers because they have difficulty understanding the jargon of judicial proceedings. Without confidence in their English proficiency, these individuals are often frightened to stand trial.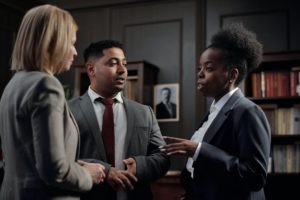 Medical-legal partnerships are valuable for residents of rural communities concerning issues like family law and insurance benefits, and these improve health outcomes (Rural Health Information Hub, 2022). However, if a patient doesn't speak fluent English and lacks an interpreter, they cannot advocate for themselves in the midst of legal scenarios. 
We discussed the importance of addressing the underlying social determinants of health in confronting rural healthcare inequalities, and legal assistance is an example that does so beneficially. Yet, my mother's experiences with many immigrants show that the efficacy of these solutions is limited. Individuals that do not speak the same language as the professionals offering assistance cannot reap the full benefits of these interventions. 
Modes of Action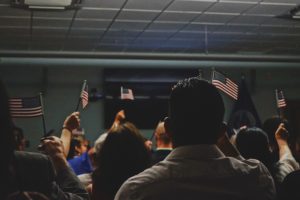 After relating what we've learned in class regarding social determinants of health to the experiences of immigrants in my hometown, I have found that language significantly influences health outcomes. The barriers that arise from language differences are especially prevalent in rural areas and are so foundational to everyday life that they expand into realms outside of health. Thus, efforts to address these barriers are essential for tackling health disparities. These could include increased educational initiatives for both English learners (to increase their understanding of medical language) and providers (to train them to work with patients that are not fluent English speakers). Additionally, perhaps investing in translation technology and hiring more multilingual medical staff and interpreters would prove beneficial. 
"You shall love every foreigner as yourself."

A Bible verse displayed outside of a refugee church in San Joaquin Valley, CA (Maxmen, 2021, 677).
Harrisonburg calls itself "the Friendly City" because of our supportive, welcoming nature to people from across the world. I am proud to be from such a diverse town, but I know work is necessary to ensure that every resident, especially those suffering from language barriers, can live a healthy life.  
---
References
Dickman, S. L., Himmelstein, D. U., & Woolhandler, S. (2017, April 8). Inequality and the health-care system in the USA. Lancet, 389(10077), 1431-1441. https://www.thelancet.com/journals/lancet/article/PIIS0140-6736(17)30398-7/fulltext
Harrisonburg City Public Schools. (2017, September 10). Enrollment of English Learners – September 29, 2017. Harrisonburg City Public Schools Enrollment Statistics. Retrieved February 30, 2023, from https://harrisonburg.k12.va.us/files/user/1/file/9-29-17-EL-Birth-Countries-and-Languages.pdf
Healthy People 2030. (n.d.). Social Determinants of Health. Office of Disease Prevention and Health Promotion. Retrieved February 15, 2023, from https://health.gov/healthypeople/priority-areas/social-determinants-health/literature-summaries/language-and-literacy
Kraska, S. J. (2016, May). Examination of the effects of language and cultural barriers on Spanish-speaking patients in health settings as observed by medical Spanish interpreters. Senior Honors Projects, 185, 1-44. https://commons.lib.jmu.edu/honors201019/185
Maxmen, A. (2021, April 29). Inequality's Deadly Toll. Nature, 592, 674-680. https://www.nature.com/immersive/d41586-021-00943-x/index.html
Public School Review. (2023). Harrisonburg High School (2023 Ranking) – Harrisonburg, VA. Public School Review. Retrieved February 15, 2023, from https://www.publicschoolreview.com/harrisonburg-high-school-profile/22801
Rural Health Information Hub. (2022, June 6). Social Determinants of Health for Rural People Overview. Rural Health Information Hub. Retrieved February 16, 2023, from https://www.ruralhealthinfo.org/topics/social-determinants-of-health