Meet the Executive Board for the 2020-2021 school year!
Co-Presidents: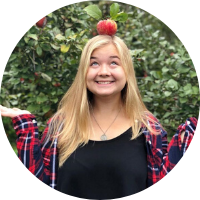 Emma Dudrick
Hi guys! My name is Emma Dudrick and I am one of the co-presidents this year! I'm a sophomore originally from Hamilton, New York majoring in Political Science and French. I live in Johnson Fam and I can't wait to get ND excited about Democratic politics!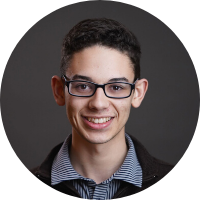 Matheo Vidal
Hey CDems! I'm a sophomore from Clermont, Florida majoring in Political Science & Latino Studies. I'm a proud resident of Keough Hall, an alum of the Pete for America campaign, an over-consumer of LaFun Quarter Dogs, and a big fan of the color purple.
Vice Presidents: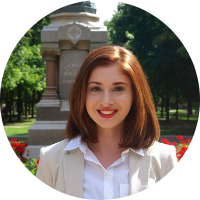 Brigid Harrington
Brigid is a rising junior from New Jersey double majoring in Political Science and FTT with a minor in the Hesburgh Program. This past semester, Brigid participated in Notre Dame's Washington Program and interned for Rep. Brendan Boyle.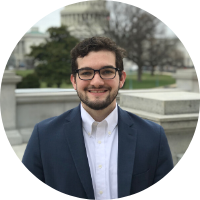 Robert Christmann
Hi! I'm Robert Christmann, co-VP in the Fall semester. I'm a sophomore from New Orleans, Louisiana majoring in Political Science and Global Affairs. I'm a proud resident of Alumni Hall and a current Fellow on the Alyse Galvin campaign!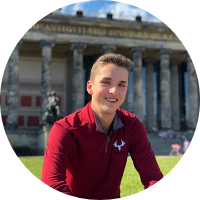 Zach Holland
Hi CDems! My name's Zach Holland, and I'm the VP for Spring 2021. I'm a sophomore from Athens, Georgia studying political science and economics, and hoping to be employable by going to law school after college. I proudly live in Zahm House—if you see a tall, skinny kid holding up the X at basketball games, come and say hi. I love college football, country music, and debating economic policy with Republicans. I'm excited about the progress we're going to make this year, and I can't wait to see y'all in the spring.
Directors: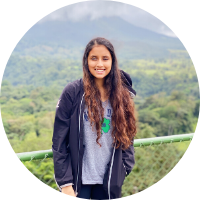 Riya Shah, Finance
Hey y'all! My name's Riya Shah, and I'll be CDems Finance Director. I'm a first-year Hesburgh-Yusko scholar from Louisville, KY majoring in Management Consulting & Political Science and minoring in Constitutional Studies. I live in Walsh Hall, love playing golf, and am a huge basketball fan (go cards & pacers)!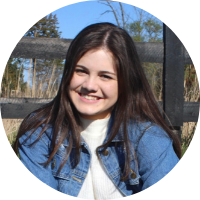 Anna Guzman, Communications
Hi! My name is Anna Guzman and I am a freshman studying Neuroscience and Political Science. I live in PE and am also an alum of Students for Pete. I love true crime and watching really bad reality TV!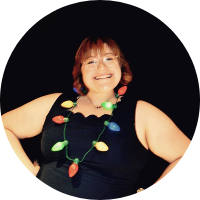 Isabella Garcia, Programs
Hi everyone! I'm Isabella Garcia, first-year from Flagstaff, Arizona majoring in Arabic and Political Science! When I'm not in CDems, I serve as the senator for Badin Hall (roll frogs), tell jokes on the Humor Artists Improv team and probably drinking a trenta iced coffee with oat milk.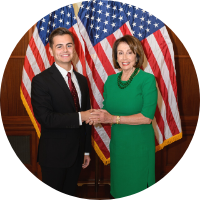 Patrick Kelly, Political
(He's the one on the left) Patrick is a rising junior from Philadelphia majoring in Political Science and Latino Studies. He lives in Dillon Hall on campus and is excited for the new semester! He plans on studying abroad in Puebla, Mexico in the Spring.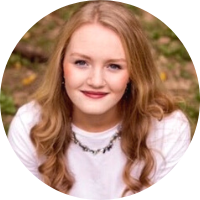 Cate Prather, Campus Outreach
Cate Prather is a junior living in Flaherty Hall, originally from Elizabethtown, Kentucky. She is an Economics major with minors in Hesburgh Program and Accountancy. Last year, she served as the Special Activities Coordinator and Executive Planner of Notre Dame's Women's March.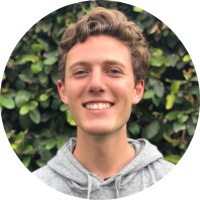 Patrick Aimone, Policy Initiatives
Patrick Aimone is a rising junior from Long Beach, California. Last year he served as the Intern Coordinator, and he is an alumnus of the Rachel Tomas-Morgan, James Mueller, and Joe Donnelly campaigns. He looks forward to helping launch the Student Policy Initiative to give CDEMs an opportunity to meaningfully contribute to progressive causes through team research and advocacy projects this year! If you have ideas for potential projects or partners, you can reach him at paimone@nd.edu.