Welcome to the FLTA Summer Orientation, August 4-8, 2018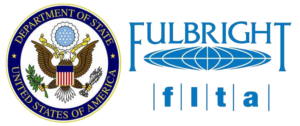 Sponsored by the Department of State and Institute of International Education
Father Jenkins' Address
Dear Fulbright FLTAs,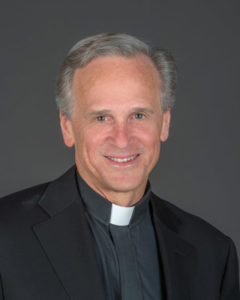 Welcome to the United States of America, welcome to the State of Indiana, and welcome to the University of Notre Dame. Congratulations on your appointment as Fulbright Foreign Language Teaching Assistants; we are delighted and honored to host this orientation workshop for you. It is my sincere hope that the seminars, lectures, and workshops provided by our faculty and staff will benefit you greatly and prepare you for the rewarding challenges that await you as language teachers at your respective host institutions across the length and breadth of the United States.
It is only fitting that Notre Dame host the Fulbright orientation for foreign language teachers. Founded by a French-speaking priest of the Congregation of Holy Cross in 1842, the University now offers regular graduate and undergraduate courses in Arabic, Catalan, Chinese, French, German, Greek, Irish, Italian, Japanese, Latin, Portuguese, Russian, and Spanish. As the world's preeminent Catholic university, we care deeply about teaching and strive to cultivate a sense of wonder in our students, inviting them to discover not only how they should make a difference in the world, but also why they should. Languages are the key to cultural and mutual understanding. As we encourage our students to excel in a globalized culture, embracing linguistic diversity and mastering language proficiency is essential.
Welcome again to Notre Dame, a distinctive university committed to advancing knowledge through advanced research and dynamic teaching and producing the leaders of tomorrow. I hope you enjoy your time here with us and in future will look back with fond memories on lasting friendships made and invaluable lessons learned.
In Notre Dame,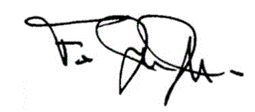 Rev. John I. Jenkins, C.S.C.
President
June 1, 2018
Orientation Directors' Welcome
Dear 2018-2019 FLTAs,
We would like to personally welcome you to the University of Notre Dame's FLTA Orientation and express how much we and our organizing team are looking forward to greeting you at O'Hare International Airport in Chicago. This year represents our 13th year welcoming 65+ Fulbrights to the United States, and this Orientation remains one of our favorite annual events. You, as Fulbrights, bring so much to American campuses and language programs, and we are so glad that we get to be your first stop, your first introduction to the United States. We hope you have a wonderful stay at Notre Dame, learn a lot, and make lifelong friends.
All the best,
Brian Ó Conchubhair and Denise A. Ayo
The Center for the Study of Languages and Cultures and Keough School of Global Affairs