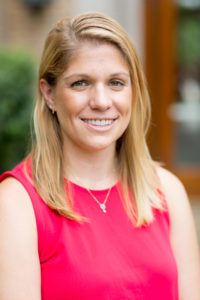 I am a fifth year PhD candidate at the University of Notre Dame in the Applied and Computational Mathematics and Statistics Department. My expected graduation date is May, 2021.
My research involves modeling nonlinear problems that arise in science and engineering via systems of polynomial equations and developing techniques to solve and analyze those systems. Check out my research page for more information. I am an active member of the Association for Women in Science, Society of Schmitt Fellows, and the Society for Industrial and Applied Mathematics. I am passionate about promoting STEM opportunities to underrepresented communities. This has led me to participate in various outreach opportunities from judging science fairs to organizing a charity race, the ND Pi Day 5k.
Outside of academics, I love lacrosse, played as an undergraduate at Fairfield University, and now I stay involved by officiating women's lacrosse games. I am a member of the Notre Dame women's club boxing team, Baraka Bouts, serving as a captain for the 2020 season. It is a fundraising club, raising money for Holy Cross missions in Uganda. In the fall of 2017 we raised over $200,000 and in the fall of 2019 we raised over $76,000. I went to Uganda as a part of Notre Dame's Center for Social Concerns in the fall of 2017. You can read more and see my presentation about my experience as a part of the boxing club and going to Uganda. I also enjoy traveling and hiking, the pictures on my site are just some of the wonderful places I have had the opportunity to explore.