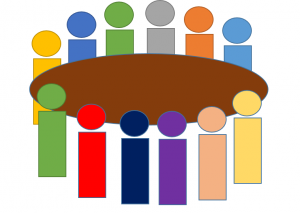 This is a forum for instruction librarians and staff to share innovative ideas, helpful tips, and best practices to help us stay aware of current practices and assist with our teaching efforts.
Each month, those of us with instruction responsibilities will meet to discuss an article, a successful teaching activity, a new teaching tool, etc.  We will use this blog to post our ideas.
2017 Forums
Thursday, February 2 – Community discussion and goal-setting
Wednesday, March 1 – Active learning strategies
Wednesday, May 5 – Semester in review
Wednesday, June 7 – Horizon Report: 2017 Higher Education Edition
Wednesday, July 5 – How do our students learn?