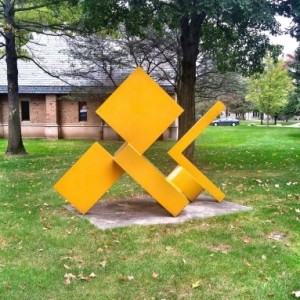 A post from student blogger Brittany
After two solid months into the program I've come to the realization that I need to do better with time management. I came in thinking I could say YES to every opportunity presented to me without realizing how much time was actually required for the program itself. When I first saw my schedule and it was just one 2 hour class each day, I was in heaven. It reminded me of undergrad and all the time I would have to get my assignments completed and still have time left to do other things. However, despite the fact that my schedule was seemingly wide open, I underestimated the amount of reading required for my capstone projects…yes PROJECTS and making time for opportunities that would significantly benefit my career development.
Initially I began with one capstone project in the field of biomedical engineering with a new technology that was pretty close to my field of study so it was easier to digest and complete assignments, but my second capstone project has been rather difficult seeing as though the technology is exclusively engineering based with an application to endoscopic surgery. I literally spent an entire evening watching endoscopic surgeries on YouTube and despite how graphic they were: they were particularly helpful for my understanding of the technology.  Conducting expansive research AND understanding the findings for each capstone project necessitates time because there is no way I can or should even want to write specifications and claims for technologies that I don't understand.
In addition to the requirements of the MSPL program, I am also a member of the Office of Technology Transfer (OTT) Business Competition Team and I work as an Intern at the OTT. I can honestly say I am gaining some invaluable experience that will be applicable to my future as a patent practitioner. Assisting with the development of a business plan for a new biotech company and conducting marketability searches for new technologies allow me opportunities to become familiar with what could potentially happen after a patent is granted.
Despite there being a lot on my plate right now, I want to make sure that I am giving each of my responsibilities my best effort as to get the most enjoyable experience out of such a short time here at ND because it's already been 2 months but it feels like we just got here.