Our Mission
Accomplice is a student-led project supported by the Mediation Program of the Kroc Institute for International Peace Studies. Our mission is to support and sustain decolonial efforts at the University of Notre Dame oriented towards transformational justice and reparations. We seek change with material consequences for the historically oppressed both on campus and in the region at large. We foster dialogue about the history of the University of Notre Dame and its relationships to South Bend and the Indigenous peoples on whose land we teach, learn, and work. We aim to cultivate a place where there is the necessary peace for discussion, debate, and institutional transformation.
Our Name
In May of 2014, Indigenous Action Media published Accomplices Not Allies: Abolishing the Ally-Industrial Complex, An Indigenous Perspective. This zine defines accomplices as those who "don't just have our [Indigenous] backs, they are at our side, or in their own spaces confronting and unsettling colonialism". Since 2014, Black and queer activist networks have also adopted the term "accomplice" as a role distinct from "ally". Some critique the term for further framing oppressed people as criminal. In an unjust society, however, the work of accomplices is often transgressive, revolutionary, and disturbing of the peace.
Inspired by this definition and heightened call to action, we have chosen to name our project Accomplice to continually remind those who engage our work about the involved role accomplices play in pursuits of liberation, material reparations, and institutional transformation.
Our Logo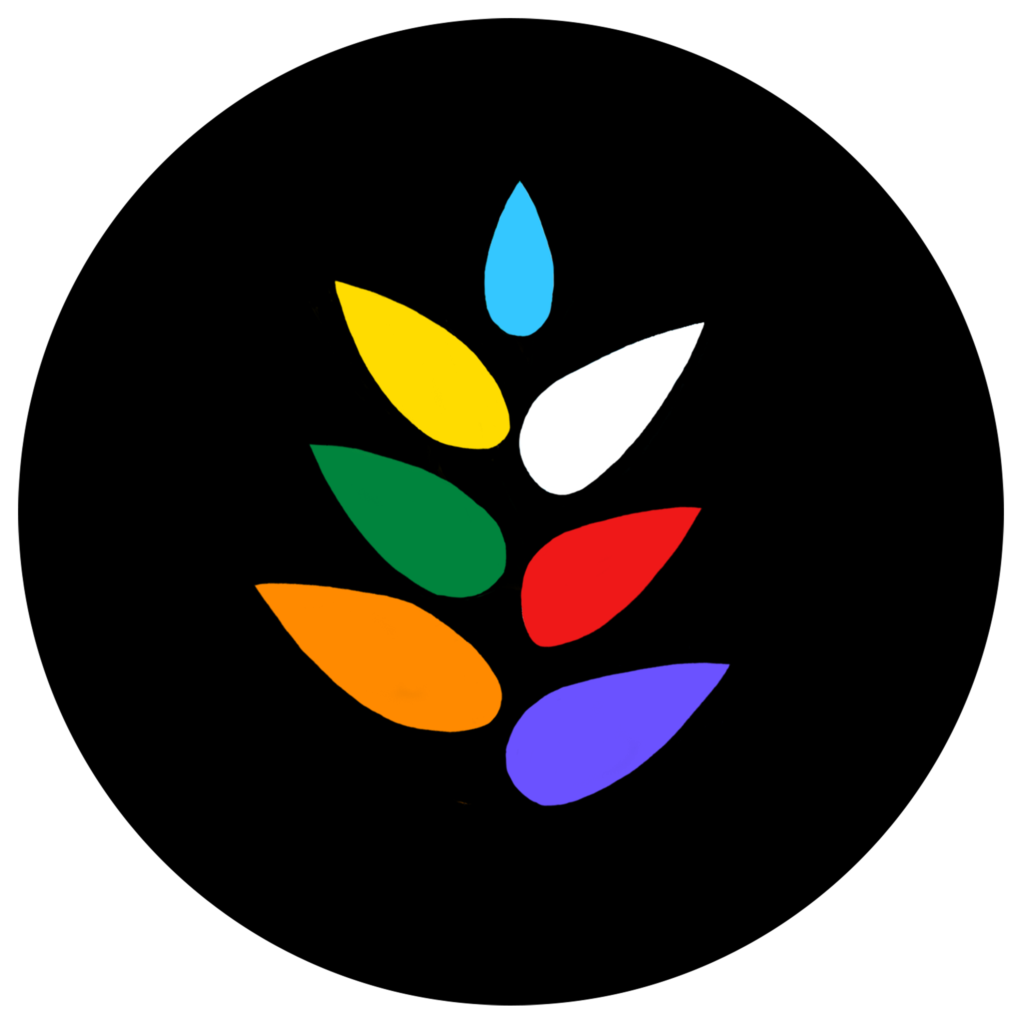 The colors of the leaves are drawn from the color scheme of David "Half Pint" Martin's insignia for the Pokagon Band of the Potawatomi work to represent our interest in supporting Indigenous-led initiatives on a local level. The minimal design of the branch intentionally excludes a stem to represent our interest in a politics of decentralized coalition-building. Each leaf, like each struggle we engage, is oriented in the same direction to represent the common goals we pursue together.