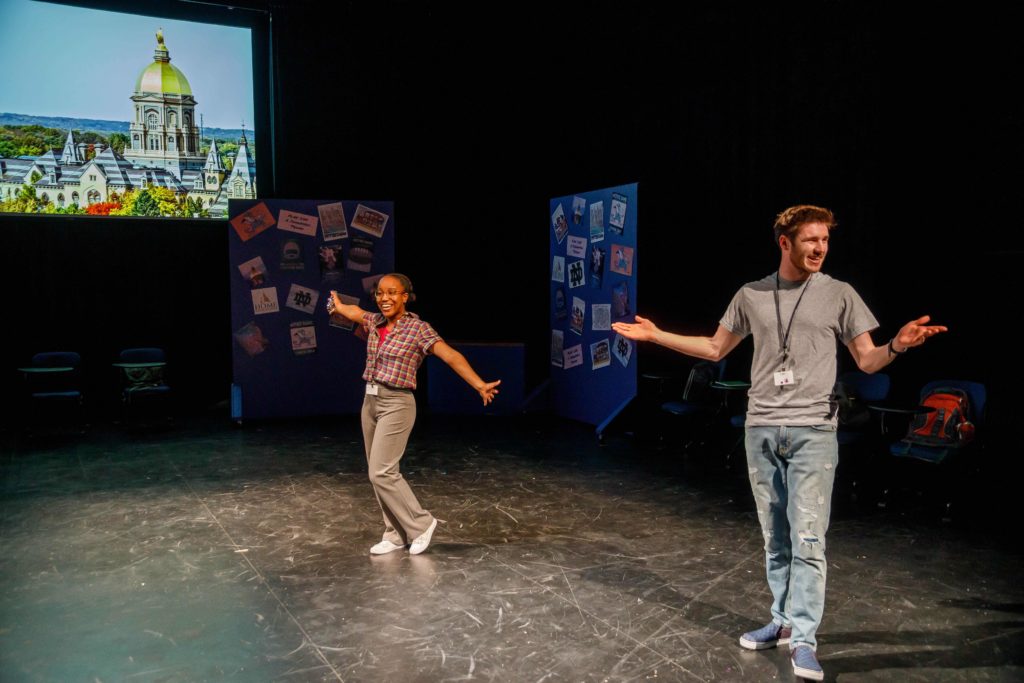 The Tea on ND by Samuel B. Jackson II, Directed by María Aménabar Farías, 2020
Pictured: Semaj (Theresa Azemar) and James (James Cullinane) give a campus tour.
Synopsis:
Casting Breakdown:
(Photo Credit: Peter Ringenberg)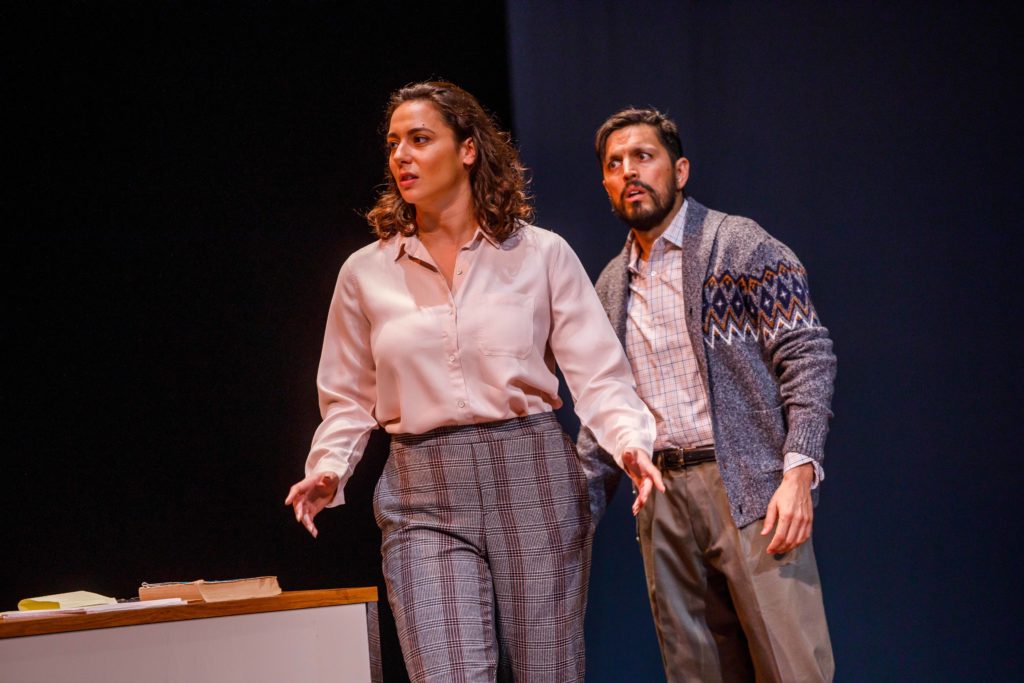 Staging the Daffy Dame by Anne García-Romero, Directed by Kevin Dreyer, 2019
Pictured: Lupe (Natalia Cuevas) and Robert (Jorge Azkarate) argue in her university office.
Synopsis: In the present, on the campus of a California public university, Lupe, a Latinx theatre professor, directs a production of La Dama Boba (The Daffy Dame), the 1613 Spanish Golden Age comedy, by Lope de Vega. Personalities collide onstage and off as the company grapples with the issues of race, class, and gender raised by the play. As opening night approaches, national politics start to invade the personal lives of the company, revealing the question: Can love truly give us the power to overcome our differences and lead us to a new kind of knowledge?
Casting breakdown: 2 M Latinx, 2 W Latinx, 2M and 2W, diverse casting
(Photo Credit: Peter Ringenberg)