"Engineering Pathways"
Alumni-Student Mentor Networking
Sunday, December 6, 5-6 pm
Join via the Zoom link.
Please join us for the fourth presentation of our Balfour Alumni-Student Network series featuring our alumni speakers:
Genaro Andazola, ND Class of 2015 (Electrical Engineering), Embedded Software Engineering at GE Healthcare in Milwaukee, WI.
Ihuoma "Oma" Nwaogwugwu, ND Class of 2016 (Dual Degree in Mechanical Engineering and Industrial Design), Competency Engineering for 3D Printing at HP in San Diego.
Pat Rick Ntwari, ND Class of 2017 (Dual Degree in Aerospace Engineering and French), Aeromechanics Engineering for the Edison Engineering Development Program at GE Aviation.

Genaro Andazola works as a Senior Software Engineer for the Maternal Infant Care (MIC) business in GE Healthcare, writing software to help send moms and babies home healthy. He grew up in Juárez, México and crossed the border each day to attend school in El Paso, TX.
Genaro is a 2015 ND grad with a BS in Electrical Engineering and a 2020 Georgia Tech grad with an MS in Computer Science. He started his career with GE Transportation in the Edison Program, an engineering rotational program. He held rotations in Control Systems, Embedded Software, and Design Research/UX. He then moved to GE Healthcare, when he joined the MIC team as an Embedded Software Engineer.
From an early age, he learned of the importance of giving back through his Catholic faith and his upbringing. At Notre Dame, he was a student worker at Multicultural Student Programs and Services, a volunteer with the Gender Relations Center, and a table leader for the Latino Freshman Retreat. At work, Genaro runs the Hispanic Intern Mentorship Program, improving hiring outcomes for Hispanic interns at GE Healthcare. He is also a Big Brother for Big Brothers Big Sisters Milwaukee.
Outside of work, you can find him cooking, biking in the Milwaukee lakefront, or learning to play ukulele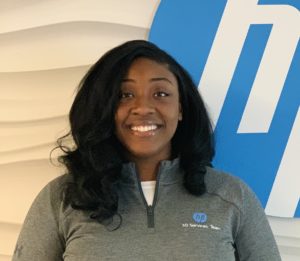 huoma Nwaogwugwu is a 2011 Balfour-Hesburgh Scholar and graduated in 2016 with degrees in Mechanical Engineering and Industrial Design through the Reilly Dual-Degree Program. At Notre Dame, Ihuoma threw the weight & hammer on the Track Team, and was a very active member in the African Students Association and the Voices of Faith Gospel Choir. She also conducted undergraduate research with Professor Stanisic in the College of Engineering.
Ihuoma is currently a 3D Printing Competency Engineer at Hewlett-Packard in San Diego, California, where she works directly with Multi Jet Fusion Technology prototyping and production machines.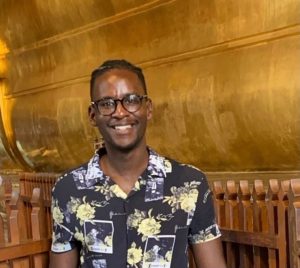 Pat Rick Ntwari is based in the Boston area and is working as a test engineer at GE Aviation, where he works with interdisciplinary and collaborative teams to develop and ready aircraft engines for development tests. He recently graduated from the rotational Edison Engineering Development Program (EEDP), an early-career program focused on developing future engineering leaders.
Pat Rick holds a BS in Aerospace Engineering and a BA in French from the University of Notre Dame as well as a MS in Computer Engineering from Boston University.
While at Notre Dame, Pat Rick participated in several activities across the spectrum of university life. He was involved in the setup of PrismND, participated in the National Society of Black Engineers, contributed to the University's efforts to fight sexual assault as a FIRE Starter, led the Systems design on the Notre Dame Rocketry Team, and so on.
His other interests include literature, outdoor activities & food. He is an avid traveler, and is always eager to discuss the differences between the various regions and cultures of the world.