"Medical School and Career Journeys"
Alumni-Student Mentor Networking
Sunday, September 20, 5-6 PM
Join via the Zoom link here.
Balfour Scholars, please join us this Sunday afternoon for the second presentation of our Balfour Alumni-Student Network series featuring our alumni speakers:
Dr. Alexis Phillips-Walker, Pediatrician (Houston, TX), Balfour Summer 2002/ND Class of 2006
Charley Jang, 3rd-Year Medical Student, UCLA School of Medicine, Balfour Summer 2003/ND Class of 2017
Ashley Kyalwazi, 2nd-Year Medical Student, Harvard School of Medicine, Balfour Summer 2004/ND Class of 2018
Dr. Phillips-Walker, Charley, and Ashley will share their experiences and wisdom on how to prepare for medical school applications, what to expect in med school, and what the start of a medical career looks like. For their full bios please see below.
Charley Jang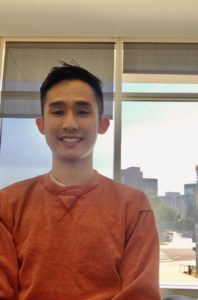 Charley Jang grew up in the Bay Area, California. He graduated from the University of Notre Dame in 2017. He recently finished his third year of medical school at the David Geffen School of Medicine at UCLA. He is currently taking a year off to pursue a master's degree at UCLA. After medical school, Charley looks forward to pursuing an internal medicine residency where he hopes to work with underserved populations and help bridge gaps in medicine. His other interests and hobbies include sports, outdoor activities, traveling, and food.
Ashley Kyalwazi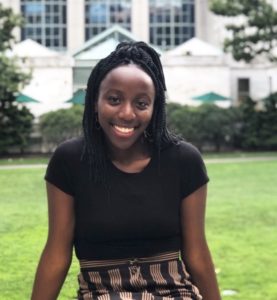 Ashley Kyalwazi is a third-year medical student at Harvard Medical School, originally from Sacramento CA and ND class of 2018 (Neuroscience Major, STV minor). Her academic interests include Internal Medicine, Immunology, health disparities research, and pipeline programming. When she is not being a medical student, she enjoys spending time outdoors- hiking in the Northeast, biking, and playing soccer, tennis, and basketball with friends.
Alexis Phillips-Walker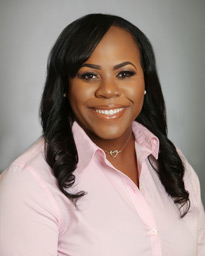 Alexis Phillips-Walker, D.O., is a pediatrician serving patients ages newborn to 18. A graduate of the University of Notre Dame and Ohio University Heritage College of Osteopathic Medicine, Dr. Phillips-Walker completed her residency at Authority Health/Michigan State University College of Osteopathic Medicine where she trained at Children's Hospital of Michigan in Detroit. Prior to residency, she completed a two-year post baccalaureate program, Medical/Dental Education Preparatory Program (MEDPREP) at Southern Illinois University in Carbondale. At a young age, Dr. Phillips-Walker was inspired to study medicine after getting to know the nurses and doctors who cared for her great-grandmother in the hospital.
Dr. Phillips-Walker sees patients for a variety of reasons including well-child visits, vaccinations, diabetes, obesity and nutrition. One of her clinical interests is preventive medicine because she wants to see the children she works with be well, and also stay well.
With a warm spirit and outgoing personality, she truly cares about her patients as a whole and their overall well-being. For this, she focuses on continuity of care, creating a team approach with her patient's parents and getting to know each family, listening well and taking time to hear them.
In her spare time, Dr. Phillips-Walker enjoys travelling, cooking, shopping, and spending time with her husband and family.