Caregiving in the United States has had some improvement in the resources and financial aid allocated to help informal caregivers, but America has still not identified and supported the alarmingly increasing number of youth caregivers.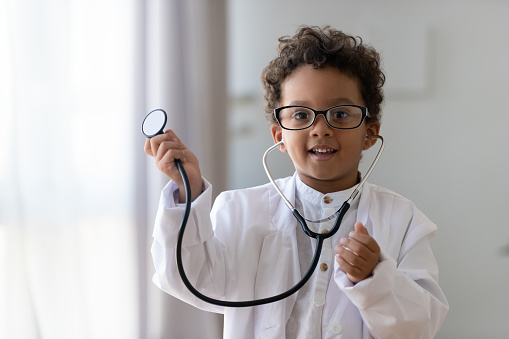 Care giving in America
According to John Hopkins University, a caregiver is a person who provides direct care for someone who has a short or long-term limitation due to an injury, illness, or some other condition (McQuay) As we learned in class, informal or unpaid caregivers have become a hidden foundation for the long-term care of family members and can impact the carer's health due to the added stress and responsibility. In the United States, some policies and programs are in place to help caregivers, but all these resources fail to address or aid a hidden group of caregivers, children under the age of eighteen. Children are oftentimes associated as the ones who receive care and support from an adult figure in their life, but according to a 2020 study conducted by AARP on family caregiving in the United States, there are approximately 5.4 million youth caregivers whose roles are reversed as they care and assist their family members  (AARP Family Caregiving, 2020). These youth caregivers are placed in a unique situation as they learn to juggle school and any house and care responsibilities they must bear. Those same stressors and negative health effects we discussed in class that affect adult caregivers are also impacting children carers, having a long-lasting impact on their development and ability to learn.
There are approximately 5.4 million youth caregivers whose roles are reversed as they care and assist their family members

AARP Family Caregiving 2020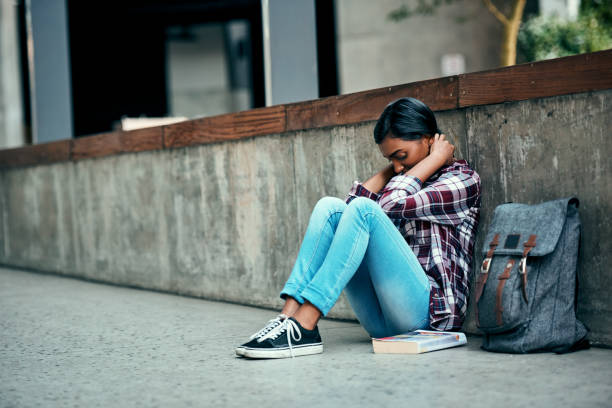 First Experience with a Youth Caregiver
(No names are mentioned in order to respect her privacy and is being included with her permission)
The idea of a child taking over an adult's responsibilities is not uncommon in the area where I grew up, but I saw just how much the role of a caregiver plays in a student's life through one of my close friends in high school. There isn't a specific instance that could fully encompass the emotional toll being a caregiver had on her, but to give you an idea of the physical strain she went through, I will explain what a day in her life looked like. She is the ninth of thirteen children, but because of her interest in medicine along with her determination to stay in school, the responsibility of caring for her mother, younger siblings, nieces, and nephews fell to her. Her morning began around five in the morning as she prepared lunch for her older brothers who went to work before she woke up her younger siblings. Breakfast was prepared for her mother along with her morning medication and helped dress the children who would be staying at home as they were still too young for school. By seven in the morning, she would be heading out to drop off her siblings at their perspective school before rushing to the high school. She would spend the first half of the day in her AP classes before heading out to her job as a server after lunch. Her siblings would ride the bus in the afternoon, and she would finish her shift in time to prepare dinner and help ready her mother for bed before helping her siblings with homework. Once everyone was settled and fed, she would sit down to work on her homework before repeating this stressful schedule the next day. There were some days when she would miss school to take her mother or siblings to an appointment. While most high school students had the opportunity to attend games or hang out with friends, she was spending her weekends cleaning the house and helping care for her siblings and mother. She worked hard throughout high school to be able to attend university, and when she left to study, all the caretaking responsibilities fell on her two younger sisters at the age of 13 and 14. This situation is not an isolated occurrence and is common to see these responsibilities fall to the daughters of families beginning at ages as young as eleven years old.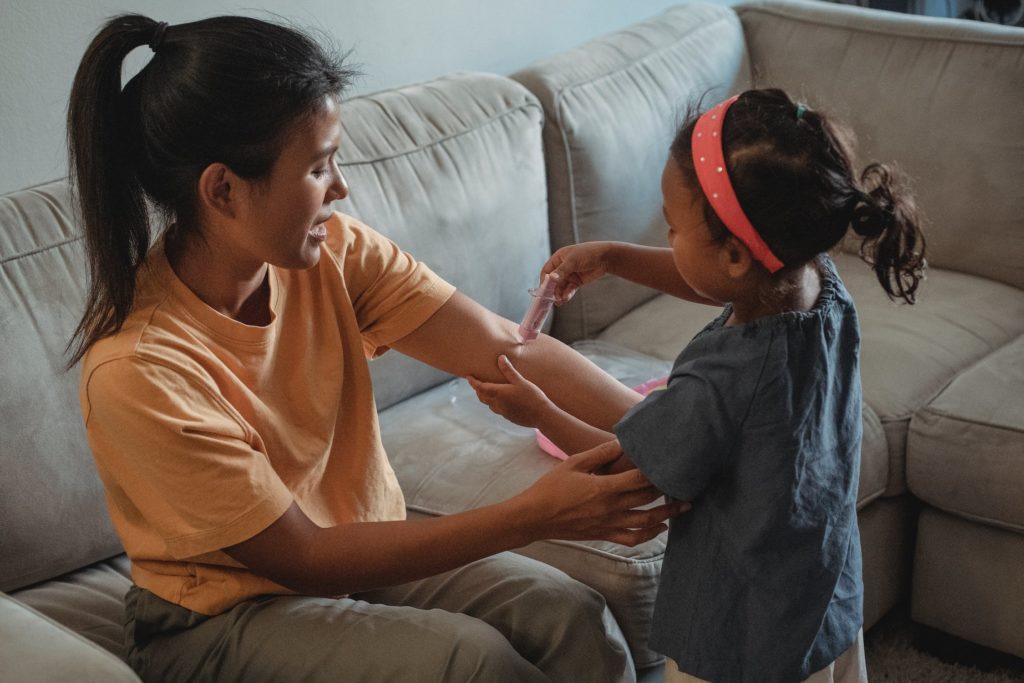 Health Impact on Youth Carers
According to research conducted by Kavanaugh et al, the responsibilities that young carers take on expose them to multiple negative health and education outcomes. Studies have shown that child caregivers are more likely to be anxious and depressed than children who are not caregivers. This, coupled with the fact that a disproportionate amount of youth caregivers in the United States come from lower-income families, means that these kids are also less likely to be able to seek help from the healthcare system  (Kavanaugh, 2016). Learning and development are also impacted by their role as caregivers leading students to have problems focusing during class or causing them to miss school due to their caretaking responsibilities. One study, conducted by the Bill and Melinda Gates Foundation found that 22% of young adults that drop out of school cited caring for a family member as the main reason for their decision  (Gunnerson, 2021). Social development is also affected as youth caregivers are more likely to experience isolation as they are not able to participate in social activities with their peers due to their workload. They could also isolate or become aggressive toward any authoritative figure who could remove them from their home. "Caregiving is not on people's radar," said Siskowski, one of the scientists studying the health effects on youth carers. "What they do is behind closed doors, so it's out of sight, out of mind." The need for youth carers to keep their situation a secret can increase their anxiety levels and disrupt their sleep What they do is behind closed doors, so it's out of sight, out of mind (Diaz et al, 2007). This need for secrecy also means that the 5.4 million reported by AARP is probably an underestimate  (Lewis, 2021).
"What they do is behind closed doors, so it's out of sight, out of mind."

Connie Siskowski, scientist studying health effects on youth caregivers
Resources for Youth Caregivers
Despite the large number of children impacted by this situation, the current American policies and programs exclude any caregivers under the age of 18 from receiving any aid or access to resources. There are non-profit organizations such as the American Association of Caregiving Youth which was founded in Florida dedicated to supporting children who have the responsibility of being a caregiver and help to provide them with resources to aid the family and work with the school system to help the student succeed in their classes, but there is no centralized system dedicated to identifying and supporting this hidden group of caregivers leaving the responsibility to fall on the individual school systems and more specifically, the teachers and counselors  (Armstrong-Carter et al., 2021). The first step in helping youth caregivers is working to recognize them and their increasing numbers in legislation, helping them by providing them with information and emotional support, and working with schools to accommodate students with these added responsibilities.
Works Cited
AARP Family Caregiving. "Caregiving in the U.S." (2020) Web. Mar 27, 2023. https://www.aarp.org/content/dam/aarp/ppi/2020/05/full-report-caregiving-in-the-united-states.doi.10.26419-2Fppi.00103.001.pdf
Armstrong-Carter, Emma, et al. "The United States should Recognize and Support Caregiving Youth." Social Policy Report 34.2 (2021): 1-24. Web. https://doi.org/10.1002/sop2.14
Diaz, Naelys, et al. "Latino Young Caregivers in the United States: Who Are They and What Are the Academic Implications of This Role?" Child & Youth Care Forum, vol. 36, no. 4, 2007, pp. 131–40, https://doi.org/10.1007/s10566-007-9040-4.
Gunnerson, Tate. "A growing phenomenon, youth caregivers need recognition, support." www.heart.org. Nov 3, 2021. Web. Mar 27, 2023. https://www.heart.org/en/news/2021/11/ 03/a-growing-phenomenon-youth-caregivers-need-recognition-support.
Kavanaugh, Melinda S. "Unacknowledged Caregivers: A Scoping Review of Research on Caregiving Youth in the United States | SpringerLink." Springer Link (2015): 29-49. Web. Mar 27, 2023. https://doi.org/10.1007/s40894-015-0015-7
Lewis, Feylyn. "Youth Caregivers: Before, During, and After the Pandemic." generations.asaging.org. Oct 20, 2021. Web. Mar 27, 2023, http://generations.asaging.org/ youth-caregivers-and-pandemic.
McQuay, Jessica. "What Is A Caregiver? | Johns Hopkins Bayview Medical Center." Web. Mar 27, 2023, https://www.hopkinsmedicine.org/about/community_health/johns-hopkins-bayview/services/called_to_care/what_is_a_caregiver.html.