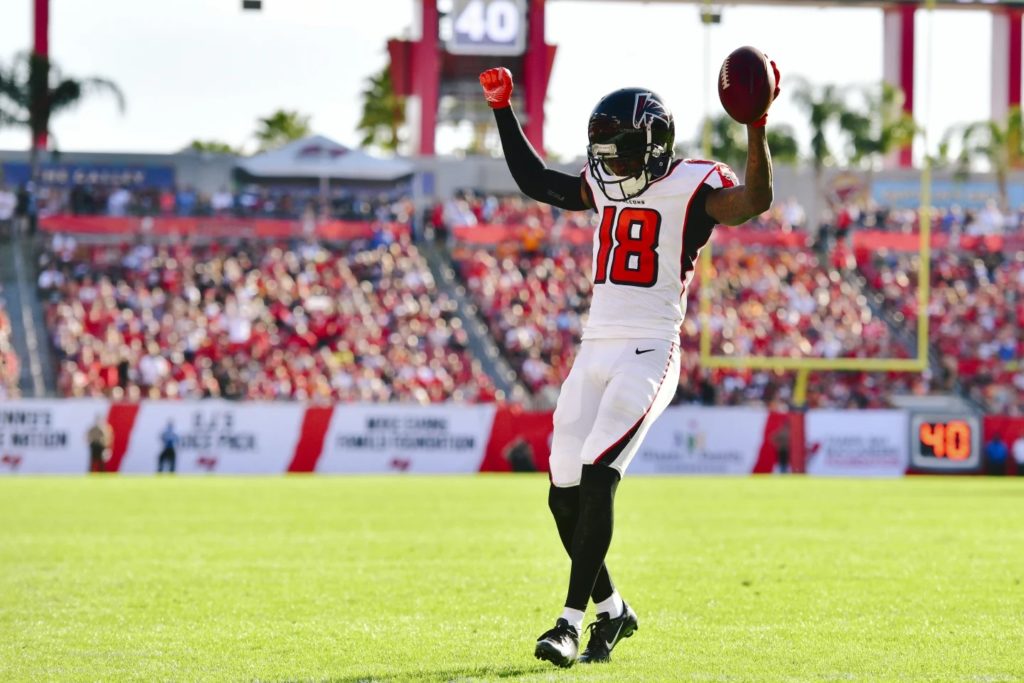 Calving Ridley is an All-Pro wide receiver in the NFL. However, his prosperous young career was disrupted this past season when he was banned from the NFL for gambling on his own team, the Atlanta Falcons, to win. He made a mistake and he owns up to it. However, just recently he shared his personal story which provides a lot more insight into what he was going through at the time. In diving deeper into his career and experiences, he highlights a handful of ways in which the culture of health and medicine within the NFL had failed him and led him down an extremely dark path. A team trainer contested and ignored Ridley's broken foot. Then, Ridley reflects on his personal experience surrounding the passive medicalization of painkillers in the NFL. Finally, we see a more complete picture as Ridley expands upon the social impacts and stigmas around mental health as an athlete.
"Nah, bro, this is different. My shit broke."

Calvin Ridley on pain in his foot to teammate Julio Jones5
Contesting Broken Bones
Ridley begins his story talking about his early career in the NFL. During his first two years, he played through bone spurs with the help of painkillers. He was performing at an extremely high level despite the pain. Then came the 2020 season, and after a Week 8 game against Carolina, Ridley's pain level was at an all-time high. Feeling that there was something seriously wrong, he went to the team trainer and got an MRI. The trainer said it was just a bone bruise. Feeling that this was an injury and pain that he could manage, Ridley finished out the season posting career high numbers in receiving yards and touchdowns. However, his team was not performing as well and finished the season 4-12 resulting in a complete staff overhaul. When the new trainer came in, Ridley was sent to a specialist who within the first hour of the examination admitted to Ridley, "Your foot is definitely broken."5
Broken bones are usually not a contested illness or condition, but in this case it was. While each scenario exemplifies key differences, Calvin Ridley's injury reflects a lot of similarities to others who deal with contested illnesses. One example of such a condition includes Chronic Fatigue Syndrome. Patients experience incapacitating physical and mental fatigue, but due to the abstract nature and complexity of symptoms and indicators, this condition has historically been highly contested.6 Just like Ridley, these patients know there is something more serious going on even though doctors assure them that they are fine. This often leads to false diagnoses along with excessive, unnecessary, and often ineffective treatments.
"I'm a football player. I know what we get paid for, you feel me?"

Calvin Ridley on taking Toreador shots every Sunday5
Passive Medicalization of Toradol in the NFL
In Ridley's case, he was experiencing a ton of pain but persisted on playing through his "bone bruise." In order to accomplish this goal, he took Toradol every Sunday to ensure that he could play with minimal pain and continue to perform at a high level. Now, Toradol is a drug, often injected, used for quick-acting pain relief. However, it is not supposed to be taken frequently due to high risk of side effects.3 Nevertheless, it was allowed and normalized because of the culture of the NFL and the expectations of its athletes.
There are several parallels between the use of Toradol and the passive medicalization of Viagra. Similar to the societal expectations we place on athletes, the culture norms of masculinity contribute to the negative feelings that emanate from erectile dysfunction.1 Social factors such as insecurity stigmas around men's health explain the high demand of Viagra. Men will often opt to take the pill for the quick fix rather than feeling the embarrassment of actually addressing the root causes of their ED. Thus, Viagra users eliminate the possibility of seeking counseling or any other solutions that would more effectively help and potentially solve their condition long term.
"My daughter don't care. She's two years old, and she's running straight up to me, "Dadddyyyyyy!!!" She's wanting to bake some cookies in the Fisher-Price oven, you know? But I'm coming home broken. I can't even do anything but lie around in a dark room."

Calvin Ridley on mental health issues off the field5
Social Impacts and Stigma around Mental Health as an Athlete
As Arthur Kleinman highlights, it is often not until detailed context of a lengthy case is revealed that we can come to fully understand and experience the social meaning and impact of illness.2 As Ridley continued with his struggles with injury, he explains that "after practice, once that painkiller wears off, you still have to come home and be a husband and a father."5 The social structure of a patient's life is an integral part of their inner experience and is an aspect of healthcare that is important and necessary but is often ignored. In Ridley's case, he had a daughter, a wife, teammates, coaches, and even a whole city that were counting on him in one way or another, and the last thing he wanted to do was let anybody down.
However, the pressure of these expectations compounded with his injury struggles is where the anxiety began. Ridley knew something was off but could not let anybody down, so he just stuck to pills, shots, and gritting it out. This really speaks to the stigma around men's health, specifically the male athlete.4 There is often a feeling of expectation that men should deal with their problems on their own, and athletes especially are taught to just tough it out. Eventually, Ridley realized that his mental health issues were getting to be too much, and he decided to step away from football to seek help. Even then, there were people in the building that were supportive, Ridley recalls other people looking at him like, "You good, bro."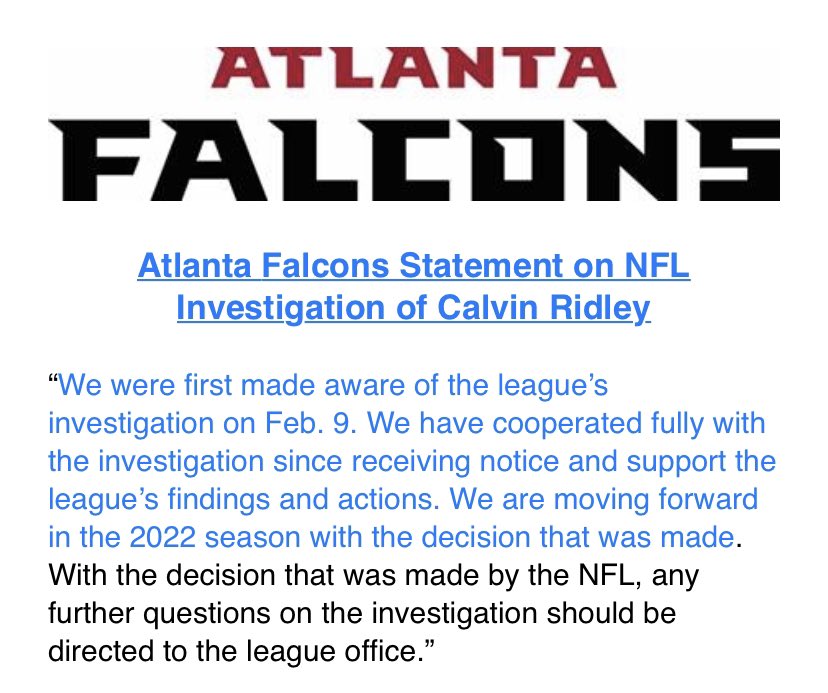 Depression, Shame, and Recovery
Ridley recalls his time away from the game as major low in his life. He was extremely depressed, did not know what to do or where to go, and was just trying to get through each day. He hit rock bottom when the gambling scandal became public.
"Whenever people ask, 'What were you thinking?' The only answer I can give is, 'I wasn't.'"

Calvin Ridley on responding to criticism relating to his gambling scandal5
Ridley eventually sought real help and contacted a therapist. He finally was able to learn more about what he was going through as well as how to cope with the emotions he was feeling. Throughout his story he recognizes and owns his mistakes but also reveals more of the background on what led him to that moment. It is not all his fault and much of what occurred can be attributed to a broken system that has much room to grow in how physical and mental health is handled.
References
1Carpiano, Richard M. "Passive Medicalization: The Case of Viagra and Erectile Dysfunction." Sociological Spectrum, vol. 21, no. 3, 2001, pp. 441–450., https://doi.org/10.1080/027321701300202082.
2Kleinman, Arthur. "The Illness Narratives: Suffering, Healing, and the Human Condition." Academic Medicine, vol. 92, no. 10, 2017, p. 1406., https://doi.org/10.1097/acm.0000000000001864.
3Murdock, Joshua. "Toradol (Ketorolac): Pros and Cons of This NSAID Pain Reliever – Goodrx." GoodRx Health, 7 Oct. 2021, https://www.goodrx.com/ketorolac/what-is-toradol-ketorolac-nsaid-pain-reliever.
4"Official Website of the Atlanta Falcons Football Club." Falcons Home, https://www.atlantafalcons.com/.
5Ridley, Calvin. "A Letter to the Game: By Calvin Ridley." The Players' Tribune, The Players' Tribune, 8 Mar. 2023, https://www.theplayerstribune.com/posts/calvin-ridley-nfl-football-jacksonville-jaguars.
6Walker, Jacob. "Researching Contested Illnesses: The Case of Chronic Fatigue Syndrome (CFS)." In-Training, 28 Feb. 2016, https://in-training.org/researching-contested-illnesses-the-case-of-chronic-fatigue-syndrome-cfs-90.