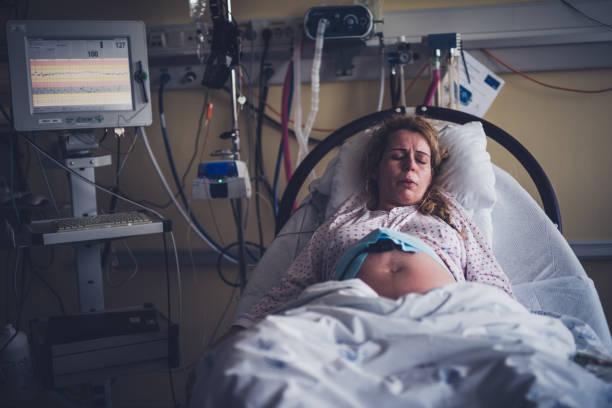 When I ask my mom about my birth story, she immediately winces and says it was the "happiest day of her life." I always thought it was because as a young mom, birth is a foreign and frightening experience, but as I get older, the more I realize that birth should actually be one of the best days of one's life and not frightening at all.
Childbirth is one of the most miraculous and profound moments in a woman's life. It can be a beautiful and challenging experience for the mother and her family, especially when considering its implications for physical and psychological well-being. But, what has transformed this unique event into a terrifying experience, where doctors, hospitals, and medical intervention predominate? This question has led to the development of the medicalization of childbirth, which entails using medical interventions in a process that was initially natural.
Medicalization of childbirth refers to the medical approach to the labor process, from prenatal care to delivery. This practice focuses on the use of medical interventions and techniques aimed at reducing the time of delivery while making it more efficient and safe. While medical interventions have become useful in preventing maternal and infant mortality in the developed world, there are concerns that this approach has led to overmedicalization, where unnecessary and invasive procedures are carried out, and women become passive in the decision-making process.
How did we get here?
Medical Interventions
Medicalization of childbirth is responsible for introducing various medical interventions that aim to make the process more efficient and safer. A significant number of women receive interventions such as induction, epidurals, and c-sections, even when they didn't want or need them. While these techniques have been helpful in reducing maternal and infant mortality rates, their overuse has led to the introduction of unnecessary procedures that can cause harm to the mother and the child. For instance, cesarean sections, which involve surgical delivery, are associated with higher risks of bleeding, infection, and other complications.
32.1% of births in the United States are vis c-sections, while the c-section rate recommended by the World Health Organization (WHO) states that "rates higher than 10% are not associated with reductions in maternal and newborn mortality rates."
Besides, high rates of cesarean sections have been associated with reduced successful vaginal birth after cesarean (VBAC) birth, which can lead to more medical interventions during childbirth.
There is a common misconception that once a mother undergoes a c-section, their following births will also be via c-section, however, 60%- 80% of women who had a c-section have had a successful subsequent vaginal birth.
Institutionalization
When I asked my mom if there was any reason why she chose the hospital she did, she said it was because this was the "safest" option. Childbirth has become a largely institutional affair, with hospitals and other medical facilities playing a dominant role.
"The achievement of well-being was rapidly becoming a private matter, won by individual effort, professional advice, and consumer products rather than participation in social life."

"Health as a Meaningful Practice"
Given that they provide medical equipment and expertise, these facilities are seen as safer and more efficient than home births. While hospitalization has reduced mortality rates during childbirth, it has contributed to increased use of medical interventions, leading to more perineal and episiotomy surgeries, induction of labor, and interventions such as forceps, among others. These interventions can be unnecessary, and they may reduce the natural potential of the birthing process.
"It's an accepted way of having a baby, but it's not the way that your body is built to have a baby. So all of a sudden there are knives and there's pulling and you feel like this shaking and it's sort of a weird, surreal experience."

"I felt like I was left on my own": A mixed-methods analysis of maternal experiences of cesarean birth and mental distress in the United States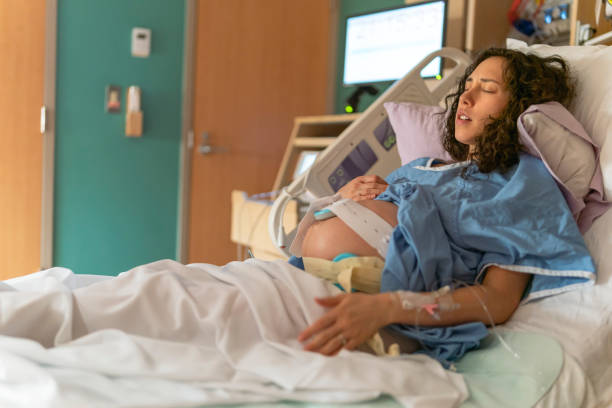 Loss of autonomy
Medicalization of childbirth has led to the loss of autonomy for women in determining their birth plans. Owing to institutionalization, childbirth has become more medicalized, which means women have limited options and are more likely to follow the recommended medical interventions. This is particularly true for first-time mothers who might not be informed about their birthing alternatives. Mothers should have the right to choose their birth plan, including the type of medical intervention to be used, or if they undergo a Caesarean section. They also should be informed about the potential risks and benefits of each choice. Even when mothers raise concerns about their own bodies, there is still suspicion as medical training practitioners have been trained to draw suspicion of patients' narratives .
"They said, 'You can either leave against AMA [Against Medical Advice],' or whatever, 'or you can get a c-section,' and so that was really traumatic for me."

"I felt like I was left on my own": A mixed-methods analysis of maternal experiences of cesarean birth and mental distress in the United States
Where do we go from here?
Medical advancements have led to the development of methods that improve the safety and efficiency of childbirth. However, it is clear that overmedicalization has led to unnecessary procedures and interventions, which can increase complications and side effects. Medicalization of childbirth has contributed to the overuse of interventions, institutionalization of childbirth, and reduced autonomy for mothers. Rights such as choice of birth plan and not losing the wisdom and traditional methods of midwifery should be respected to maintain that natural balance that birth should be. Therefore, we should consider interventions and institutionalization as an aid, not the central approach to childbirth. We must consider medicine's relationship with social control—where medicalization is one of the key strategies employed by medical institutions to control social norms, behavior, and the functioning of society. By finding a balance between the medicalized and non-medicalized approaches, we can ensure that childbirth remains an empowering experience for women. Babies are best brought in with love and support, and a medicalized process should not compromise their natural moment.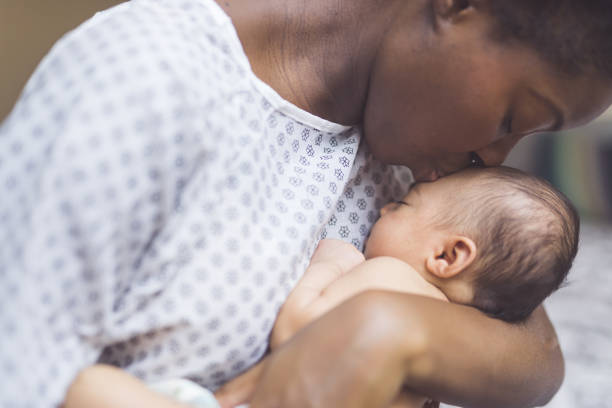 Works Cited
Crawford, R. (2006). Health as a meaningful social practice. Health:, 10(4), 401-420.
Kleinman, A. (2020). The Meaning of Symptoms and Disorders. In The Illness Narratives: Suffering, Healing, And The Human Condition (pp. 3-30). Basic Books.
FastStats – Births – Method of Delivery. (n.d.). CDC. Retrieved March 27, 2023, from https://www.cdc.gov/nchs/fastats/delivery.htm
Infographic: The Overmedicalization of Childbirth. (2018, September 12). California Health Care Foundation. Retrieved March 27, 2023, from https://www.chcf.org/publication/infographic-overmedicalization-childbirth/#related-links-and-downloads
Maternal Mortality in the United States: A Primer. (2020, December 16). Commonwealth Fund. Retrieved March 27, 2023, from https://www.commonwealthfund.org/publications/issue-brief-report/2020/dec/maternal-mortality-united-states-primer
Scott, J. R. (n.d.). Vaginal birth after cesarean delivery: a common-sense approach. PubMed. Retrieved March 27, 2023, from https://pubmed.ncbi.nlm.nih.gov/21775851/
Sega, A., Cozart, A., Cruz, A. O., & Reyes‐Foster, B. (2021). "I felt like I was left on my own": A mixed‐methods analysis of maternal experiences of cesarean birth and mental distress in the United States. Birth, 48(3), 319-327.
Vaginal Birth After Cesarean (VBAC): Facts, Safety & Risks. (2021, August 23). Cleveland Clinic. Retrieved March 27, 2023, from https://my.clevelandclinic.org/health/articles/21687-vaginal-birth-after-cesarean-vbac
WHO Statement on Caesarean Section Rates. (n.d.). World Health Organization (WHO). Retrieved March 27, 2023, from https://apps.who.int/iris/bitstream/handle/10665/161442/WHO_RHR_15.02_eng.pdf
Zola, I. K. (1972). Medicine as an institution of social control. The sociological review, 20(4), 487-504.