Georges Enderle
Professor Emeritus
Department of Marketing
Mendoza College of Business
University of Notre Dame
Notre Dame, IN 46556
Email: genderle@nd.edu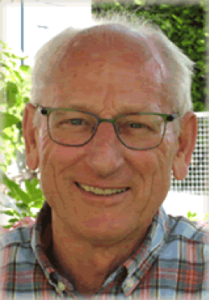 Georges Enderle is John T. Ryan Jr. Professor Emeritus of International Business Ethics at the Mendoza College of Business and Concurrent Professor in the Keough School of Global Affairs, University of Notre Dame (Indiana, USA). He is a Fellow of the Kellogg Institute for International Studies, the Nanovic Institute for European Studies and the Liu Institute for Asia and Asian Studies. He is former President of the International Society of Business, Economics, and Ethics (ISBEE; 2001-2004). Before joining the faculty at Notre Dame in 1992, he was doing research and teaching in the field of business ethics in Europe over ten years and was co-founder of the European Business Ethics Network (EBEN). He also conducted a number of seminars on business ethics in companies like Ciba-Geigy and BMW.
Since 1994 he has been involved in numerous research and teaching activities in China, particularly at the China Europe International Business School (CEIBS) in Shanghai (1996-2003), at the Shanghai Advanced Institute of Finance (SAIF), Jiaotong University (2011-2013) and in the School of Humanities at the Shanghai University of Finance and Economics (2018). His has authored and edited 20 books and over 160 articles (see Publications) and serves on the Board of Advisors of several academic journals and Centers for Business Ethics (see Editorial and Advisory Positions). He co-chaired the World Congress of Business, Economics, and Ethics 2000 in São Paulo, Brazil, and the subsequent Congress 2004 in Melbourne, Australia (ISBEE).
His research interests lie in understanding the ethical challenges of international business for corporate decision making, how they are to be analyzed in the context of global pluralism and cultural diversity and lacking background institutions, how they can be met by ethical guidelines, corporate culture, and promoting background institutions.
More specifically, he conducts research on the ethics of globalization, wealth creation, business and human rights, corporate responsibilities of large and small companies, with a view on developments in China. Included in his new publications are his book Corporate Responsibility for Wealth Creation and Human Rights (2021) and (co-edited with P.E. Murphy) Ethical Innovation in Business and the Economy (2015), his articles "Wealth Creation, Human Rights and Business Legitimacy," "Corporate Responsibility for Less Income Inequality," "Income Inequality in the United States: Reflections on the Role of Corporations." (with A.S. Tsui and K. Jiang), "How Can Business Ethics Strengthen the Social Cohesion of a Society?" and the entries in The Sage Encyclopedia of Business Ethics and Society (2018): Bribery, Economic Systems, Interfaith Declaration of International Business Ethics, Manifesto for Global Economic Ethic, and International Society of Business, Economics, and Ethics (ISBEE).