Wednesday February 22nd
We left Buenos Aries  for a full day of travel. We boarded an internal Argentinian flight to Calenda and then on to Ushuaia. We boarded the ship at 5:30.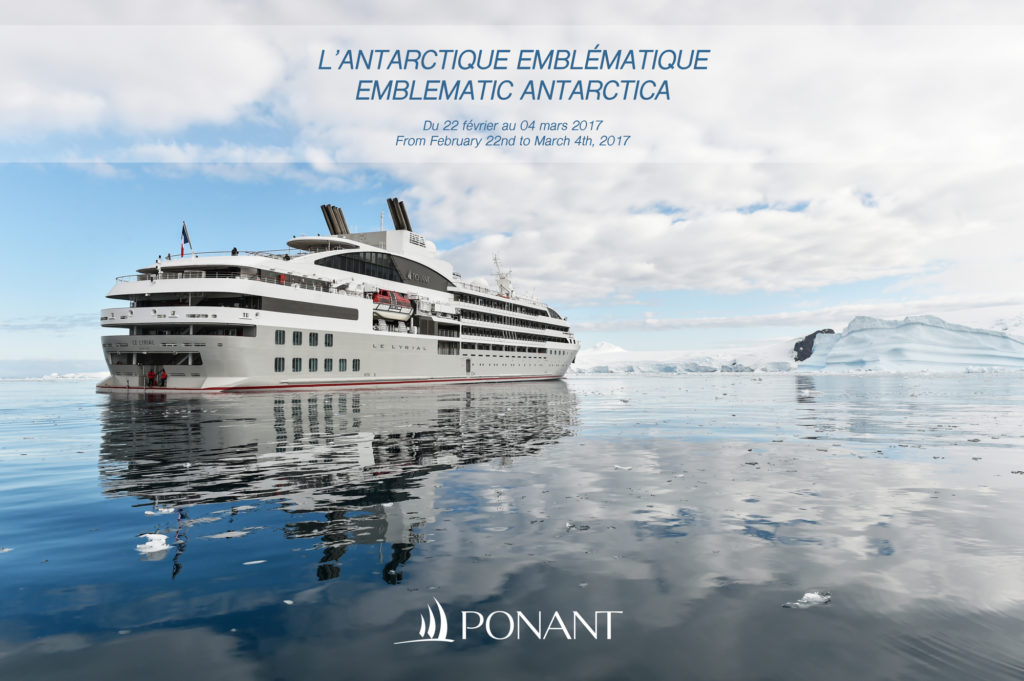 We had a mandatory safety drill and everyone donned a life jacket.Had dinner with all the Notre Dame travelers. The rolling of the ship did not keep me awake until almost morning. This ship is beautiful.  Much of the instruction is in French as there are a very large group from France and this is a French ship. Why is it that the announcements in French seem to be much longer than those in English.  What are they not telling us?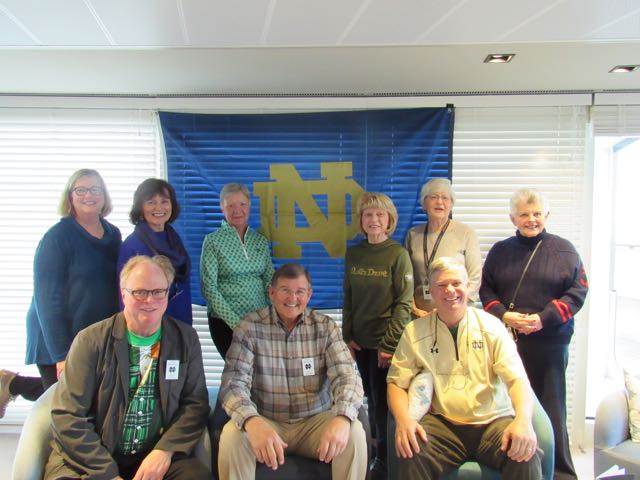 Thursday February 23rd
Smooth sailing through Drakes's Passage. Today is sunny.  With the help of a guide we were able to spot a wandering albatross off the back of the ship.The albatross has a 6 ft. wing span! We will have several lectures today and then a mandatory meeting about the use of the zodiacs.  Internet connection is not very good but will try to keep up this blog. I do know now what they mean by sea legs. It really doesn't seem like the ship is rolling until you try to walk.  Bon Jour!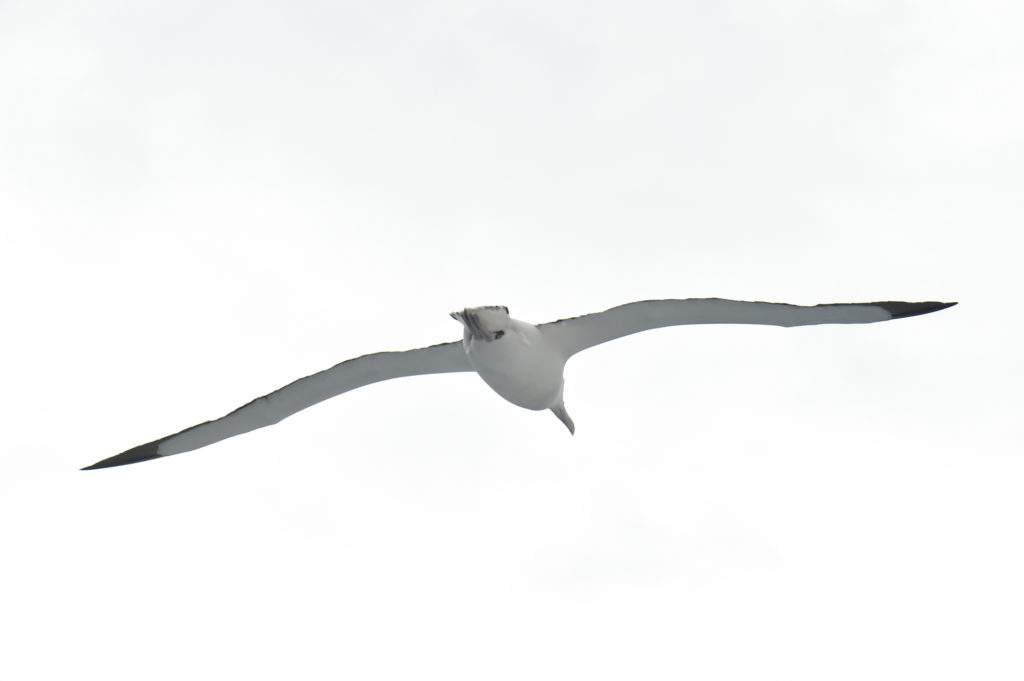 Friday February 24th
We were very lucky as the trip thru Drake's Passage was very smooth. In fact the expedition leader,Florence and the Captain of the ship, planned to stop at Half Moon Island in the Shetlands as we travelled so quickly thru Drake's Passage. However when daylight came it was too windy and so we continued on to the Antarctica Peninsula. This is the largest peninsula in Antarctica and is 620 miles thru Drakes Passage to the tip of Argentina, Tierra del Fuego.
Saturday February 25th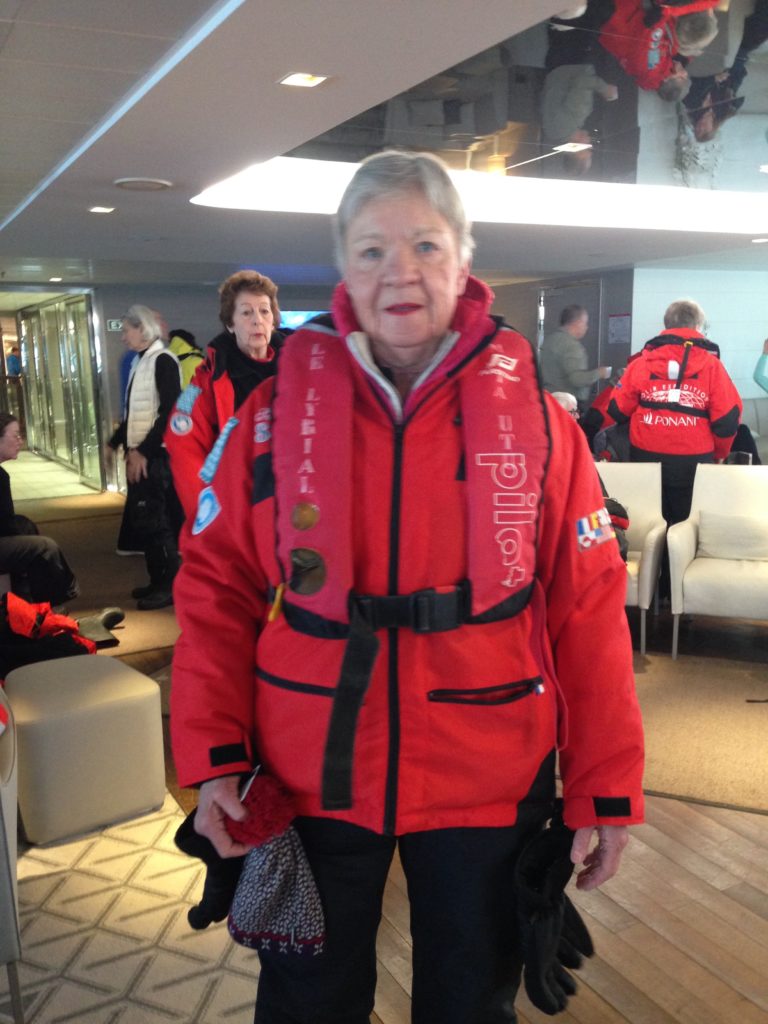 Today we will take our first ride in the zodiacs.  I donned all the warm weather gear that I brought and felt like a robot that could hardly walk.
Cuverville Island
We took the zodiacs to Cuverville Island..  This island is home to thousands of Gentoo penguins.  You could smell the penguins before you saw them.  I must say the smell is unique.These folks are so much fun to watch.  They are very curious and if you sit still they will come right up and peck at your boot.  The terrain is very rocky and the walking sticks are very helpful.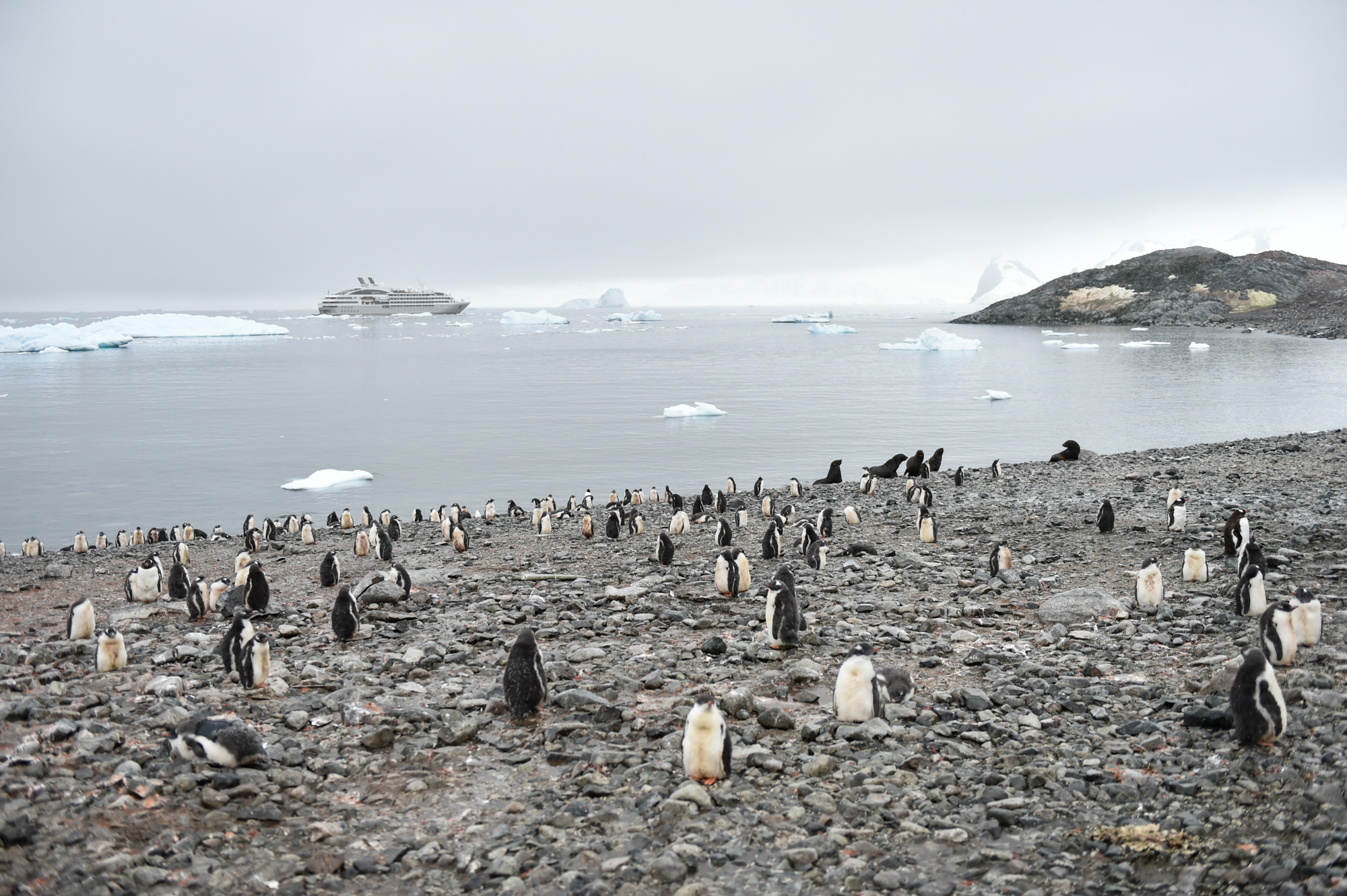 n the afternoon we took a zodiac cruise to Paradise Bay.  I must say this did look like I imagine paradise to be–glaciers, mountains.ice bergs all reflected in the beautiful blue of the bay.  The expedition leaders delivered champagne to all the zodiacs and we celebrated being in Antarctica.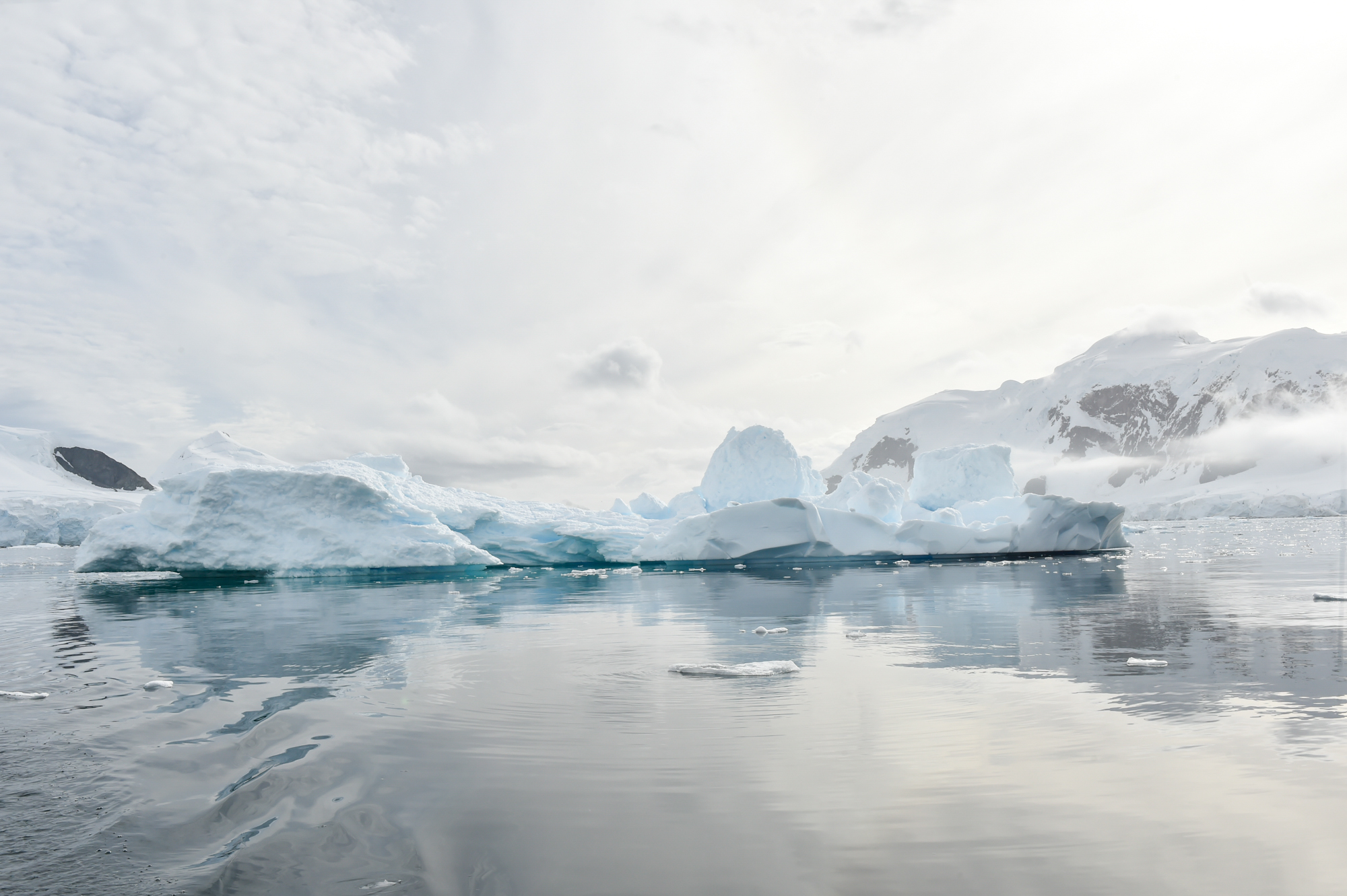 Sunday February 26
Today we have two zodiac cruises planned.  Our first destination was Enterprise Bay.  What an experience getting there!  The wind and spray felt like needles attacking your face. Here we saw a number of Antarctica fur seals.These were mostly young males jousting with each other.  They will migrate to King George Island when winter approaches.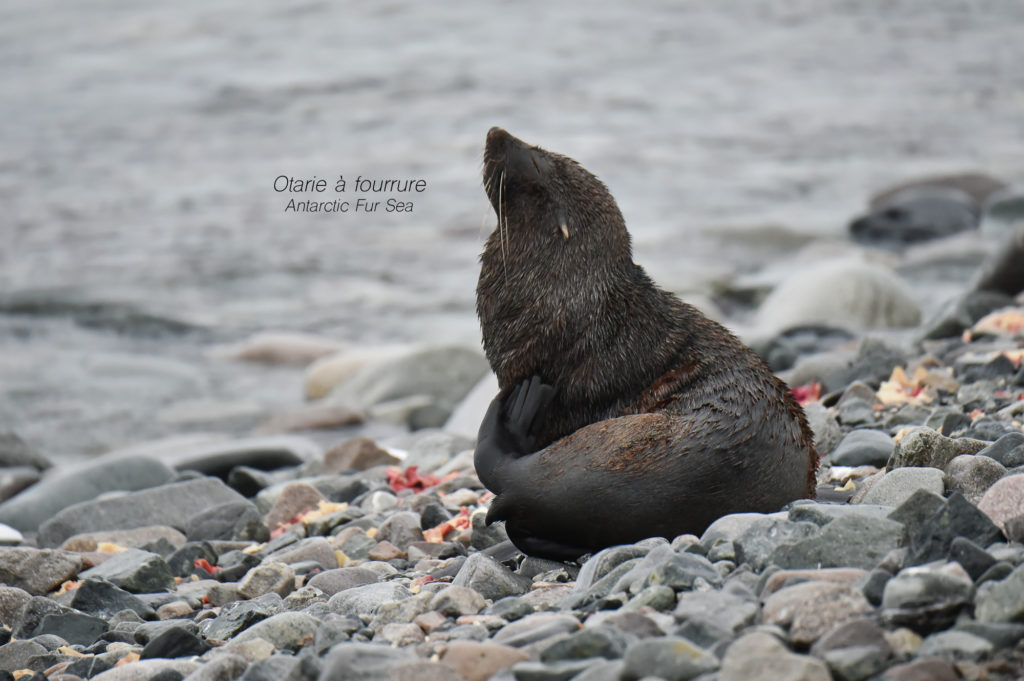 In the afternoons we were to take a zodiac cruise around Wilhelmina Bay.  However it was very windy so the zodiac cruise was cancelled.  Instead we had quite a show from a humpback whale that feeds on the abundant  krill in Wilhelmina Bay.  This whale breached 35 times as all the ship was watching.  The expedition leaders were particularly agog as they had never seen a whale breach that many times. The cameras were exploding.
Monday February 27th
This morning we will have a zodiac landing at Port Lockroy and Jougla Point. Port Lockroy is a British research station.  Our expedition leader, Florence, lived at Port Lockroy for one summer season.  This is where we will have our postcards postmarked from Antarctica.  However, because this is the end of the summer season the three researches living here will leave in two days so our postcards will not be postmarked until next spring, October, when a new group of researches come to Port Lockroy. Our postcards will arrive at their destinations next Christmas.  Patience in Antarctica is something one learns quickly. So much depends on the weather.  Port Lockroy is also an interesting museum of sorts that shows how the first researchers that came here lived.  The present researches do not live much differently. In fact they wait until a cruise ship comes by so they can take a shower and wash their clothes.  So different from the life we know.  Their research is to see how the penguins adapt to tourists.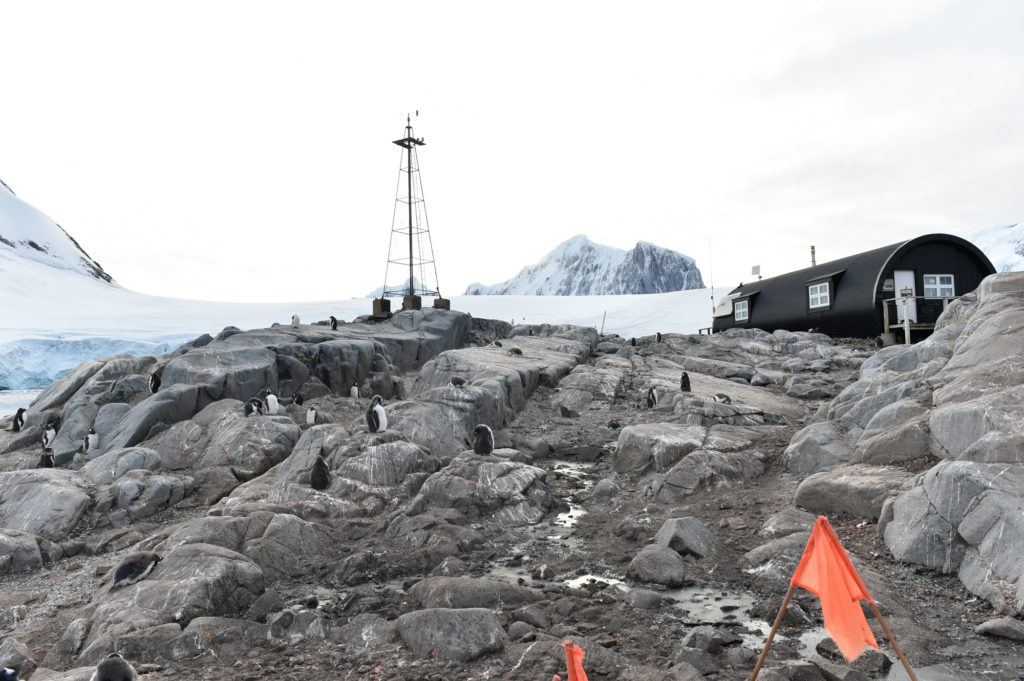 We then moved on Jougla Point where we encountered  more penguins before getting back to the ship.  The ship now had a destination of the Lemaire Channel.  Florence had been so enthusiastic about the icebergs we would see in this narrow channel and also Port Charcot, a French research station.  However this channel is very narrow and when we got to the head of the channel it was filled with ice. Thus we had to abandon the plans to cruise Lemaire Channel. The weather is changing–it is snowing and very windy. We did not think we would take the zodiacs out in the afternoon because of the weather.  However, the call came to put on all your gear and off we would go.  In fact this was one of the most exciting zodiac cruises of the whole trip.  Those who took the trip marveled at the zodiac as it almost skied on the ice.  This is Antarctica! Here are the snowy zodiacs and our fearless leaders.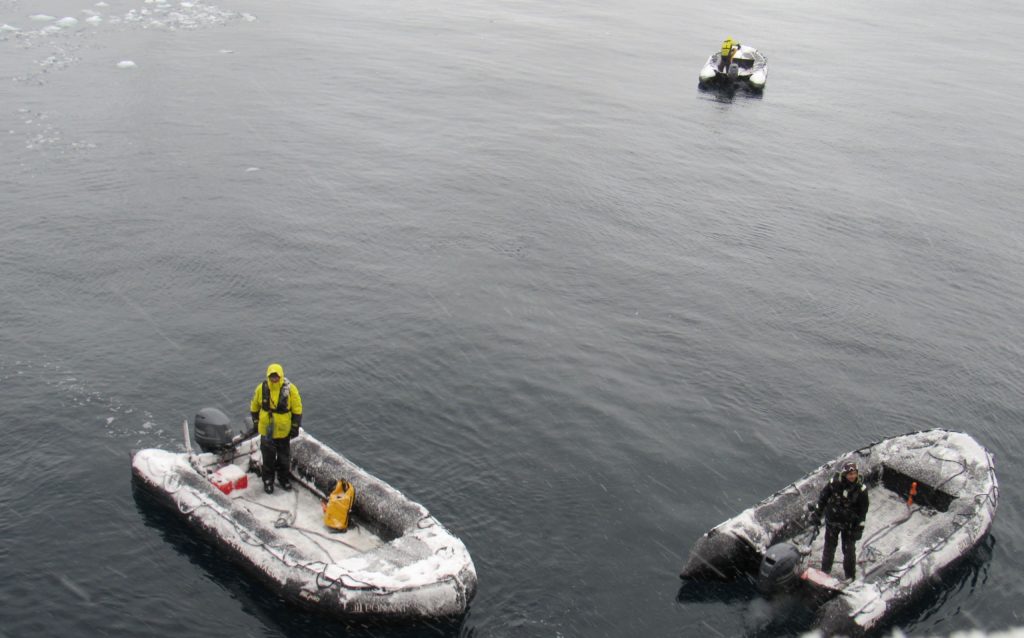 Tuesday February 28th
Neko Harbor and Orne
Today we took the zodiacs to Neko Harbor and hiked among the penguins and seals.  It was a beautiful day–bright sunshine but cold.  The wind picked up and we had to shorten our stay on the continent.The strong winds of Antarctica are called katabatics, formed by cold, dense air flowing out from the polar plateau of the interior down the steep vertical drops along the coast. It is at the steep edge of Antarctica that the strong katabatic winds form as cold air rushes over the land mass.
In the afternoon we went by zodiac to Orne, a very rocky landing here.We were very careful as we got off the zodiacs.Who would want to fall in the penguin poop!  Again the walking sticks were handy.  It is here that we truly stepped on the continent.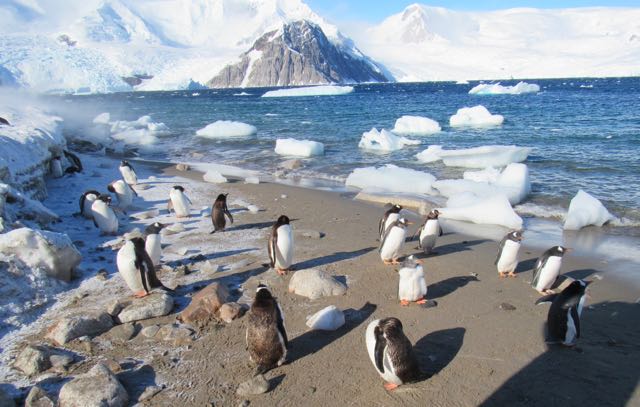 Antarctica is a unique continent, the only one without permanent human population.  It is dedicated to world peace and scientific research as a result of the Antarctica Treaty of 1959.There are 49 parties to the treaty, 28 of whom are consultative parties and conduct research on the continent. They have adopted a wide range of measures, facilitating scientific research and preventing adverse impacts upon the Antarctic environment. Antarctica belongs to the world and the members of the Treaty are not owners but keepers of this special place in the earth for future generations. Couldn't this be an example for the world!
Wednesday, March 1st
Today we took the zodiacs to the Danco Coast.What a gorgeous day it is here in Antarctica.  The temperature is 33.8 F and in the afternoon it is expected to be 37 or so. Here there were many young male seals at play. I was not a great fan of the seals as they seemed to be quite aggressive and they had rather large teeth.  It was here that we saw the Chinstrap penguins.  There are 15 different species of penguins.This penguin is somewhat smaller than the Gentoo we had seen in most places. There are approximately 7 million breeding pairs of these penguins on the Antarctica islands.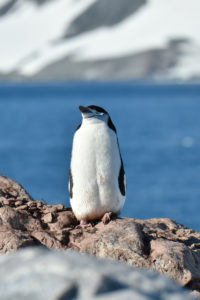 Today at lunch we had a great time as an entire pod of orca whales visited our ship.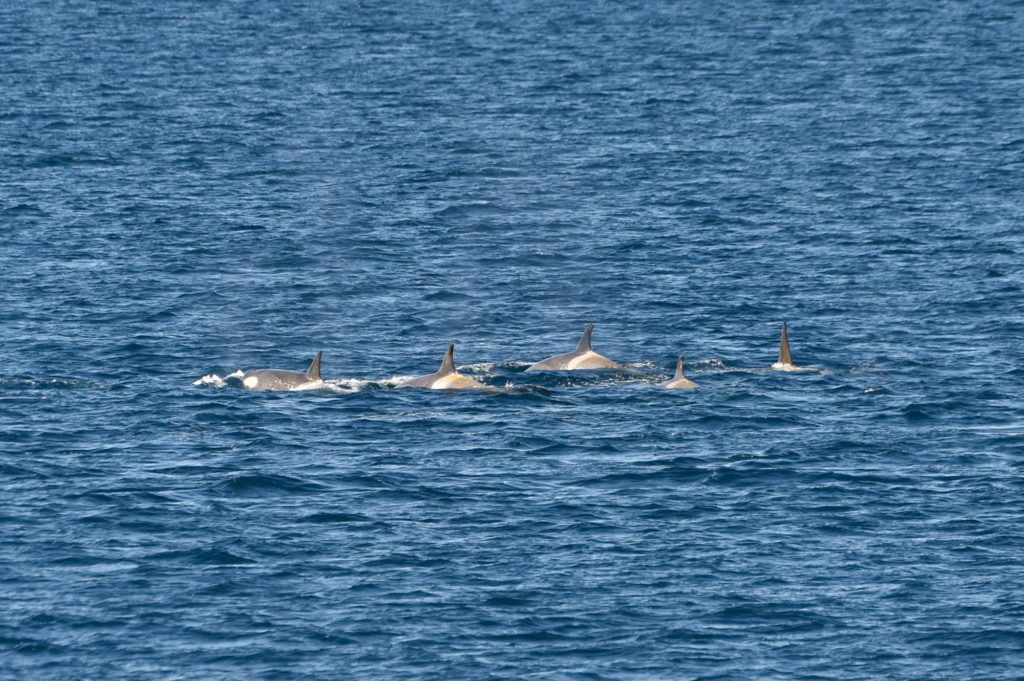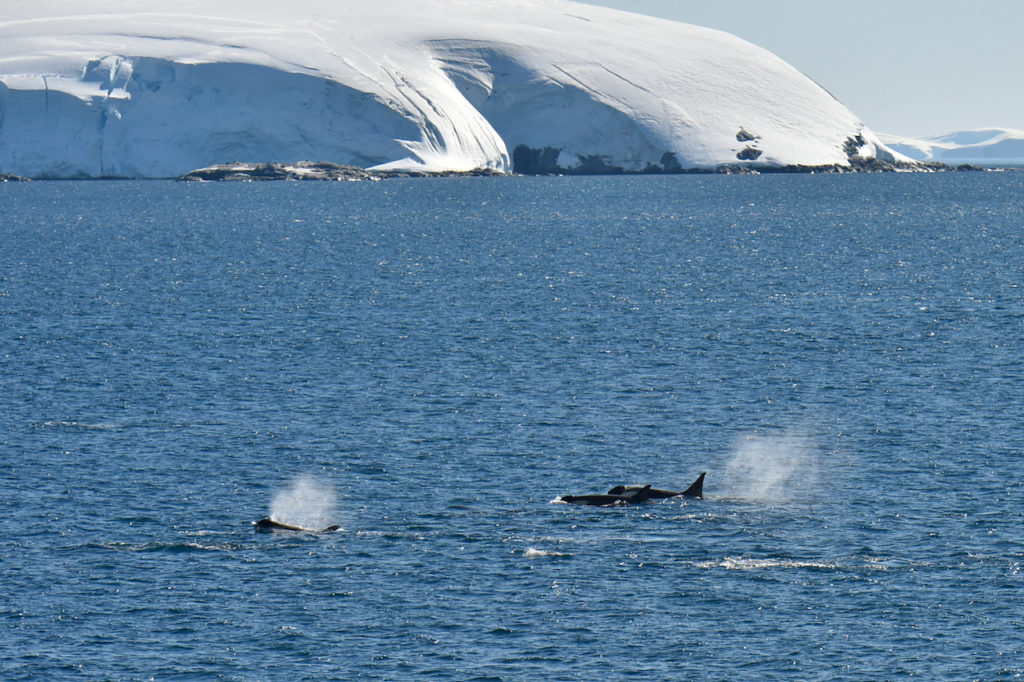 In the afternoon we took a zodiac cruise to Dallmann Bay and observed the funniest looking seals.  I am sad because tonight we leave for Drake's Passage and home.  It has been such a wonderful trip!  Maybe someday I will return to Antarctica.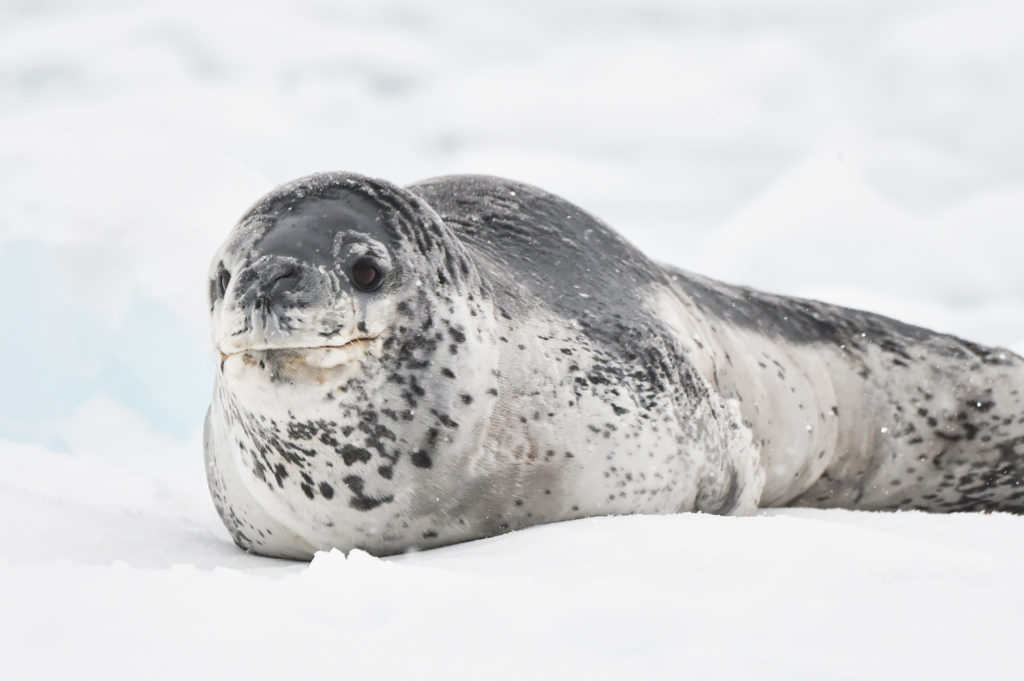 Thursday, March 2nd at Sea
We are having a relatively easy passage again through Drake's Passage.  How lucky for all of us! I won't know what rough seas are like.  The farewell Captain's reception and gala dinner–here we are.  One last picture of the ND travelers celebrating John DePersio's birthday at the gala dinner. Bet you don't forget this birthday John. The Gohagen hosts Antoinette and Ruth joined us.  Thank you to them for all that they have done to make this the best trip ever.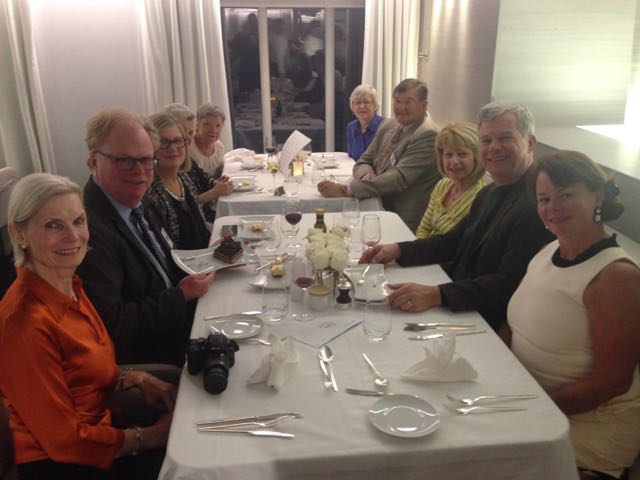 Friday, March 3rd
We sailed into Ushuaia this afternoon and will spend one last night here on the ship. All the ND travelers and our friends from Auburn walked into Ushuaia and had a wonderful meal of King crab and other local specialties.  Ushuaia is the Argentinian capital of Tierra del Fuego and is thought to be the southernmost city in the world. Here the Andes plunge straight into the sea. Ushuaia is one of the most fascinating places on Earth, its very name evocative of journeys to the unlikely and inaccessible.  Our journey is ending–Au devoir jusqu'à ce qui nous nous retrouvions. I hope we all will have many more wonderful adventures in our lives like this one.