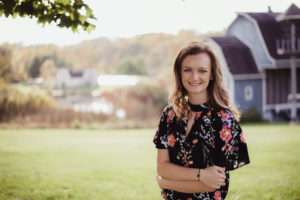 Hi, I'm Maddie Brown!
I am a freshman at Calvin College and am majoring in Spanish Secondary Education with a minor in English as a Second Language. I am also a member of the Women's Varsity Lacrosse team and play defense.
I love people and getting to know them – primarily middle schoolers and high school age students (hence Secondary ed.). I'm an extrovert and people are my passion, I love being around them as much as I can. Whether it's getting to know new faces or spending time with those I know well, I adore it.
When I'm not at practice or studying – which is rare, I am usually found hanging out with my teammates or watching Netflix in bed. Recently, I have been super into Pretty Little Liars. I also love to read and may often be found doing so for hours on end!
 ~Maddie
Calvin College Women's Lacrosse Schedule 2019
WSBT News Penn Lacrosse Headed to State
---