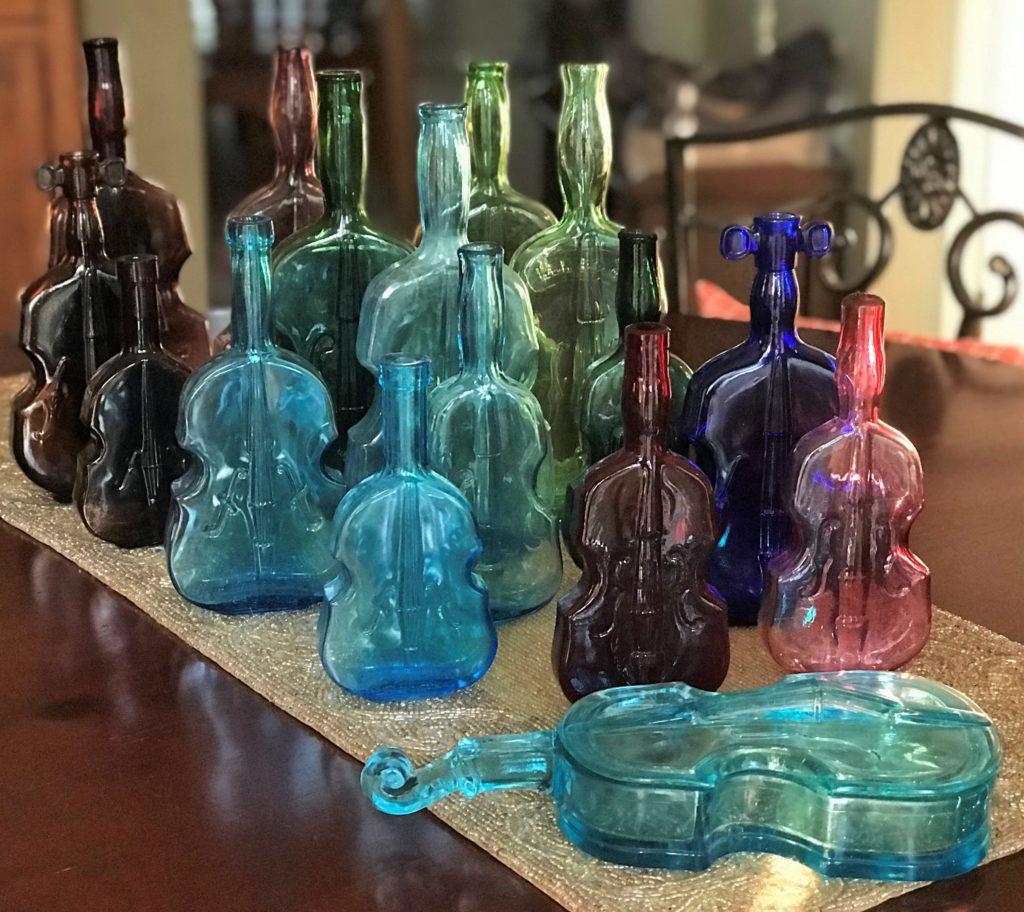 I inherited my first violin bottle from my mom. As a little girl, I was intrigued by the beautiful cobalt blue bottle that looked like a violin.
How surprising to discover that there is a market for — and devoted collectors of — colored glass violin shaped bottles known as Viobots.
Beautiful shades of blue, green, amethyst and amber—these bottles were produced in the 1930's, and 40's by Dell Glass Company, Millville, NJ and Clevenger Brothers Glassworks of Clayton, NJ, USA.
On the face of the bottle, there are strings, a bridge, tail-piece, and the sound hole of a violin. Some bottles have a musical riff on the back.
Violin bottles are a truly unique
tradition of glassmaking!