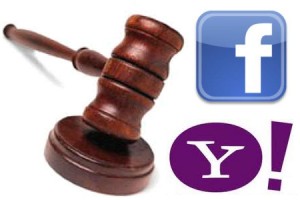 You may not know it, but patents are working behind the scenes in virtually every part of our lives, including everyone's favorite social network.
In advance of their initial public stock offering, Facebook recently bought a set of 750 patents from IBM, with the apparent aim of bolstering its patent portfolio in defense of a infringement lawsuit brought on by Yahoo.  The patent infringements are said to be linked to advertising technologies, as well as customization and messaging features.
Spokespersons for Facebook say they intend to "vigorously defend ourselves," as an unfavorable outcome "could be material to our business, financial condition or results of operations." It is speculated that some of the patents Facebook purchased may actually be licensed to Yahoo and essential to their operation, which would put Facebook in a state of advantage during the pending litigation.
Though the dust has yet to settle, this all goes to show that in a world where business is increasingly intertwined with technology, patents are power. And just as powerful as patents are, so is an education that provides the valuable skills required to work with them.