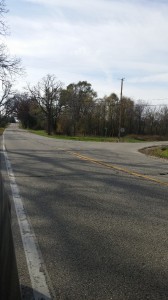 A post from our student blogger Roberto
As some of the other student bloggers have written, there are many different career paths available to patent agents.  When I first was researching patent law these options were not as clear to me as they are today and I figured this would be a great venue to shed some light on them for perspective students.  The following are a few of the limitless options a patent agent may consider during their careers.
What is perhaps most common is for a patent agent to practice in a typical law firm.  In this capacity, a patent agent would likely spend most of their time prosecuting patents.  The prosecution of patents involves all the activities that are involved as a patent moves from the initial disclosure from the inventor all the way through all of the various filings with the USPTO.  It is easiest to think of patent prosecution as everything but patent litigation, which is where there is some sort of legal altercation between parties involving the patent.  Patent agents can always be involved in the litigation process as advisors or assistants but patent agents are not permitted to argue before court since they are not registered attorneys.
Patent agents can also get involved in intellectual property valuation.  This is a particularly interesting career path that involves knowledge of the technology, the strength of the patent, as well as complex valuation techniques that are combinations of economic and financial theory as well as applied mathematics.  Patent agents can be great valuation assets because they understand what makes a great, defensible patent.  Intellectual property valuation is important in a number of instances such as when a company is trying to purchase a patent from another company or when evaluating a company's total assets which often include various pieces of IP.
As I am sure you know by now patent examiners and patent agents get to know each other quite well during their careers.  What you may not know is that a patent agent can also become a patent examiner with the USPTO or even the World Intellectual Property Organization (WIPO), European Patent Office (EPO), or other international patent office. A career as a patent examiner is fast paced and you are constantly seeing new things.  It is rewarding because you work with patent practitioners to protect all sorts of inventions.  A career as an examiner with the USPTO is of interest to many young patent agents because there are many unique benefits.  For one, the USPTO is committed to expanding its offices from its original location in Alexandria, Virginia to new locations in Dallas, Denver, Detroit, and Silicon Valley.  This will allow for examiners to live in many different locations rather than being tied to one particular geographical area.  Another benefit is that examiners typically have the opportunity to work from home after a certain point in their careers which is uncommon in this line of work.
No matter what career path you choose a career as a patent agent promises to be interesting and rewarding.  As to which path I am leaning towards at this time I will say this:  I am not quite sure.  True to my nature, I plan on charting my own course and combining my interests and values into something uniquely rewarding.  I hope this short blog post on career paths was informative and has shed light on the many possibilities that come with being a patent agent.